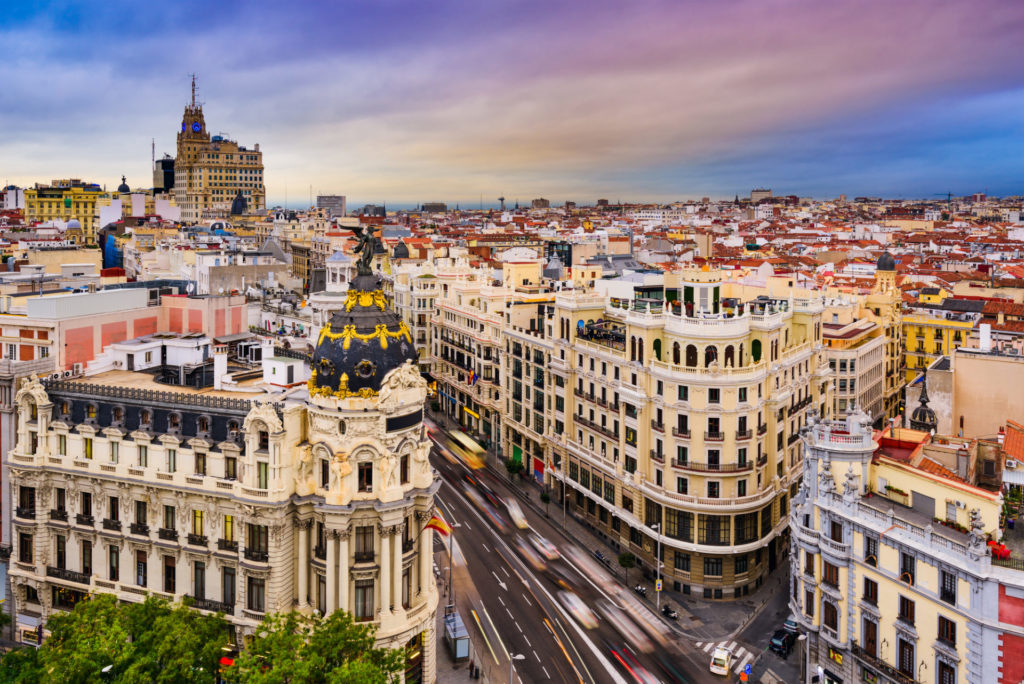 Startup Ecosystem Spotlight
---
According to a recently-published report by Startup Wise Guys and EIT Digital, titled 'Baltic Startup Scene 2018-2019,' a growing number of Baltic startups are considering relocation or opening a secondary office.
The report finds that Lithuanian, Latvian and Estonian startups have particular preferences when selecting a new office location. For Lithuanian founders, the preference is Valencia, Spain. Meanwhile, Latvians and Estonians favour Barcelona and London respectively.
The Baltic States provide a positive environment for the development of startup talent. However, whilst it might be a good region to incubate a business, a startup with an offering that satisfies a market need may find itself outgrowing its home location faster than anticipated.
Emerging startups in the region may now need to look further afield to stimulate growth. Following on from Startup Wise Guys' research, 150sec consulted different Baltic founders to find out more about their go-to destinations.
London
London is recognised as a hub for fintech, given its backdrop as one of the largest financial centres in the world. As a result, it tends to attract fintech-based projects more than startups from other sectors that have their roots in the Baltic region.
One example is Estonian mobile money account provider Monese. The company decided to move its headquarters to London, and later expanded to Portugal, opening an office in Lisbon. Given its established nature as a commercial centre, London offered the company access to a wide and diverse talent pool. Other fintech companies with Baltic ties which have also headquartered in London include Revolut, Transferwise and TransferGo.
But such moves to the British capital can also go beyond fintech. Latvian 3D photography startup Giraffe 360, for example, had different reasons for its move.
In terms of the advantages that relocating has brought the company, market access is front and centre. Opelts acknowledges the tremendous international business links that London facilitates. "We are servicing clients now in 18 countries around Europe and the majority of them probably would not be there if we wouldn't be based in London," he said.
Giraffe 360 CEO Mikus Opelts told 150sec that relocating to London was quite easy with the UK being "one of the easiest places to set up a business." The vast majority of applications can be processed online and the bank account opening process was the only thing that delayed matters, according to the company founder.
The UK is "one of the easiest places to set up a business."

CEO of Giraffe 360, Mikus Opelts
When it comes to advice for other startups contemplating a similar move, Opelts suggests that pragmatism is key. "The year before relocation I visited London at least 20 times," he explained. "That gave me knowledge and confidence to act once we were ready to make the jump."
The Iberian Peninsula
Beyond London, the sunnier climates of the Iberian Peninsula are also proving popular with Baltic startups, who are motivated to move not just to enter the local market. Setting up shop in a Spanish or Portuguese speaking country removes a significant linguistic barrier to enable further expansion into Latin America.
Furthermore, compared to centres like London, the cost of talent is significantly lower in the Iberian Peninsula. For this reason, the recent report finds that Barcelona, Lisbon and Madrid are proving popular with Baltic startups.
Latvia based Printful — an on-demand fulfilment company — opened an office in Barcelona after experiencing a three fold increase in sales within the Spanish market.
Nordigen is a data analytics company in the fintech space. Originally from Riga, the company established its first international office in Madrid. Rolands Mesters, CEO and co-founder of the company told 150sec that finding office space was the most difficult challenge in establishing a presence in the Spanish capital. Instead, co-working spaces were the easiest segue for the company there.
The expansion has also facilitated much stronger relationships with the company's clients, which are mostly large financial institutions. Clients like the fact that the company is nearby and easily accessible to them. "A great relationship is critical for success and our Madrid office has definitely helped us in this regard," Mesters explained.
Either relocating or opening a secondary office overseas appears to be worthy of consideration for Baltic startups in a rapid growth phase. Various destinations bring with them their own advantages. Company specifics will dictate what are the most important factors and therefore the location that best fits for the organisation.