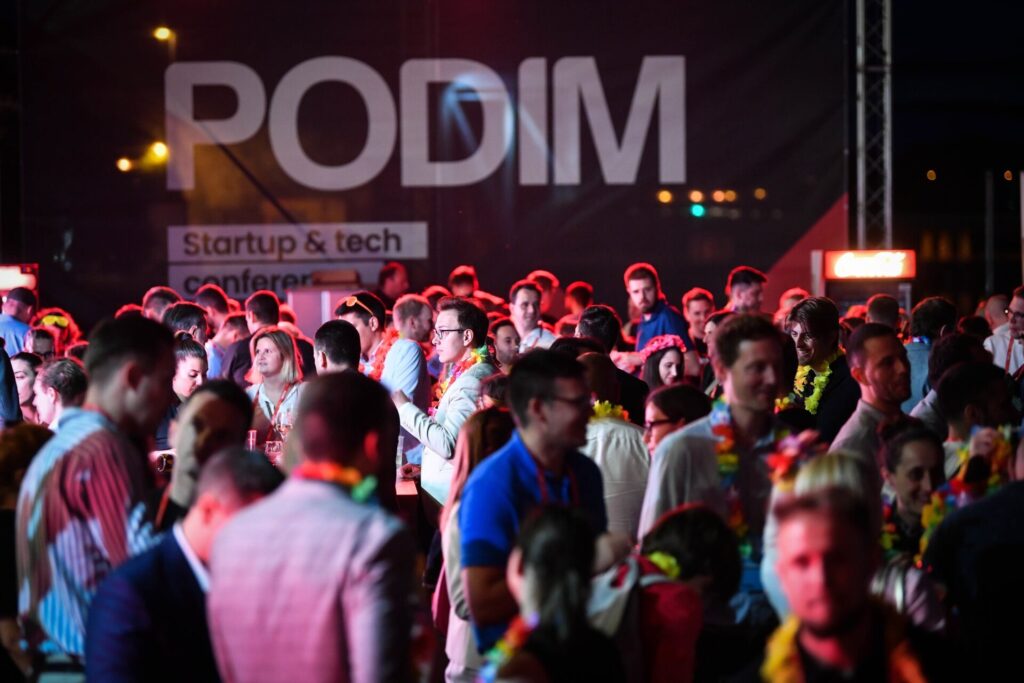 Events
---
Lately, there has been a lot of talk about how Central and Eastern European countries are attracting the attention of investors. According to Dealroom, CEE is one of the fastest-growing regions for VC funding in Europe, growing 7.6x since 2017.
And despite the decrease in funding from US-based investors for European startups in 2023, particularly those emerging from ecosystems in Central and Eastern Europe (CEE), which only make up 3.6% of the EU's total venture capital investment, there are still initiatives aimed at securing investments for innovative startups in the region.
Podim is one of those, an event that is playing a vital role in helping the startup ecosystems of Central and Eastern Europe to flourish. This meeting point of reference for CEE entrepreneurship is serving as a platform where innovation converges with business opportunities, capital, and knowledge.
All roads go east
The event brings together renowned international investors, established corporations, startups, and scaleups from the Alps-Adriatic and Western Balkans regions to connect and engage in efficient networking and deal-making.
Recently the Podim Pitching Competition, Podim's startup competition, announced the ten semifinalists for this year's event. These startups come from a wide range of industries, covering everything from empowering kids and adults with hands-on STEM experiences to creating mind-winning ads and simplifying the path to psychotherapy through video calls.
The ten semifinalists are CircuitMess (Croatia), Midnightdeal (Austria), Behavio and Hedepy (Czech), Radical Storage and Sensoworks (Italy), Qubinets (Croatia), NUTEK AT GmbH (Austria), Remea | EV Charging Platform (Slovenia), and eevie from (Austria).
These startups are working on a diverse range of projects, including developing a no-code big data infrastructure platform, hyperspectral medical imaging technology, an EV charging platform, and solutions to accelerate climate action.
Big day coming
The semifinals will take place during the Podim Investors Meetup, which will be held on Monday, 15 May 2023, from 17:00 to 19:00 (local time) at the Maribox conference center in Maribor, Slovenia.
The event is being held in cooperation with AWS, Credo Ventures, and South Central Ventures. During the Investors Meetup, investors, speakers, and key partners will come together to discuss the most interesting startups and entrepreneurs in the region.
"At Podim, we believe that innovation is the key to unlocking the potential of the CEE region's startup and tech ecosystem. We are proud to provide a platform that enables startups, investors, and business executives to connect, learn, and do deals efficiently. Whether you're looking to pitch your startup, find your next business partner, or simply experience the excitement of the latest trends in technology, Podim is the place to be.", says Urban Lapajne, Program Manager at Podim.
According to their organizers, the Podim Pitching Competition provides a great opportunity for startups to showcase their ideas and receive feedback from investors and industry experts.
The competition has a proven track record of helping startups grow and succeed. Past winners of the competition include companies such as Bellabeat, Celtra, and CargoX, all of which have gone on to achieve significant success in their respective industries.
In addition to the pitching competition, the Podim Investors Meetup will feature a range of talks and panels on topics such as entrepreneurship, innovation, and investment. The event is a great opportunity for entrepreneurs to learn from experienced industry leaders and to network with potential investors and partners such as IDEO, ENEL, Techstars, Miro, Adidas, UiPath, Google, Infobip, and MIT Media Lab.
The event will also feature 70 speakers across 14 program blocks, with highlights including discussions on defining realistic product strategy, workplace culture, and the chatbot revolution for AI startups.
In addition, attendees can network with over 200 startups from the CEE and Balkan Region in the Podim Deal Room. This event promises to offer attendees the latest insights, best practices, and valuable networking opportunities.