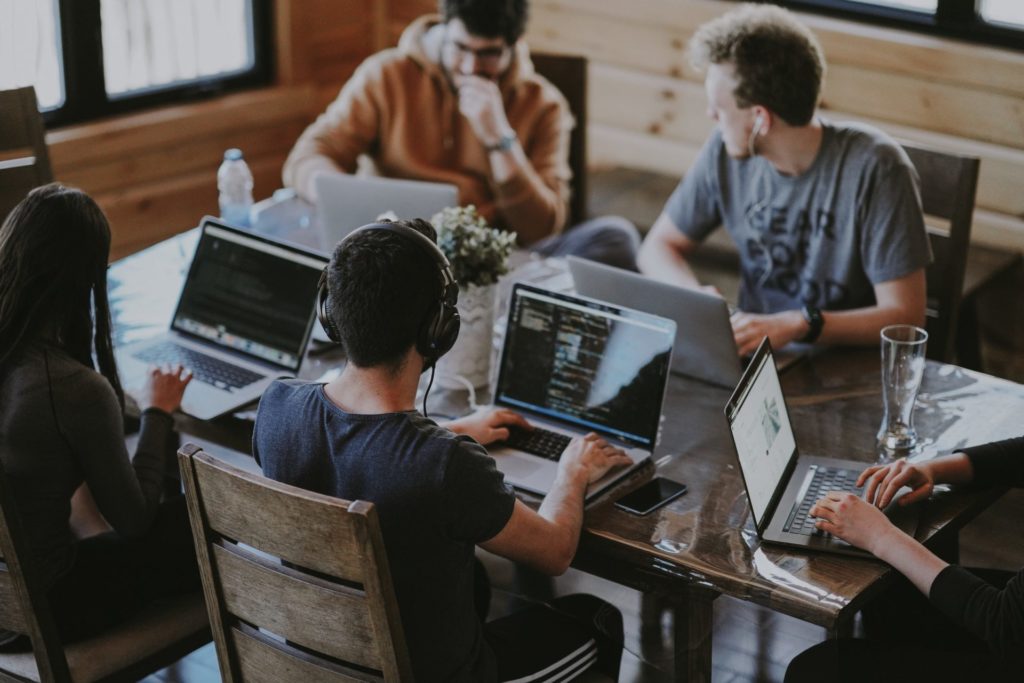 Featured
---
Startups in Europe are quick to embrace newer technologies and this is no different when it comes to adopting a no-code approach. With a pandemic pushing many companies to transform faster, will this accelerate the no-code movement in Europe?
The technical know-how gap
The COVID-19 pandemic may have shifted a number of priorities within IT departments overnight, but one common thread remains: the growing gap between the number of people with technical expertise and the even larger number of technical jobs that need to be filled.
This is mostly evident in the lack of coders available within the European pool. Within the public sector in the EU alone it was estimated in 2020 that there was a shortage of 8.6 million workers with the necessary tech skills.
In the startup world, this translates to a gap forming between a company's technical know-how and the vision for their product. With a no-code approach, this technical know-how may not be necessary, particularly for bootstrapped startups looking to grow quickly.
Startups within the no-code space aim for a future where smaller startups could fill the gap by reducing this technical requirement. By deploying no-code solutions, startups can quickly validate ideas, get feedback from customers and connect people without the explicit requirement of having the detailed technical know-how.
The COVID-19 pandemic has maintained a demand for developers and data scientists and this is expected to rise as the pandemic subsides. Will European startups take the moment and bridge the technical know-how gap by pushing further into no-code?
As explored in a recent article in TechCrunch on the bullishness of private investors in the no-code space, Laela Sturdy of CapitalG explained that this gap might be effectively closed by a more widespread adoption of no-code solutions. "No-code changes the equation because it empowers business users to take change into their own hands and to accomplish goals themselves," Sturdy said.
Agility and security
Consultancy firm Forrester believes that the no-code opportunity could be enormous globally where the market could grow from a $2.8 billion valuation in 2016 to $21.2 billion by 2022. Furthermore, Gartner expects 65% of app development activity to use low-code/no-code principles.
If European startups do take on more no-code platforms they're likely to see the key advantages of it in building out their business: namely the agility with which they can deploy solutions and enhance the security of their systems.
In addition to solving the problem of a significant lack of technical talent, the COVID-19 pandemic can push more startups in Europe towards the no-code movement by providing both agile and secure solutions.
By reducing the overall development process of building or enhancing applications, startups in Europe can swiftly move through some of the more cumbersome aspects of company building.
We found this to be true when setting up Ensemble 19. Launched in just three days as the COVID-19 crisis was just beginning, the platform was built without code and could quickly help small and local businesses in need.
Ensemble 19, listed among other impressive no-code startups in Europe, was able to help both individuals and companies make donations or purchase vouchers that could be used when establishments were later able to reopen. The project was built entirely on low-code app builder Bubble and was able to raise 600,000 Swiss francs (around 560,000 euros) within the short timeframe of 8 weeks.
This short timeframe to deployment is likely to appear attractive to many smaller startups as they can reduce overhead by having a lower learning curve. Startups are likely to find that it leads to more innovation too. Using a stimulating visual environment, startups can more quickly build apps and cut down time spent on app development.
In addition to agility, European startups can also rest easy in the knowledge that no-code platforms can provide the necessary security, cross-platform and integration features that can be customized to their needs.
Failing faster and iterating
As the pandemic extended to beyond a year, workplaces had now further settled into the groove of remote working. However, despite the many technological advances that allowed for more connected workplaces, there remained problems in ensuring that workplaces could be truly collaborative.
As more startups become a part of the no-code movement, it's hoped that non-technical users can be a vital part of the development of new products. Often the feedback from the business side can be crucial in developing new products and can give startups the chance to test and iterate based on this feedback loop with non-specialist colleagues. No-code solutions provide this important feedback loop and can help startups iterate faster.
Development never happens in a vacuum either and it's important to reach and communicate directly with an audience that can help improve on the product. As the pandemic is showing us over and over again, it's working on the same page–even if not in the same office–that's going to get your startup innovating.
---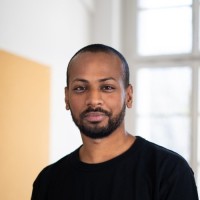 Daniel Abebe is CEO and co-founder of HuggyStudio, a Swiss based no-code MVP agency. He now holds online workshops for audiences around Europe spreading the gospel of no-code.