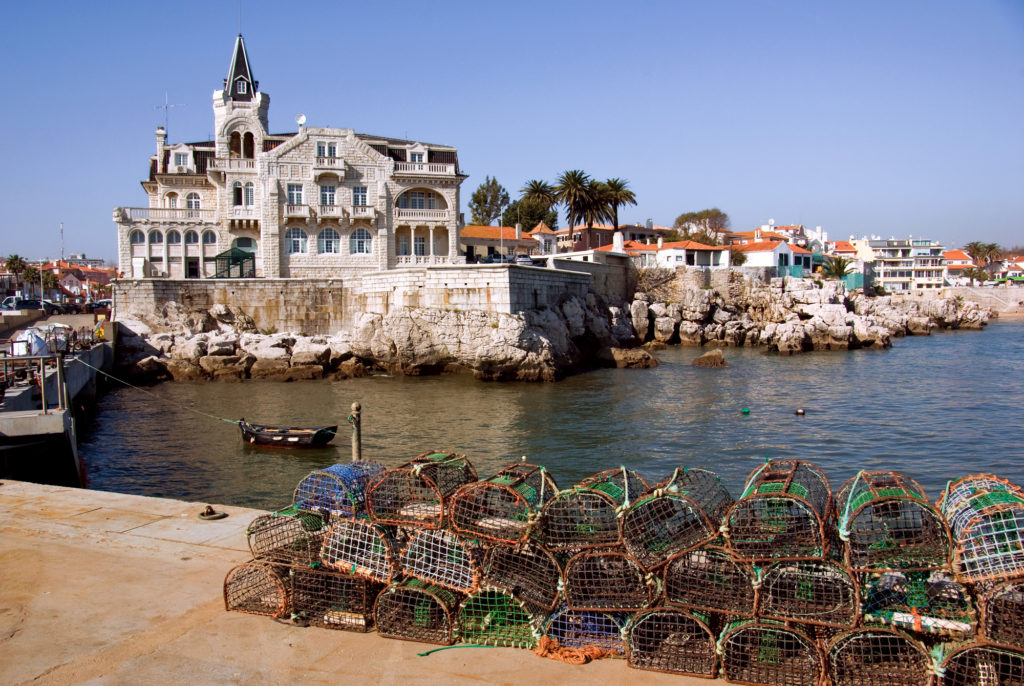 Featured
---
From his town hall office, Vice Mayor Miguel Pinto Luz told 150 Sec in a telephone interview that Cascais goes by the motto of the best place to live "hoje, amanhã e para sempre," (today, tomorrow and forever). Just a short 40-minute train ride from Lisbon's quayside station, it is home to many of the capital city's businessmen. With 30% of its population expats, it also houses many internationals who decide to invest in property and make a life for themselves there.
Cascais town hall looks out onto a small but bustling square, tiled with the iconic black and white Portuguese cobbled paving stones known as the 'calçada portuguesa'. Once a sleepy traditional fishing town, it is now a well-known tourist destination and a suburb of Lisbon, Portugal's capital city.
Lacking the infrastructure to host a flourishing startup scene, the town has historically depended on Lisbon's entrepreneurial buzz. The capital's startup ecosystem – in line with the rest of the country – "has changed significantly in recent years, witnessing a considerable increase in breadth and depth," Portuguese former State Secretary of Industry Ana Lehmann told 150 Sec.
However, with a growing startup ecosystem, comes events, conferences and gatherings of industry experts. The larger the event, the more difficult it becomes to host in Lisbon's restricted surface area of 85 km2 – which is where suburbs like Cascais come in.
Ecosystem transformation
Lisbon's startup scene has boomed since the arrival of the Web Summit tech conference three years ago, claims Pinto Luz. This also coincided with Portugal's road to recovery after the 2008 economic crisis, creating the perfect conditions for growth.
Besides the smart capital the Web Summit brought to the city, it also sparked a boost in the demand for facilities supporting the startup scene, such as co-working spaces, incubators and accelerators. The city's old and disused buildings began to be restored, breathing life into the infrastructure available for hosting new entrepreneurial ventures.
Today, the capital's most important players include Startup Lisboa, a seed-stage incubator that complements university-based programmes and private accelerators such as Beta-I, which offers mentorship-driven acceleration for the city's innovation ecosystem.
Together with the infrastructure to support new startups came critical mass, Pinto Luz explained. Opportunities for new businesses, restaurants, accountants and IT support began to open up all over the city thanks to the newfound demand for these services.
Rekindling the "historically Portuguese" entrepreneurial spirit
"Portugal historically had a host of entrepreneurs, but of a different kind," said Lehmann, the member of government formerly responsible for the country's entrepreneurial ecosystem.
"We used to be entrepreneurs," Pinto Luz agreed, referencing Portugal's seafaring days, when Portugal was one of the world's leading colonisers in the 15th century.
"500 years ago we started this big endeavour to discover new territories in the world, but since then we have lived from that equity but we haven't built anything new," he continued.
"Nowadays there is not a kid in Lisbon that doesn't mention that they want to start a new company, that they want to create their own job…so this is a game changer in the mindset of the Portuguese citizens." Lehmann also agrees that an "inspiring" transformation has happened over recent years.
What's behind this new 'entrepreneurial vision'?
The Portuguese government has acted on this surge of momentum. Now, one of the biggest attractions for entrepreneurs starting a business in the city of Lisbon are the government incentives available for startups in their various stages of growth, argues Lehmann.
Startup Portugal is an important source of investment available for young businesses across the region. In 2016, it was launched as part of a national strategy for entrepreneurship; offering ambitious sets of measures to support the national ecosystem, providing incentives for international startups to set up businesses in the region and boosting the growth of Portuguese startups abroad.
"Nowadays there is not a kid in Lisbon that doesn't mention that they want to start a new company, that they want to create their own job…so this is a game changer in the mindset of the Portuguese citizens."
Vice Mayor of Cascais Miguel Pinto Luz

A significant lack of private VC investors means that public VC sources such as Portugal Ventures make up around 80% of the total VC investment in EU startups. More recently, a series of international VC funds have also begun to invest in Portuguese startups, explains Lehmann.
Other factors that have contributed to the development of Lisbon's startup buzz include the convenience of its location, low cost of living and strong academic ecosystem.
Why Lisbon's suburbs will reap the benefits
With Lisbon now firmly placed on the startup map, opportunities for the less-cramped areas of the region to host large conferences such as Web Summit and, more recently, Horasis Global Meeting are arriving on its doorstep.
Conferences such as last week's Horasis bring around 800 leaders from emerging markets around the world to Cascais. Besides the short-term boost this provides for the hotel industry, it also provides a network of participants bigger than the Portuguese GDP, points out Pinto Luz.
For towns such as Cascais, this provides opportunities to incentivise investment in the region.
"When I attract a conference like this to Cascais…I'm looking to attract these gentlemen to buy a house here, to come and live here and raise [their] children here, bring [their] businesses here or support some of the startups in this new scene that is generated and growing in Lisbon," Pinto Luz explained.
So, just as towns like Cascais are dependent on Lisbon's startup ecosystem, signs of the reciprocity of this relationship are beginning to show.