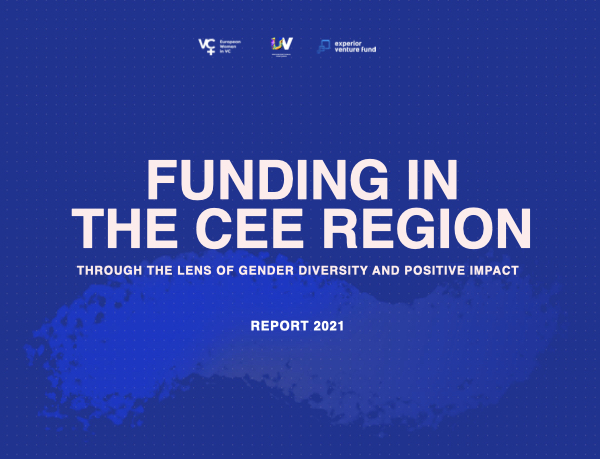 Founders
---
(Press Release) Warsaw, Poland – In 2020, women-founded startups raised just 1% of investment in Central and Eastern Europe, 5% went to mixed-gender founding teams, while all-men teams raised 94%, according to a new report titled "Funding in the CEE region – through the lens of gender diversity and impact".
"As a young and dynamic ecosystem, CEE has the opportunity to learn from the successes and slip-ups of established hubs, and leverage the untapped potential and returns of building diverse and inclusive founder communities. There's a very long way to go, but we hope that with transparency, open conversation, and radical action, we can reach it together. These findings give us the starting point, and the first step on the journey," say Thea Messel and Nora Bavey, General Partners at Unconventional Ventures.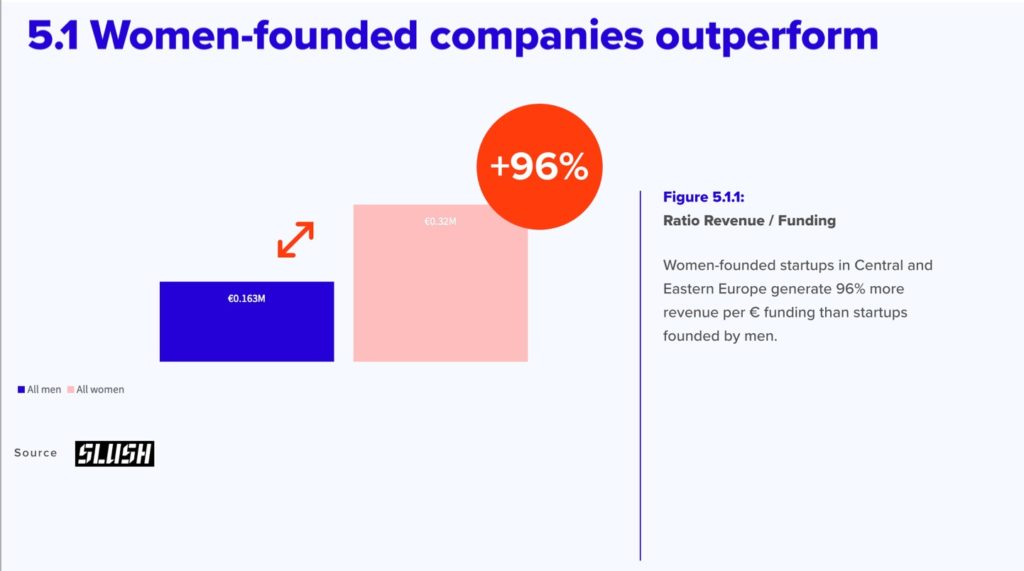 The report brings a fresh perspective on the venture capital market in the CEE region, with a gender lens. While female founders are still a minority, and they get just a fraction of the capital men get, women founders perform much better when looking at the revenue to funding ratio. In capital productivity, women outperform men by as much as 96%.
"The numbers and size of female-led VC funds, companies, and projects have stayed flat at its same low single digit percentage. Central Europe, in particular, is at a low starting point with only 1% of VC money invested in female-led businesses in 2020 and female-led or co-led VCs having one-fifth of the fire power of male-led ones. The gap is immense. Only by discussing facts, figures, and taking a real leadership role can we drive change for the benefit of the whole society," Kinga Stanisławska and Marzena Bielecka, General Partners at Experior VC and Founders of European Women in VC, commented.
All women teams in the CEE region raise far less capital per round compared to all men and mixed-gender teams. Even though between 2016 and 2020 all women teams landed 4.2% of the deals, they only raised 2.2% of the capital. Women need to raise more frequently.
One reason for the lack of funding to females was a correlation with the lack of female decision makers in VC.Male-only led VCs headquartered in the CEE region make up 81% of the VC pool and women-led and managed VCs are heavily underrepresented, accounting for only 3%.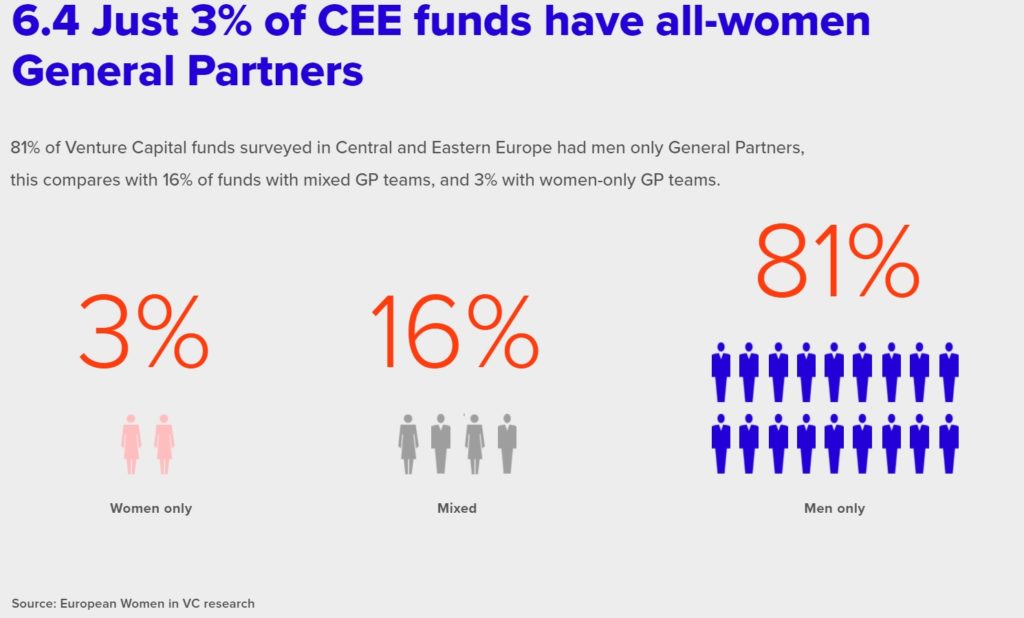 According to the report, funders, investors and decision makers are predominantly men. Of funds active in CEE, 85% of venture capital investment roles at any level are held by men, rising to 93% at Partner level and even higher at General Partner level.
Women-managed VCs are only 3% of all VC funds in CEE. VC funds with all-men General Partner (GP) teams have 5X the firepower (AUM) to invest in companies compared to all women GPs of venture funds.
"Gender diversity has to be a priority but not for the future, we need to act now. Google for Startups is committed to supporting women founders in our region by making sure we have female-led and mixed startups significantly represented in our programs, having the diversity aspect present in all our initiatives, engaging female founders as our mentors and showcasing success stories not only to investors but also general public to bring more and more women into the startups ecosystem," said Michał Kramarz, Head of Google for Startups, CEE.
The report was commissioned and created by European Women in VC, the community of senior women venture capital investors across Europe and beyond; Experior VC, the first venture capital firm in Europe founded and managed by women; and Unconventional Ventures, a female-led VC fund investing in Nordic startups, founded by underrepresented founders – women, LGBTQ, and POC in Europe.
The main data partner for the report is Dealroom, with support of Invest Europe, Slush, and European Women in VC.