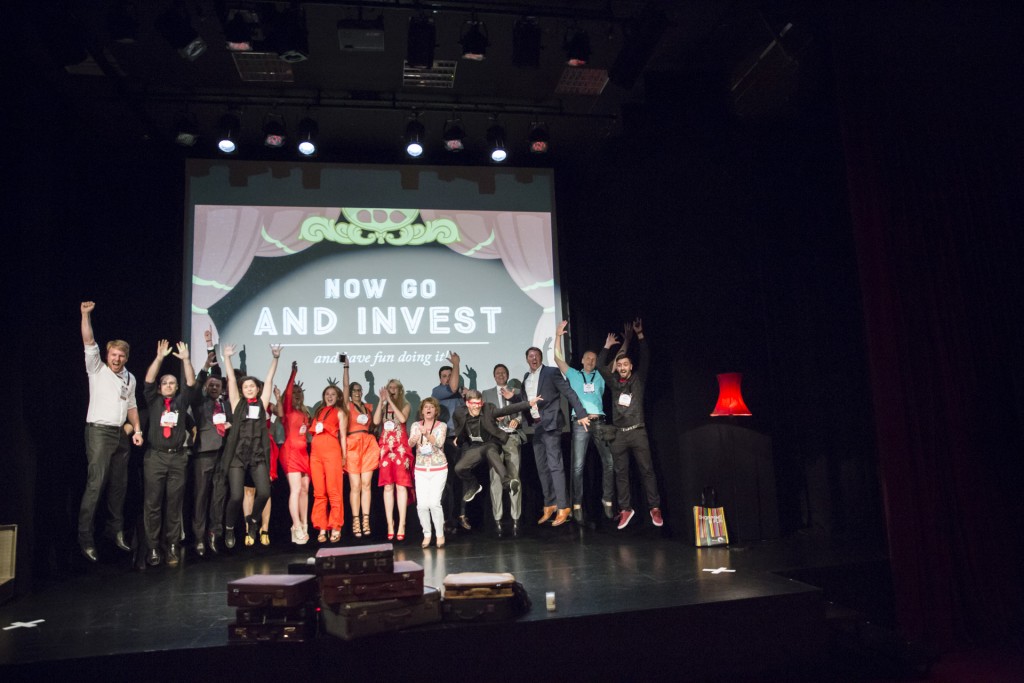 ---
The last three months in ABC Accelerator looked almost like a camp for athletes getting ready for the Olympic Games in Rio. Startup teams toiled, trained, measured results and made improvements to get ready for Demo Day.
But there wasn't just one Demo Day. Commercial Tech program gathered so much interest ABC decided to also organize a virtual Demo Day. It was meant for venture capitalists and angel investors that couldn't make it to Ljubljana and there were quite a few. It was also the first (and hopefully not the last) taste of worldwide popularity for the nine startup teams. They all had to present their product twice as investors from different time zone tuned in – from the USA through Europe to Asia.
However presenting in front of the camera and presenting in front of the crowd that has the power to change your life are two very different things. Especially if the crowd consists of influential people such as Charlie Kemper from Beta Bridge Capital, Ton van't Nordende – partner at Keadyn, Stephan Marquat – SCM Strategy & Innovation Manager at Vodafone, Lux, Markus Lang – Managing Director at Pioneers Venture and Marin Šarič – one of the very first Google employees.
ABC team always manages to find a very interesting keynote speaker and this time was no different as they invited Ragnar Saas, the co-founder of the best European b2b startup in 2015 – Pipedrive. He says he loves to help early stage startup entrepreneurs and he proved it with his speech, which was full of very useful advice coming from his experiences.
Mr. Saas was not the only speaker. As always Dejan Roljič, CEO of ABC brought news about ABC's future. Already on 31st of June ABC will open venture gates in Munich and in September another one in Silicon Valley. In 2017 another expansion is planned – this time to Bangalore in India. It seems ABC's team is working just as hard as their startups.
Finally it was time for the main act of Commercial Tech program. Apparently, the topic hit the bullseye as around 240 investors and visitors from USA, UK, NL gathered in front of the stage and were eagerly waiting to hear the ambitious ideas of this program's international mix of startups. After months of preparing and honing their pitches these nine teams finally took the stage:
45HC and SmartisCity from Slovenia, Bubbles and WeShare from France, Drobio and Violanto from Serbia, Hotailor from Poland, and FruttaWeb and Paperleap from Italy.
Keynote speaker Ragnar Saas said it was really unique how clearly and practically startups presented their ideas. He sees ABC accelerator as a great starting point for the startups that want to enter bigger European markets.