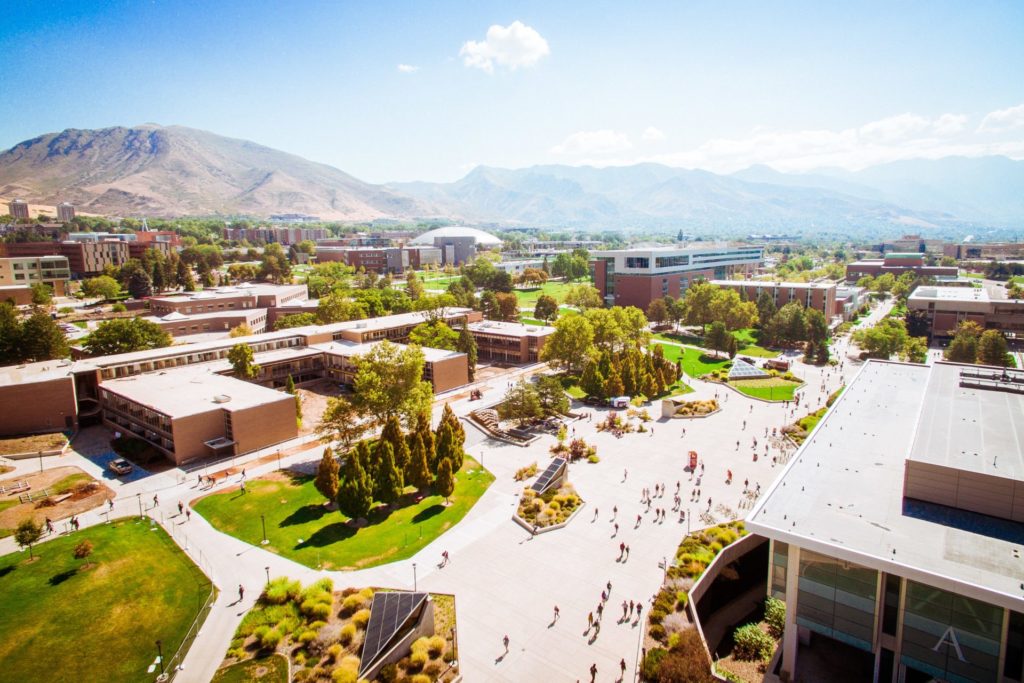 Featured
---
Since the coronavirus pandemic emptied schools, colleges, and universities, social media has been flooded with hashtags and nostalgic images that encapsulate how much students miss face-to-face learning and the campus experience.
But as academic institutions are opening their doors again, some students may be wondering if there is any point in commuting to school and sitting still for hours in a physical classroom beyond hanging around with friends and sharing some laughs—and canteen meals.
"Although students miss being on campus, they may no longer feel a strong need to be there all the time," Annette Nijs, former Dutch minister for education, science, and culture told 150sec. "But, on the other hand, virtual education is not enough."
She believes what can excite the now more discerning students and demonstrate the true value of hybrid learning is a methodology called Action Learning that has in its heart the concept of "learning to act and acting to learn".
"Through Action Learning, students learn the art of asking the right questions to identify the real reasons behind organisational challenges and to collectively create real solutions, which they reflect upon after they have been implemented. Students learn by doing and are doing to learn," Nijs, who is the president of Business School Netherlands, told in an exclusive interview.
She said her niche private school is a pioneer in applying Action Learning to its MBA program and has so far carried out thousands of projects based on this interactive approach, which have had a direct positive impact on the participating organizations and students' way of thinking and acting.
What students learn in such a context carries over into their life outside the boundaries of the university campus as it offers them an opportunity to hone their teamwork, leadership, and problem-solving skills, Nijs added.
One real-life example, according to her, was when a leading company in the Dutch market for electric, hydraulic, and mechanical drive systems found itself struggling to keep up with the growth needed to maintain its position and students helped it come up with more effective strategies to get back to its winning streak.
Creative learning, online 'wow' teacher
Action Learning is not the only accelerated trend that the former Dutch minister is seeing in the realm of education. "Creative learning is also hot, especially with robots".
"The fact that students were forced out of the class because of the coronavirus combined with the fourth industrial revolution means that education is at an inflection point, and ed tech is the enabler—not only for learning languages or educating kids but also for mainstream education," Nijs noted.
She says Europe is home to a large host of interesting players in this field, with one of the most creative ones being a Croatian startup named Stemi.
With the assistance of a six-legged robot spider, the platform maximizes student engagement based on career-connected projects and helps them learn important industry technical skills such as 3D modeling, mobile app development, and embedded programming.
Nijs, who is a member of the advisory board of San Telmo Business School in Spain, says the other change that is gaining momentum is "moving from the old-time favourite to the online 'wow' teacher".
"Teachers are becoming increasingly aware of the importance of creating a wow-moment, and the ed tech space, populated by imaginative startups like Norway's Kahoot, has a lot of new offerings that can help turn an old-school teacher into a popular modern one," she added, noting that virtual reality will help take education to a whole new level in the coming months and years.
Learner-centered education
Another shift that Nijs is observing is students taking center stage more than ever amid the still-unfolding pandemic.
"The need for student support will remain in the post-coronavirus era. Mindfulness courses and an increased focus on soft skills like standing tall in the midst of a crisis will be the new norm. Also, personal coaching of students will be more prominent," she said.
And efforts to actively engage students will continue to take place through WhatsApp or more modern solutions like German digital coaching platform CoachHub, she added.
Rise of good, affordable schools
Nijs, who recently discussed public concerns about misuse of technology at the Horasis Extraordinary Meeting on the United States of America, argues that another major shift driven by COVID-19 is the transition from top, expensive schools to good but affordable schools.
"Why do you go to Harvard? For the name and the network. Although many people will stick to that view, another view is catching up. Online education has shown that building your future career network face to face in the classroom is a thing of the past. There are other online or blended learning alternatives, which also offer a great learning experience."
Elaborating further, she said the idea that one has to go to traditional famous universities has lost its glamor.
"The post-Corona world is more no-nonsense. At the same time, the pandemic has shown us we are all different. It is wonderful to be able to learn as and when you need it—in your own time and at your own speed. And there are plenty of schools who are doing a good job at that. In fact, top, expensive schools are giving way to good, affordable schools," she added.
Niche global private schools
According to her observations, niche global private schools are coming to the foreground as flag-bearers of change in this crucial sector.
"Niche private schools are growing their student numbers. They are innovative, entrepreneurial, and agile and teach their students to be the same way. And they are global as the online environment allows them to go global in a simple manner. Their business models evolve around education, and they are offering content that is relevant. They do not make ends meet through other revenue streams like the profit that many famous top business schools make from offering luxury catering and four-star-hotel accommodation."
So a completely different future is being shaped in which personal attention to students, Actional Learning, good but affordable schools, tech-savvy teachers, and niche private schools will be king, Nijs said, expressing hope that learning experiences will become "more enjoyable" and "valuable" for students in all parts of the world.