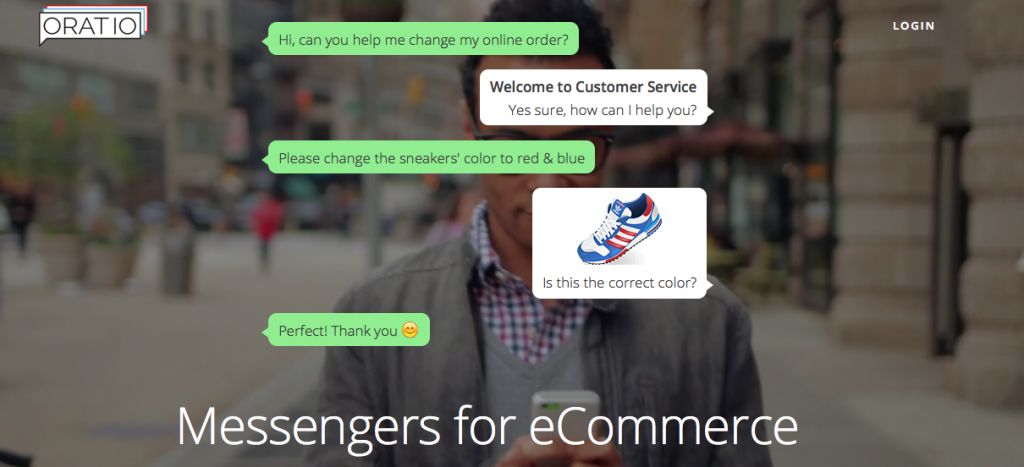 ---
Friday, 8th of April was a very happy day for Austrian startup community. oratio has announced that they will join Seedcamp.
oratio is a startup that connects companies and their customers via Messenger-Services. The app combines WhatsApp, Facebook Messenger and Telegram Messenger. Then, depending on the package, additional services like ZenDesk can be incorporated. Intercom and Slack are coming soon too. With this advanced ticketing-system no requests go lost and the customer details can be easily integrated via API.
"We allow the companies to communicate directly with their customers. With the help of orat.io all customer inquiries about the products and services can be dealt with not only via Email, but also via Messenger" says Bernhard Hauser, CEO and co-founder, in an interview with futurezone.
The startup is offering three different packages, depending on customer needs. And as always, there is a 14 day trial to get to know the software and decide if this is something that will ease companies life.
The targeting group is a rather big one, however the company wants to concentrate on smaller to medium size startups and B2C-Companies, that have a strong online and mobile focus, such as eCommerce businesses.
Carlos Espinal, Partner of Seedcamp, commented "Oratio will change the way customer service teams communicate with their customer in an age of instant messaging applications".  He also believes, that each startup [that is joining the Seedcamp] is building a business that can have a global impact and reach, using technology as the enabler of big change, saving us time, money and changing human behaviours.
The team of three, CEO & Co-founder Bernhard Hauser, CTO & Co-founder David Pichsenmeister and developer René Tanczos are based in Vienna (for now) and are looking for a fourth team member to be responsible for Marketing.
More about the team and their product visit https://orat.io/