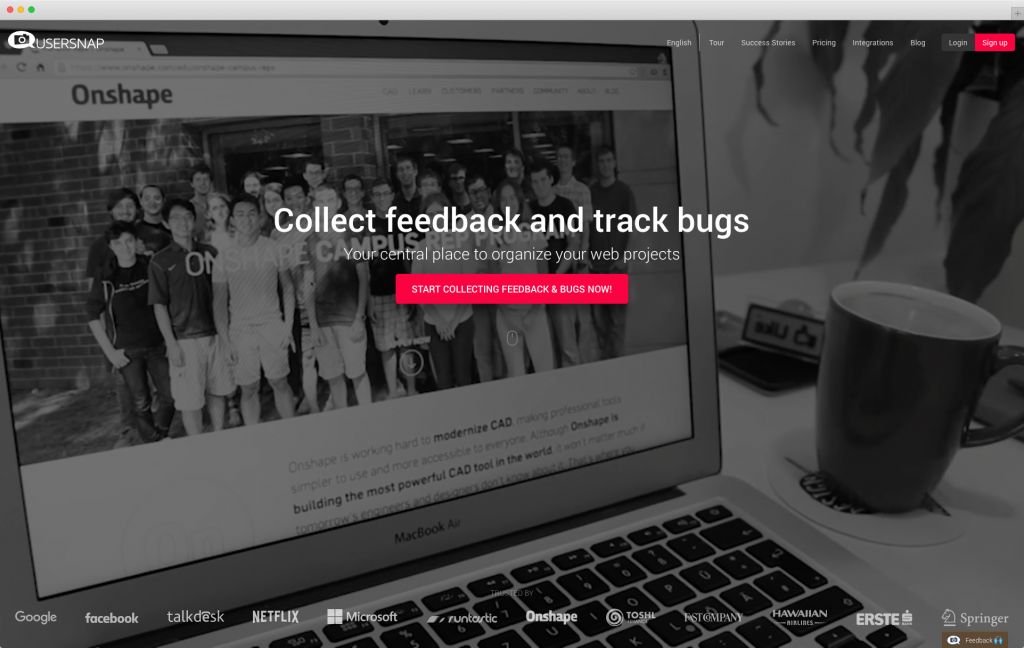 ---
People working on website projects are often fed up with the endless email threads concerning website bugs, change requests and general feedback.
With Usersnap, a bug tracking tool created by two austrian co-founders Florian Dorfbauer and Josef Trauner, those annoying email threads are replaced by screenshots allowing everybody to immediately understand each other by making use of this visual form of communication. The users do not have to install any software and a simple click of a button allows to start scribble directly in the browser. The software then creates a screenshot of the current situation and delivers it to the desired team member.

As many of the greatest products in the world, this software was developed as a solution to a problem by getting only fragmentary feedback and bug reports in web agency, where founders worked before creating Usersnap.
The startup is already enjoying a solid customer base in more than 2500 cities worldwide, who are organizing their web development process with Usersnap more efficiently. Among them Microsoft, Facebook, Google, Hawaiian Airlines, Fast Company, Runtastic & Axel Springer to name just a few.
What makes Usersnap different from other visual bug tracking players such as JIRA (from Atlassian) or Redmine are the in-browser screenshots: you'll get a screenshot of what your users sees. No plugins required. The screenshots are 100% correct, because Usersnap has a superior way to capture the browser content.
It's a Software-as-a-Service model offering different packages for the market with calculated size of around 10 billion dollar. How Thomas Peham, the marketing manager of Usersnap puts it "In this modern gold-rush we sell shovels".
The team of Usersnap is based in the 3 offices. The headquarters itself is located in Linz, Austria. Besides that, there are offices in Vienna & Silicon Valley.
The startup currently relaunched their website and are offering 15 days free trail.