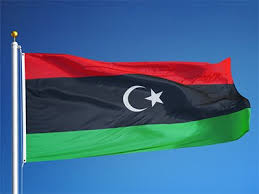 ---
Trying to get back on its feet after four years of war, Libya's second-largest city Benghazi is looking to Estonia's tech scene for inspiration.
Still reeling from the 2012 attack on the US mission, the shadow of the former dictator, Gaddafi, still looms on Libya. But Benghazi is silently recuperating by trying to development their tech community with inspiration from other successful small countries, so that they can improve the nation's institutions and put themselves on the world map.
Dr. Khaled ElMufti, the CEO of Tatweer Research, a public company based in Benghazi, which is a division of the Libyan Local Investment and Developments Fund (LLIDF), itself part of the Libyan Investment Authority (LIA), is an enthusiastic supporter of tech-based economic development. According to Forbes, Tatweer Research has a responsibility for around 67 billion dollars of Libya's sovereign wealth, which ElMufti wants to use for expanding the Libyan economy.
Libyans are drawing inspiration from countries like Estonia, which has emerged from similar problems after the end of the Soviet Union by improving their tech scene. Benghazi too hopes to be able to pull out of disorder with the help of a technology-based economy.
Estonia has proven its worth on the world stage through tech-based innovations like Skype and VoIP, and by being the first country to allow its citizens to vote online. According to Ethan Chorin, Khaled says that Estonia's experience has been an inspiration for them.
Although Libya is an oil-rich state, the freeze on its sovereign assets and the production of its oil leads to a lack of liquidity. But this can be an opportunity for Benghazi to channel its economy in aspects other than oil, such as technology. Since sectarian Shia-Sunni split is not one of Libya's problems and the country doesn't have an overwhelming population, they can pave the way for global success by offering their youth options for careers in innovation.
The capacities that Benghazi is looking at as opportunities is Big data, AI, and e-government. Areas like the Elmreisa Free Zone (a land of 1300-hectares in South-West Benghazi) can be used for dedicated expansion of applications created from research and development.
Benghazi appreciates the help it has been getting from some members of the international community. In turn, international development agencies acknowledge Tatweer Research's determination and objectivity, which helps Benghazi greatly.
Under ElMufti's leadership, in collaboration with Massachusetts Institute of Technology (MIT)'s Pan Enterprise Forum, Tatweer recently organized an entrepreneurship competition workshop in Libya's East and West to reach out to Libyan youth. It proved to be a huge success in terms of engaging the young population. Moreover, several serious-minded and talented youngsters came forward, from not just Benghazi but the entire Libya. The finalists of the completion have had opportunities like meeting inspiring leaders and have developed a mix of a board game and an app called Sinbad, which helps people understand the dos and don'ts of entrepreneurship.