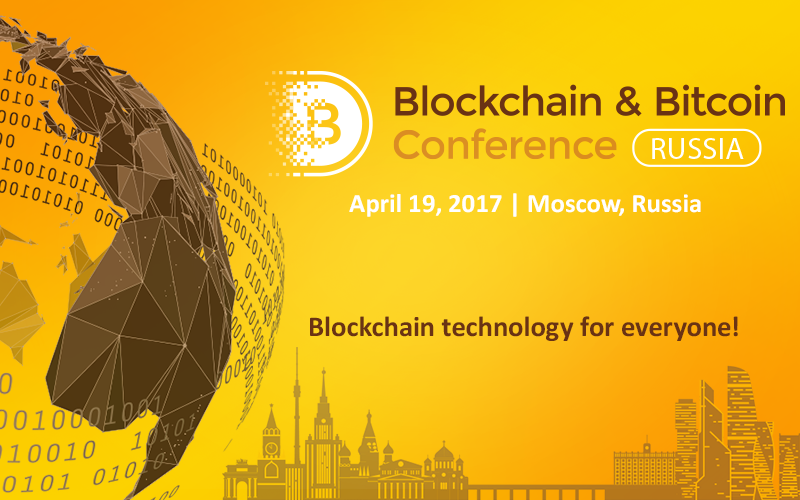 ---
On April 19, the most well-known global specialists in the sphere of blockchain technologies will come to Moscow. Together with Russian bankers and entrepreneurs they will discuss Russian and foreign blockchain projects in financial and non-financial spheres.
The meeting will be driven by the annual Blockchain & Bitcoin Conference Russia that features presentations from the representatives of IBM, Microsoft, Sberbank, NRU HSE and State Duma.
The last Blockchain & Bitcoin Conference, which took place at Digital October on November 10, brought together 500 players of blockchain and bitcoin markets. This year, organizers, Smile-Expo event company, are expecting to see even more foreign attendees.
 Many speakers, with whom we are in discussions now, actively present at blockchain conferences on the West, but have never visited similar events in Russia – said conference curator Pavel Likhomanov.
Participants will be able to attend two concurrent streams – for financiers and representatives of non-financial sphere.
Topics of the Finance stream will include: blockchain application in banking sphere and state administration, as well as legislative issues. Speakers will summarize the first real steps to move banking processes to blockchain and discuss changes in the bitcoin market. What will be the results of strengthening the bitcoin policy in China; what shape will the draft on cryptocurrency regulation offered by the Russian Ministry of Finance take; which factors will influence the bitcoin rate and what price for 1 BTC can be expected by the end of the year.
The Pro stream will be dedicated to the use of blockchain in business not connected to finances: e-commerce, retail, logistics, media. Discussion topics will be interesting for both entrepreneurs and developers. Practical issues will be discussed here: in what projects blockchain will be useful, what tasks it will solve and how to promote a new product in the market.
Alongside the conference there will be an exhibition, where developers will showcase hardware and software for mining, crypto wallets, payment systems and other products for B2B and B2C segments.
News about the project and results of the events held in 2014-2016 are available on the website Blockchain & Bitcoin Conference Russia.