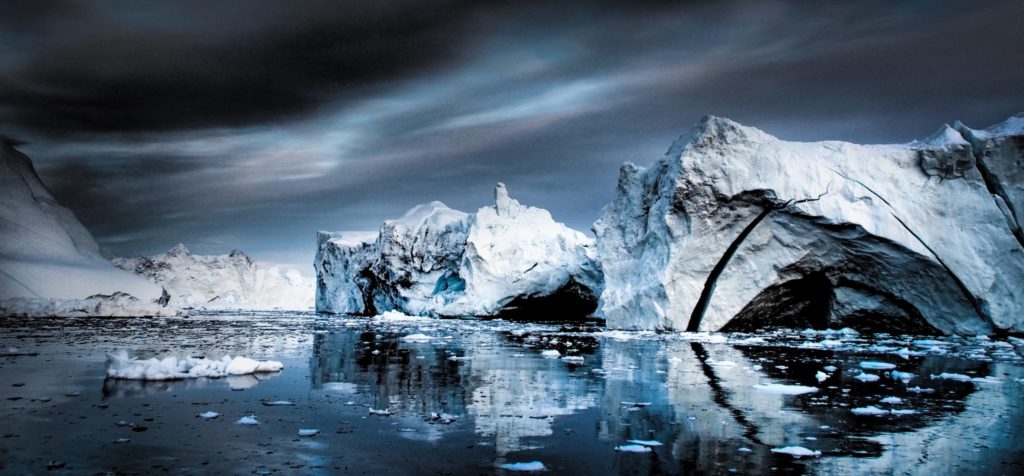 Featured
---
There may be an economic silver lining to Greenland's experience of global warming.  Melting ice is revealing a natural resource that is in short supply worldwide: Sand. Yet it also fuels one of the most polluting and innovation-resistent industries.
Whilst physiologically a part of North America, Greenland is in all other ways European. As an autonomous Danish territory, it is subject to European Union treaties despite not being an EU member state and is tied to Europe politically and culturally.
"Denial of climate change has become synonymous with defining political identity for many in western countries with advanced economies.
However, for Greenland, there is no denying the patently obvious."
Melting Ice Sheets
Denial of climate change has become synonymous with defining a political identity for many in western countries with advanced economies.  However, for Greenland, there is no denying the patently obvious.
Recently a team of scientists led by Dr. Marilena Oltmanns of the Germany-based GEOMAR Ocean Research Centre found that a pattern of Arctic winter rain has developed. This event is not only unusual but alarming, as the rains have a side effect of melting Greenland's ice sheet.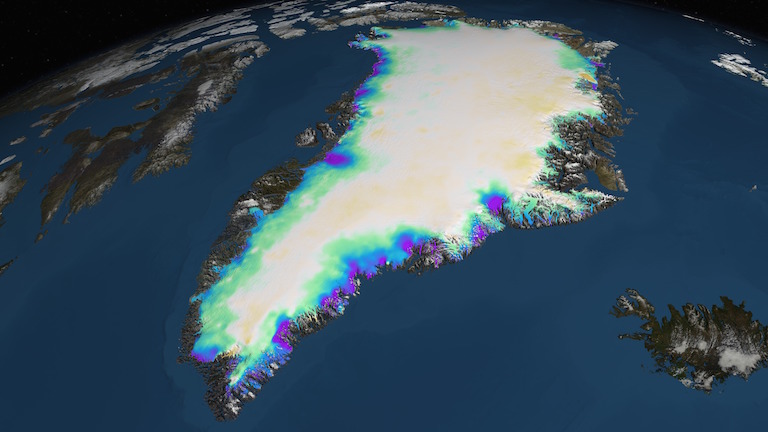 The U.S. based National Snow and Ice Data Center is monitoring the melting of the Greenland ice sheet, with daily satellite images to demonstrate its ongoing degradation.
But the winds carrying those uncharacteristic, ice melting winter rains may be bringing with them an economic side benefit.  The saying goes that its an ill wind that blows nobody any good.  Whilst nobody would wish a scenario that it seems is forming part of an ongoing environmental train wreck, Greenland's melting ice sheet is a reality nonetheless.
Abundantly Available Yet in Short Supply
Sand.  A granular material with a composition of rock sediment and mineral particles.  The main constituents of sand are quartz and silica – two of the most abundant minerals on the earth's surface.   So if sand is so ubiquitous, how is it in short supply?
According to a U.N. report published recently, the planet is challenged in terms of sustainability when it comes to sand extraction and consumption.  To that end, earlier this year the U.N. environment assembly adopted a resolution on mineral resource governance.
A staggering 50 billion tonnes of sand and gravel are extracted worldwide each year.  Despite the abundance of the material, there is still a shortage due to the extent of sand extraction and the type of sand required for construction and other purposes.
Illegal sand mining is commonplace in China and India – two of the largest users of the resource.  By its nature, mining is distributed – making it difficult to control.
Adversity Brings Economic Opportunity
And it's in the context of all of this that Greenland has a role to play.  The nature of the effects of climate change it is experiencing is such that they are making sand more available.  The melting of the ice sheet results in enormous sand deposits – specifically along Greenland's coast.
According to an article published by Nature Sustainability back in February, Mette Bendixen, a physical geographer at the Institute of Arctic and Alpine Research based at the University of Colorado contends that Greenland is well placed to provide a source for the material.
"Greenland has a lot of sand, and the world is lacking sand", Bendixen stated.
The development of an export trade in sand could be an economic boon for Greenland.  The country recorded a gross domestic product (GDP) of $2.7 billion in 2018.  Annually, the sand industry in Greenland amounts to over half of the country's GDP.  As the global scarcity of the resource continues to become an evermore profound issue, it's likely that the value of Greenland's sand extracts will increase further in the coming years.
The notion of increased sand extraction for export purposes is not without controversy.  Clearly the backdrop of melting ice sheets is regrettable and symptomatic of a more fundamental issue. Extracting the sand in and of itself will have a certain degree of environmental impact.
Notwithstanding that, the country is paying a disproportionate price as a consequence of the activities of the global population as a whole.  On that basis, a case could be made that it's 56,000 inhabitants are entitled to reap the benefits of a sand extraction industry brought about as a side effect of the global warming that is having a major impact on the country.
A desert of innovation?
However, the retreating ice in Greenland also reveals a much more fundamental problem: The massive appetite of the global construction industry.
Extraction of sand destroys local marine and coastal ecosystems, causes coastal erosion and even makes communities more vulnerable to climate-related disasters such as flooding.
Furthermore, when converted into concrete, the climate footprints are even more disastrous.
Buildings and construction contribute close to 40% of the emissions causing climate change, says a recent study by the Global Alliance for Buildings and Construction, in partnership with UN Environment and the International Energy Agency. Furthermore, the floor space constructed every week equals the size of Paris, "often locking in high emission infrastructure that will be with us for decades to come", warns the report.
In other words, it is hard to exaggerate the need for change in the global construction industry. But those looking for solutions are mostly faced with nothing but a desert of innovation.
Compared to the productivity increases of the UK and German economy, productivity has stagnated in construction for decades, concluded a 2016 McKinsey report.  Furthermore, the construction industry is among the least digitized.
There are some initiatives across Europe which are trying to improve the situation. For example, in Scandinavia, the Nordic Wood in Construction Secretariat, an initiative commissioned by the Swedish Government and the Nordic Council of Ministers, and hosted by EIT Climate-KIC, just published a report showcasing 25 use cases of wood in construction to reduce the carbon footprint.  And on Europe's southern end, a report by Chatham House specifically suggest to "explore the potential to scale up the use of volcanic rocks and ash in southern Europe" as a solution for low-carbon cement and concrete.
However, in an industry dominated by few and large-scale players, and business models that have not changed for decades, grassroots innovation and startups still seem notably absent. As the ice of the world's largest island is melting, it might be good news for Greenland's economy – but for the rest of the world, it should be seen as nothing but a wake-up call to revamp the global construction sector.