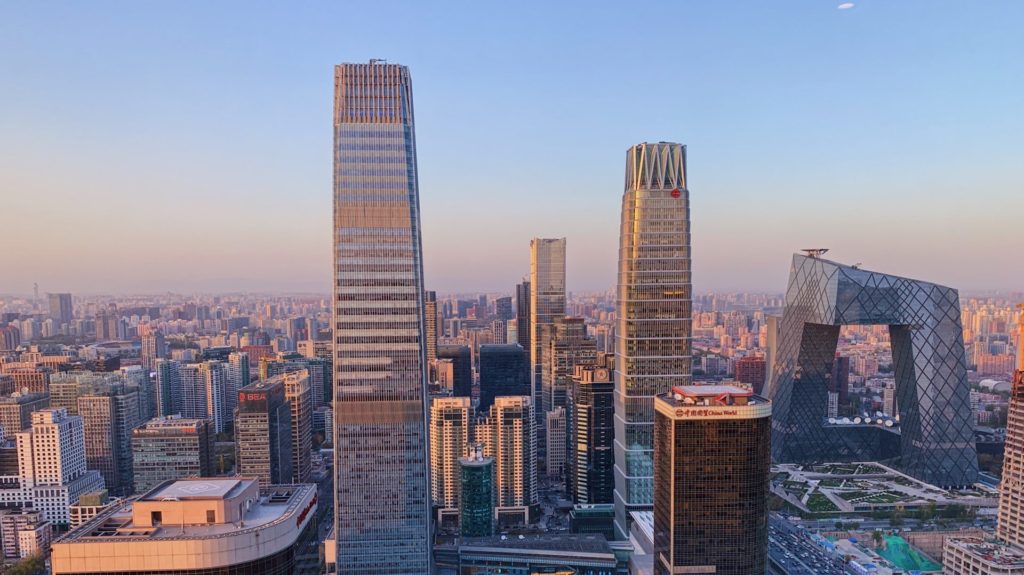 Cryptocurrency & Blockchain Technology
---
In October this year, president Xi Jinping gave his first speech publicly urging the development of blockchain technology in China. Although a 2018 report from Deloitte found that one in two people in China use blockchain, the country had yet to centralize control of the technology. Jinping claimed China would "seize the opportunity" to "occupy the commanding heights of innovation" by backing the research and standardization of blockchain.

A few months earlier, 6,732 kilometers west in Slovakia, nationwide moves to back blockchain were already being made. For instance, blockchain company 3IPK became a full member of the Security Defense Industry Association of the Slovak Republic. This decision was intended to place Slovakia among the leading nations in the implementation of industrial blockchain technology, Maria Capova, the company's CEO explained.

To facilitate its digital revolution, China has since turned to fostering relationships with Central Eastern European leaders in the field. More specifically, Slovakia.
Slovakia's slow start with China
China's interest in Slovakia was, at first, not reciprocated. In 2013, the Chinese government developed the Belt and Road Initiative (BRI); a strategy encouraging investment and infrastructure development across six economic corridors. One of these connects China with Eurasian countries. Despite being one of the first countries to sign the agreement, Slovakia's initial involvement was somewhat passive. Consequently, Slovakia missed out on Chinese investment and failed to build a solid relationship with the country.

Beyond the BRI, Slovakia is also one of the 17 CEE members involved in a cooperation with China known as the '17+1.' This platform was established in Warsaw in 2012 and was designed to enhance trade and investment across the formerly communist region. Again, Slovakia was slow to seize the opportunity of a strategic partnership with China. In contrast, Poland and China declared a formal alliance in 2011, and Hungary and China had been engaging in ongoing diplomatic relations since 1949.

In 2016, Slovakia was noticeably absent from the 16+1 summit (as it was known before Greece joined in 2019, when it became 17+1). The following year, it did not send a high-level representative to the Belt and Road summit, and was lacking an ambassador for Beijing in 2016.
A change in attitude
During the 8th annual 16+1 summit in 2018, it was announced that Slovakia would lead a collaborative blockchain project with China. DECENT – a blockchain tech company headquartered in Bratislava – later opened the China-CEEC Blockchain Center of Excellence. The center now spearheads research for blockchain and distributed ledger technologies, to be applied in industries such as energy, finance, aerospace, logistics, media, and government.

China has complemented Slovakia's experience and success with blockchain companies, claiming it is "of immense value to China". For example, Slovakian ventures such as Bethereum have won the title of Best Blockchain Startup at the European Startup Awards. On the flip side, China's influence on global markets and business cannot be underestimated when analyzing Slovakia's abrupt interest in the country. No doubt Slovakia was equally impressed with how bitcoin prices rose by 12% the day after Jinping endorsed blockchain.
'Slovakia's experience and success with blockchain companies is of immense value to China'

China-CEEC Blockchain Center of Excellence
Crossing ethical lines
Aside from the clear advantages of a Slovakia-China partnership, the Central European nation may at some point face a crossroads between China's economic strength and its human rights violations. Already, newly-appointed Slovakian President Zuzana Caputova has expressed concerns about the "deteriorating situation in terms of human rights protection in China."

There are also signs of China's abuse of blockchain when the Communist Party of China released a decentralized app, 'Original Intentions Onchain', after Jinping's speech. In the app, members pledge their allegiance to the party and answer questions about what loyalty means to them. The responses are then permanently contained in a blockchain, where the government and other members can see the content.
Politics or pragmatism?
Given that a mere 1 percent of total foreign direct investment in Slovakia is from China (roughly €245 million), the scope to garner greater financing is huge.

Slovakia's shift toward building stronger ties with China seems to be fueled by a pragmatic push from economic ministries and business sectors, as opposed to overreaching politics. Unlike its neighboring countries, Slovakia uses the euro and has experienced steady year-over-year growth while attracting greater foreign investment. By taking a depoliticized approach to working with China on blockchain, Slovakia has the capacity to create the strongest and most successful affiliation with the Asian superpower across the CEE.