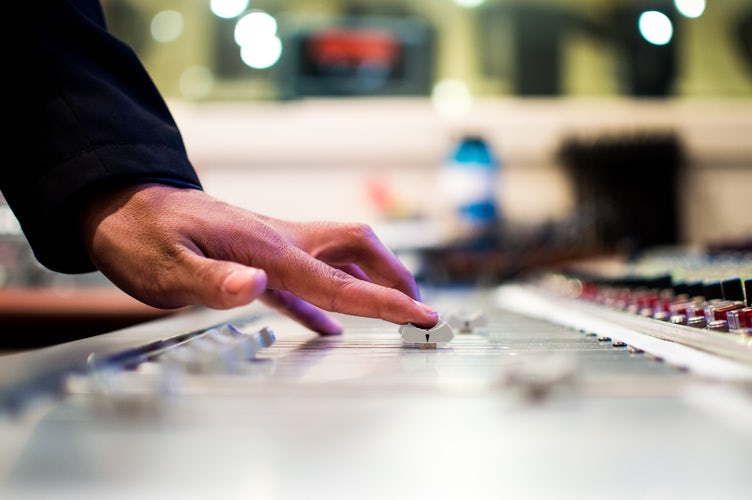 ---
EU innovator of 2017, Michela Magas, has been racking in awards for her creation and launch of Music Tech Fest innovation – #MTFLabs.
Croatian entrepreneur Michela Magas has bridged the gap between creativity and science, founding the global Music Tech Fest, a platform of over 5000 innovators helping to seed new projects and products, support them to commercial prototype, and connect academia with the industry. MTF pulls the entire music technology ecosystem under one roof.
Working with a team of both music and tech experts, Magas' platform has developed a new layer of innovation IP to protect intellectual property of musicians. #MTFLabs, the "Linux of the music industry", increases artists level of protection over rights and ownership, by mapping out the entire creative process. Through the transparency of blockchain and smart contracts, the process directly links artists ideas to a share of the profit that the finished product would make.
Magas has been recognised for her music tech platform since its creation in 2014, receiving the 'Art Meets Science' NEM Art Award twice, and the 2017 Horizon2020 EU prize for Women Innovator of the year in April.
Magas and her team have recently experimented with how blockchain technology can be applied within the music sector as both a cultural force and an economic commodity. A whitepaper of the project has been distributed among industry players; artists, stakeholders and the multitude of intermediaries.
"At the end of November, at the world's biggest start-up conference, Slush, in Helsinki, we'll organise the first real-time event where we'll map intellectual property throughout the entire creative process" said Magas to Total Croatia News.
The goal of #MTFLabs was to come up with a technology-based solution to the serious problem of creative ownership in the music industry. Often multiple artists will collaborate on a project, making it difficult to establish who holds the right to claim ownership of individual ideas once the work is finished. Artists can become so caught up in a wave of excitement when creating something together that once they start benefiting from the profit, confusion and tension arises over where and who the idea came from. Usually those with the top lawyers or the most money win ownership. This then leads to an obstacle in creative development as minor players are uncertain whether to jump on board new collaborative projects. Music Tech Fest has therefore found an advanced process to prevent this from continuing.
Other players in the music industry have been developing similar solutions to combat collaboration mishaps. Pibox is a music collaboration service that offers mix review, and cloud-based session storage, allowing members to track their creation and communicate remotely with others. Using file and cloud sharing tech which has been specifically designed for music material, artists, producers and labels working from different locations can review, communicate and create on a single digital platform.
Whereas many music industry innovations focus on saving the industry, Music Tech Fest and Pibox are providing positive forward steps into the future of the business, and using advanced tech to do so.