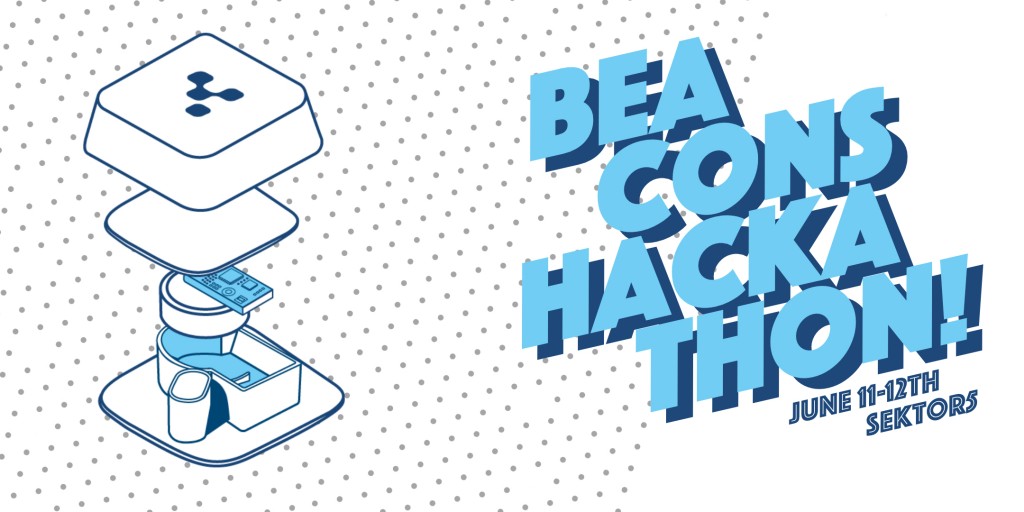 ---
Lately we hear around a lot of people talking about beacons as easier way to work with IoT and develop this growing industry even further. Tired on reading about it and want to get it in hand?
This weekend, co-working space Sektor5 is organizing Beacon Hackathon. You will work with smart beacons dev kits provided by kontakt.io. In 33 hour hacking you will get to work on challenges as indoo.rs is launching the first "beacon playground" in the world on June 11-12.
The beacon technology can be used for any following projects:
– Use ibeacons to unlock indoor location intelligence with the indoo.rs® API.
– Support travelers to find the shortest routes.
– Improve queue management.
– Keep track of traffic flows and locate incidents quickly.
– Target mobile ads and notifications.
– Get insights into customer behavior and feed them back into CRM.
The exact projects are still to be announced but if you have an idea on your one, organisers welcome you very much! The possibilities obviously are endless.
For anyone who is interested and want to swing by, the organizers would like you to register. As an individual go here and if you wish to apply with a team, shoot an email at [email protected]