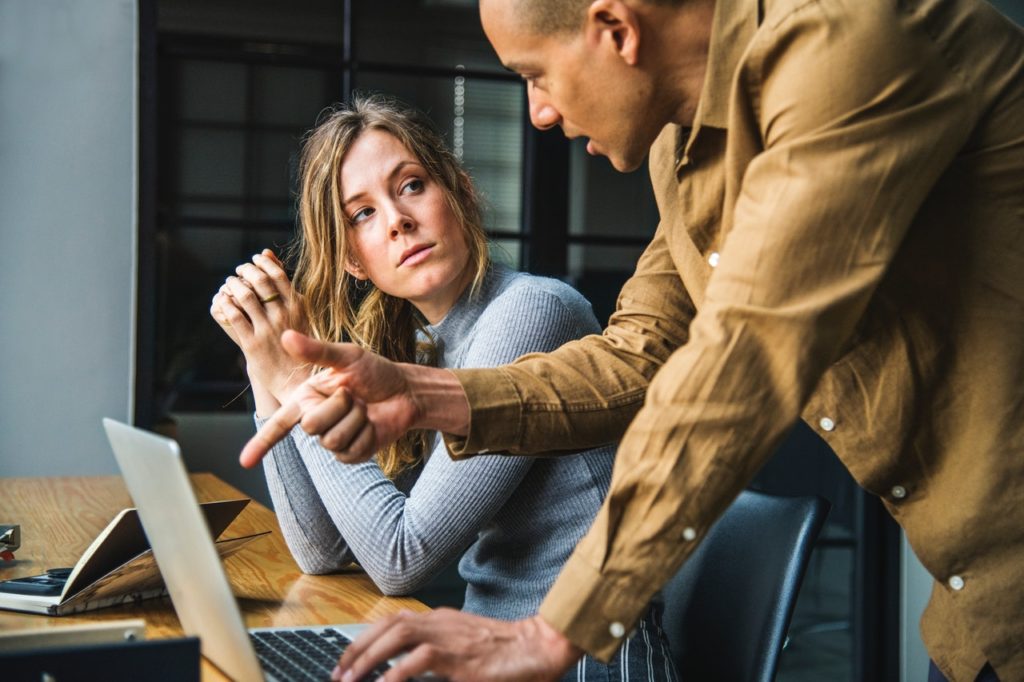 Featured
---
The fact that the world demands an official Equal Pay Day, in 2019, is astonishing.
Or is it?
At the start of this week, Germany celebrated the country's Equal Pay Day and in true thinking-outside-the-Berlin-box fashion, the capital's public transport network BVG offered all women a 21% discount on public transport fares in a bid to highlight the country's staggering gender pay gap (of 21%) across the continent. In a move of solidarity, BVG explained on their website that the discount was supported by the majority of men and also that transgender people that identify as women will also be entitled to the scheme.
"It is not our intention that men feel discriminated against by the action. If that happens we apologize… on the other hand, who apologises to the women who earn on average 21 per cent less?'' – BVG
Hot off the heels of International Women's Day, the organisation behind the Frauenticket suggested that ''es zahlt sich aus, eine Frau zu sein,'' (it pays off to be a woman). It's true that for this very day, perhaps it did.
The organisation goes on to highlight that although the country's Grundgesetz (constitution) has demanded equality for decades, the gender pay gap means women is equivalent to 77 days unpaid as opposed to their male counterparts, one of the highest in Europe.
It's true that gender-equality has somewhat made leaps and bounds as communities around the globe support the development of women. For example, there is now a larger proportion of women dominating the professional working sphere of the United States and nearly 20% of computer engineer students are now female, according to a Women In Tech infographic.
Yet even in 2019 there is quite an evident gender-pay gap in the majority of sectors. And as the working year ticks forward, little is being done to change this. In light of this, it's not surprising that a national day is needed to coerce employers into giving this at least a second thought.
Is the pay gap that the Frauen (women) suffer a German problem? Casting the view across the European continent, there is good reason for concern. In fact, Germany is certainly not the only culprit, nor the worst offender in Europe.
Gender-pay gaps vary significantly across Europe
According to a study two years ago, women on average earned 16% lower than men who work across the European Union. Though generalised, the financial sector fared the worst, whereas younger workers tended to have lesser gaps in pay, the study from the European Commission explained.
According to the Commission, there are a plethora of other factors that contribute to gender-pay gaps beyond pure discrimination. For example, women engage in more part-time work as well as less lucrative professions and sectors. When looking at the individual gender-pay gaps, however, there appears to be little trend based on regions alone.
Taking the highest gap, according to the statistics, was Estonia. The Baltic state averaged a 25% gap between their male and female workers. Second came the Czech Republic with 21.8%, coming close to the example of Germany.
On the lower end was Romania with 5.2% and Italy with 5.3%, as well as five other countries that offer less than a 10% difference between their male and female workers' wages.
According to the BBC the gender-gap has been reduced in a number of European Union states. However, ten countries actually saw an increase in the gap between male and female salaries in the space of five years.
What's being done about it?
Amid concerns that little action has been taken and wages remained relatively unchanged within Estonia, there are ongoing demands for authorities to stop ignoring the problem. Although Equal Pay Days are celebrated around the world on different dates, some countries don't appear to have them at all. The next spotlight will be placed upon the Czech Republic who, at the end of March, will host a two-day conference geared at enhancing equal pay not only in the country but across the continent.
As for a Europe-wide awareness day, last year international bodies waited until November 3 to raise awareness for the global issues of unequal pay.
"Women and men are equal. This is one of the EU's founding values. But women still effectively work for two months unpaid each year, compared to their male colleagues. We cannot accept this situation any longer,'' a statement by First Vice-President Frans Timmermans explained.
"Women still effectively work for two months unpaid each year, compared to their male colleagues."
First Vice-President Frans Timmermans, European Commission
The European Commission efforts are not contained to symbolic days, however. According to the press release from last year's Equal Pay Day, the commission also launched an action plan. The plan committed a total of 3.3 million euros in funding to be channelled into career guidance, as well as hosting several public consultations.
And yet…
Four months since the initiatives were launched, however, Germany still needs it's Equal Pay Day. The efforts of BVG have been celebrated as a means of really highlighting the differences in pay, in an unusual method.
Despite the creative effort, a bitter Nachgeschmack (aftertaste) remains. If it really paid off to be a woman, wouldn't the transport discount be in permanent effect until something is finally done about it? It seems that even in Berlin, no one is willing to bet on this happening any time soon.