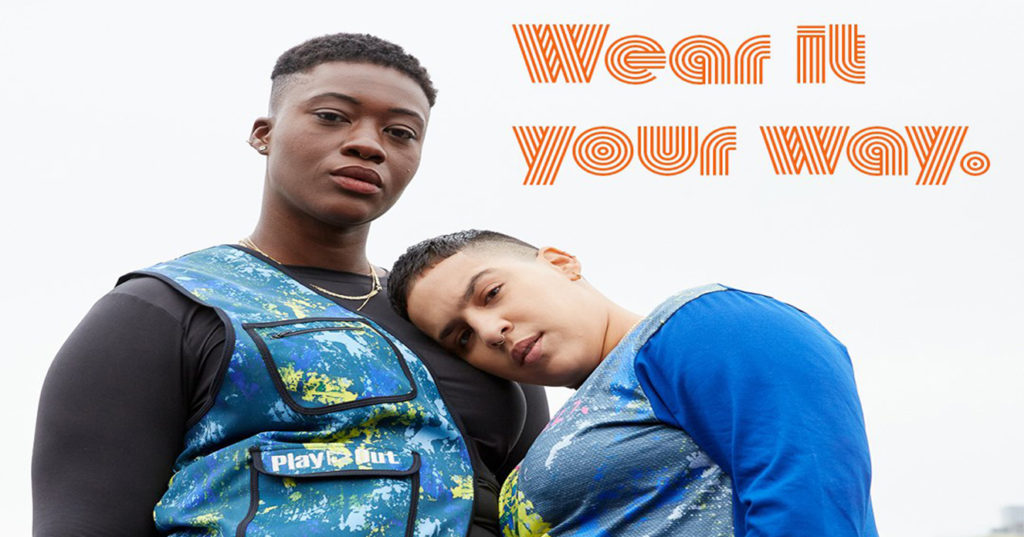 Featured
---
Offering gender-equal clothing to help the LGBTQ+ community "shop their authentic selves" sounds like a very bold statement, but a New York-based startup is proving that inclusive fashion for today's diverse world is achievable with the right attitude.

Embracing the belief that fashion is a prized medium for carving out an identity and expressing one's values, Play Out Apparel has created an e-commerce underwear and athleisure brand that challenges the binary of gender.
It takes customers on an inclusive shopping experience where they can find and buy sexuality and gender-expression affirming apparel with affordable price points and unique artistic designs.
Although society is opening up to the understanding of the science of non-binary individuals and brands are thinking more critically and creatively about their relationship to gender, gender fluidity is still far from being fully integrated into the fashion industry.
However, Play Out believes even the longest journeys start with the first steps and is leaving fairly deep footprints for others to follow.
Its founder and CEO, Abby Sugar, launched Play Out's first styles in 2014 as the first and only gender-equal underwear brand to show at Lingerie Fashion Week.
A graduate of the Founder Institute Silicon Valley Winter 2020 cohort, she has turned her company into a sexuality, gender, race, age, size, and ability inclusive podium for the voices of the LGBTQ+ community along with her chief design officer E Leifer.
The brand, which is certified by the National Gay and Lesbian Chamber of Commerce as an LGBT Business Enterprise, has had people of all gender presentations and identifications wear its products in line with its mission of promoting queer visibility.
Rise in LGBT identification
The need for startups like Play Out is growing as more adults are openly identifying as LGBT than ever before in different parts of the world.
In the United States, according to a new Gallup study, 5.6% of all people over 18 identify as lesbian, bisexual, gay, or transgender—up from 4.5 percent in Gallup's findings based on 2017 data.
People belonging to Generation Z—those born between 1997 and 2012—identified as LGBT at the highest rate: nearly 16% or roughly one in six.
"Members of the LGBTQ+ community deserve to see themselves reflected in the brands they shop and the clothes they wear," says the team behind Play Out, which is determined to make clothing shopping for this segment of the population less stressful and intimidating.
Community giving
As a queer, lesbian, gay, and non-binary owned company, supporting this community is an integral part of Play Out's mission.
The social good enterprise donates 20% of its net profits to LGBTQ+ and Black Lives Matter nonprofit organizations, having teamed up with a number of influencers and community advocates.
Play Out says it wishes to push the boundaries and continue the conversation on gender norms as relevant to everyone, not just the LGBTQ+ community.
And the tremendous support it has received from customers indicate that it is on the right track to be further recognized as a pioneer of introducing fashion with a queer aesthetic to broader masses.
Disclaimer: This article mentions a client of an Espacio portfolio company.