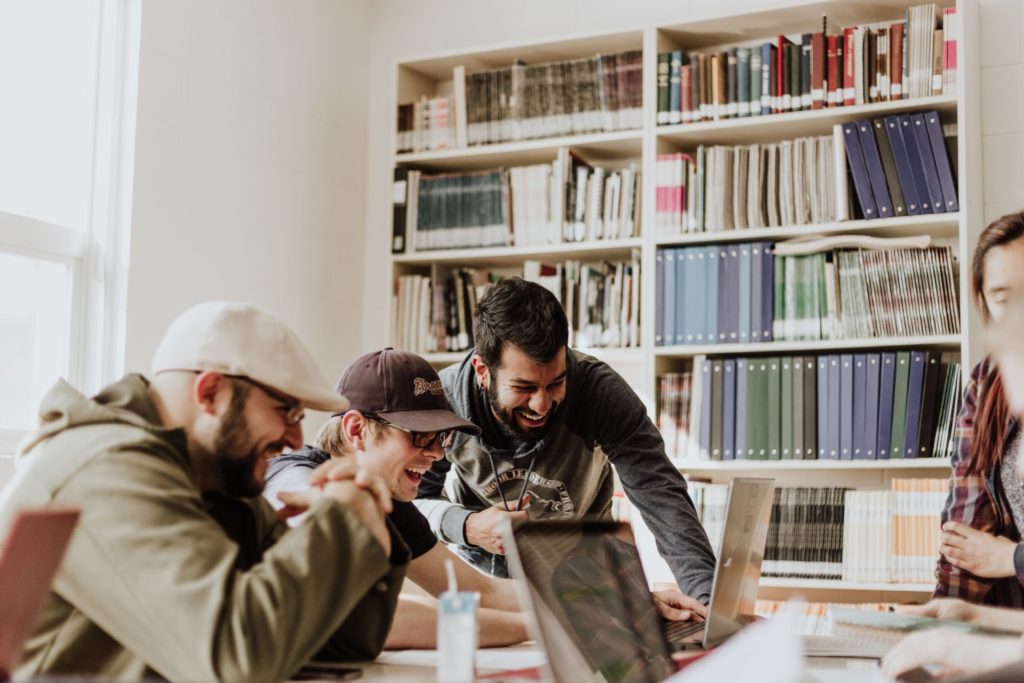 Featured
---
"Making history", reads the tweet celebrating LabBox Kosovo pitching at Slush GIA Helsinki last week: For the first time ever, a Kosovan startup was invited as a finalist to present to the Who's Who of Europe's entrepreneurs represented at Slush –  one more indication that the tiny country is putting itself on the map of startup innovation.
The 20-somethings of a 10-year old state
Kosovo is one of the world's youngest countries: Emerging from a bloody conflict in the nineties, Kosovo as we know it today declared its independence from Serbia in 2008, which has subsequently been recognized by a majority but far from all global peers.
While Kosovo is only lighting its 10th birthday candle this year, a large part of its population is not much older: The median age of Kosovars is just under 30 years.
"Kosovo has the youngest population in Europe and possesses a great potential for anyone that would like to start a business, especially in tech. Youngsters are motivated, skilled, multilingual and eager to learn", believes Uranik Begu, Executive Director of the Innovation Centre Kosovo (ICK), when I ask him about what makes Kosovo attractive for startups.
ICK was founded as a business incubator 2012, and since then has evolved as a key hub of a growing network that now includes partnerships with Techstars, Kauffman Foundation, NASA Space Apps, European Youth Award, Startup Weekend, Startup Grind and FuckUP Nights.
Other doors that entrepreneurial can knock on include the brand-new Gjirafa Lab, the accelerator of the successful Kosovan startup Gjirafa, a kind of Albanian-language Google that has secured more than 2 Million EUR in investor funding already.
While big names are entering the startup scene, it is just catching up – emblematic of its overall economy struggling to transition from its traditional roots in agriculture and raw material.
And while Pristina is now dotted with business incubators, coding schools, hacker- and maker spaces, many find it still difficult to find opportunities in the country: The unemployment rate of those under 24 is more than 50%. Adding in a blood-stained war that was less than 20 years ago, one is not surprising that Kosovo counts a large and active diaspora in the world.
Large and active diaspora linking to the world
"In fact, the Diaspora remains the brain of Kosovo, especially on the new emerging technologies", says Uranik Begu and points out that its importance goes far beyond the 759 million euros of remittances collected from the Kosovars abroad in 2017.
"The Diaspora remains the brain of Kosovo, especially on the new emerging technologies"
Uranik Begu, Executive Director of the Innovation Centre Kosovo (ICK)
The personal connections to especially to other Balkan states, the EU and the US bring in business ideas, help with opening international markets and link to global companies and investors.
One such example is Albanian-American Bleron Baraliu, born and raised in Kosovo, who quit his career at Wall Street to launch a series of startups in Pristina and Tirana.
"Our young people are intelligent, creative, motivated, and a terrific bunch to collaborate with", he says in a recent interview.
And while he is sharing the all-prevalent fear of brain drain of talent, he remains "convinced that the potential per capita in tech (in Kosovo) is far greater than what I have seen in Germany or Ireland, or even US."
The active diaspora members are not the only hands stretched out to help from abroad: USAID, GIZ, UNDP, SIDA and a range of other donors are still strongly supporting Pristina's startups.
"It would be safe to say that the startup ecosystem of Kosovo and supporting policies need to follow models of developed countries", reads the latest comparative startup report on South-East Europe by ABC Accelerator. "In the current form, they rely heavily on donors and grants, which represent a fragile framework for a stable development/growth in the next 10 years."
The challenges: Passports & Post-Conflict
What is still blocking the international networks of Kosovo's startups? Kosovo's Deputy Prime Minister, Enver Hoxhaj stressed earlier this month at the Startup Europe Summit that the lack of freedom of movement due to the visa regime is a key obstacle for the nation's entrepreneurs.
Lobbying for a visa liberalization program with the EU has been high on the political agenda, and while important progress has been made in the last few years, the visa waiver program remains to be approved by the European Council and Parliament. In fact, Kosovar people can currently only go to six nations on the continent without asking for a Visa, namely neighboring Albania, North Macedonia, Serbia, Montenegro and Turkey. European Union states or Russia, for example require a prior Visa.
And among countries that do not require a visa, tensions remain: Serbia has still not acknowledged Kosovo's independence, and inter-state relations are rocky at best. Land-swap deals are still on the table, while EC moderated talks are currently in impasse.
Last month, Kosovo launched a 100% tax on all goods imported from Serbia, allegedly as a reaction to Belgrade's lobbying to undermine Kosovo's standing in the international community. And just a week ago, tensions sparked again when Kosovo announced its intent to form a regular army, causing NATO to step in for de-escalating an increasingly hostile tone. Memories of a brutal war are still young, and while the peace has held up, it might take a long time until relations can be called 'normalized'.
Yet in the startup scene, a more pragmatic attitude prevails: Serbia and Kosovo, as difficult as their relations may be, need each other economically. The individual countries of the fragmented region are simply too small to attract investors, explains Uranik Begu from ICK in our interview.  "Despite political tension, at some point in the near future, we will need to scale together."
Considering the heated political situation, the collaborative attitude prevailing in the startup sector is remarkable. In the same week that has heard Belgrade contemplating a military intervention if the planned new Kosovan army posed a threat to its Serb minority, Kosovan young entrepreneurs travelled to Belgrade to network with their Serbian peers at a Start-up fair.
From boosting the economy to securing peace in the region: It looks like the hopes placed on Kosovo's startups are far from modest. But who might think this could scare away the country's entrepreneurs should only have a look at Arta Shehu giving her pitch in front of more than 20,000 attendees of Slush: Not only telling the story of her startup LabBox, but also giving the world the first taste of Kosovo's emerging startup community.