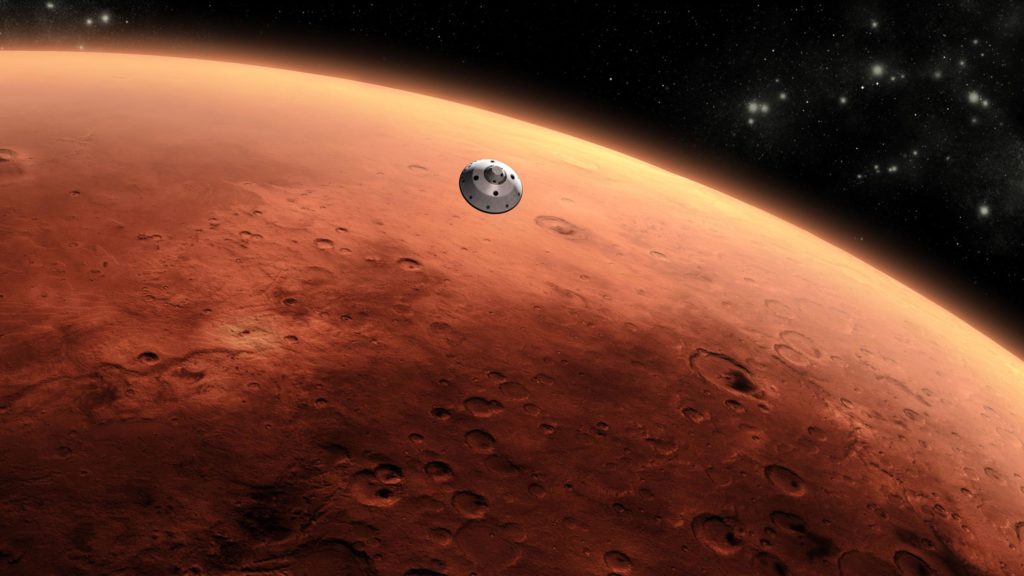 ---
October 23 is the last day to apply to participate in Liminal's terraforming hackathon where 25 participants will be challenged to design systems and solutions that support life other planets.
The hackathon, being held from 3-5 November, is part of the first edition of Liminal, an art-tech-science festival, which will take place in Bucharest from October 31 to November 5. The event has been organised by Modulab, an art and technology centre which focuses on artistic, design, social innovation and creative industry projects.
During the hackathon, teams of participants will follow a scenario created by the Modulab team to encourage the creation of technology that will aid us in innovating ideas for creating livable environments on other, currently uninhabitable, planets and celestial bodies. The winning team at the hackathon will be awarded a prize of €1,000.
This year's inaugural event will bring together groups of artists, theorists, philosophers, and science and technology experts. During the event, they will explore ways in which we can shape the future through the technology already available to us. The hackathon in particular will give participants the opportunity to demonstrate their innovative ideas for us to explore other planets. It will also offer the chance to increase Romania's profile as a country focused on innovation.
In addition to the hackathon, the festival will have an exhibition featuring a selection of works in the fields of art, contemporary philosophy, activism, and technology, as well as a series of talks exploring how technology shapes our perception of life and how to act within it.
The event will feature appearances from individuals such as James Williams, director of Oxford University Institute for Internet Studies, Abby Rose, co-founder of Tech For Good Global, and Maria Guta, artist and programme coordinator at the World Virtual Reality Forum in Switzerland, who will offer different perspectives of technology's impact on modern culture and our lifestyle.
The event's timing is interesting in itself. Last month, the European Space Agency laid out its plans to set up a permanent, sustainable lunar village on the moon as a stop gap between Earth and Mars. Should this plan come to fruition, it is hoped to act as a replacement for the International Space Station, which will be decommissioned in 2024. The announcement was made during the International Astronautical Congress in Adelaide, where Elon Musk also announced updates on his plans for exploring the galaxy.
With multi-planetary life on the horizon, events such as this as well as a heavier emphasis on 'moonshot thinking' will be imperative to stay at the forefront of innovation in light of recent calls to boost research and development in science and technology across Europe. Modulab has taken on the mission of promoting research and development in the tech sector with the new event in Bucharest, in addition to previously held workshops in Berlin, and a number of other innovative and creative projects as well.
Registration for the upcoming hackathon can be done here.