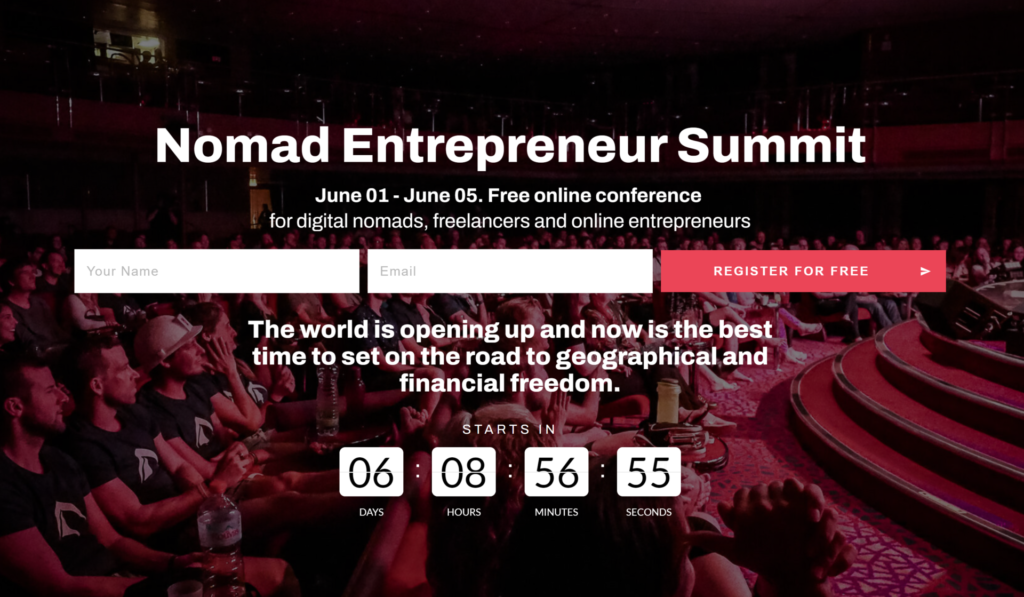 Communities
---
Seasoned location-independent professionals from different parts of the world will share their knowledge and experience with aspirant digital nomads at Nomad Entrepreneur Summit, slated to be held online from June 1 to 5.
The free event, which is targeted at digital nomads, freelancers, and online entrepreneurs, will gather together over 30 entrepreneurs who will discuss how to start an online business or switch from a home office to a remote office.
Johannes Völkner, the founder of Nomad Cruise and a nomad himself for more than 10 years is one of the speakers who will share his vision on the future of work and travel.
He told 150sec that Nomad Entrepreneur Summit will offer participants a one-of-a-kind experience and could not have come at a better time than now when interest in the digital nomad lifestyle has been growing steadily.
In the U.S. alone, the number of digital nomads surged almost 50% in 2020 to 11 million, as the coronavirus pandemic amplified and accelerated trends towards remote and flexible work.
One of the sessions of the conference will feature Ukrainian travel blogger and Youtuber Orest Zub, who will tell the audience "how I visited 126 countries while working from my laptop".
A member of the organizing team, Zub told 150sec the summit is "one of the best opportunities for so-called 'wannabe' digital nomads ready to kick start their adventure around the world while building online businesses and working remotely."
Attendees will also have an opportunity to learn how Pantelis Zirinis automized his restaurant business in London so that he can run it remotely from a sailboat.
Other speakers include Chantal Patton from Growing Up Without Borders, travel blogger and workshop facilitator Bori Vígh, Design agency's owner Samson Vowles, Business coach Marisa Meddin, Recruiter-turned-career consultant Juliana Rabbi, travelling creative business mentor Helen Simkins, and remote job coach Jordan Carroll.
Those interested can register for free here to attend Nomad Entrepreneur Summit, which promises to help set participants on the road to "geographical and financial freedom."