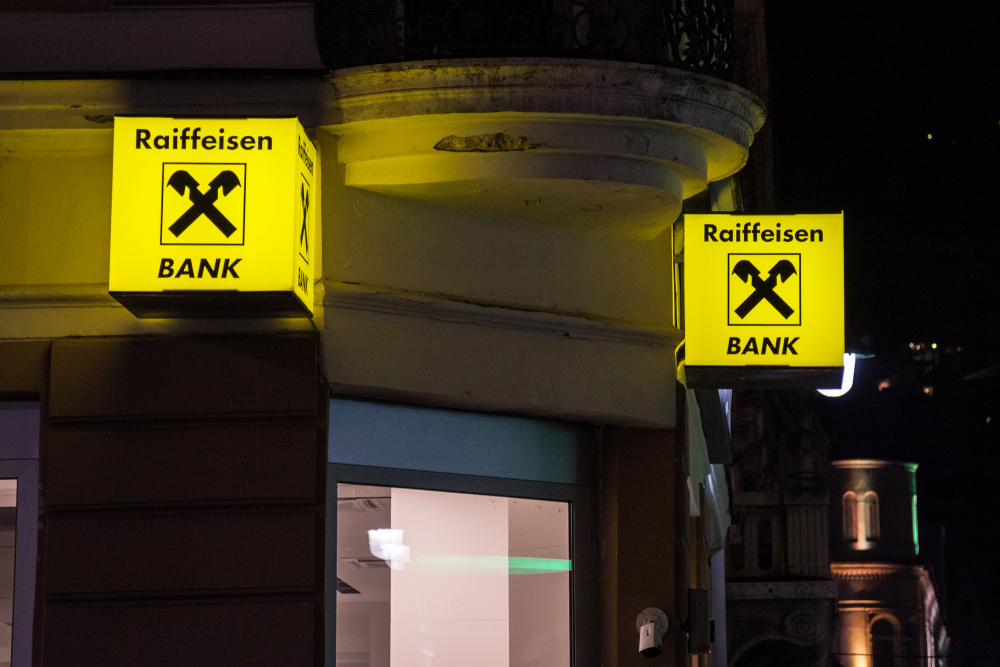 ---
Austrian bank Raiffeisen Bank International has today announced that it will be joining the Blockchain Research Institute. The group has over 55 members who work to support blockchain-related progress in the fields of finance, retail, technology and media, to name just a few, and serves to signify a huge step forward for blockchain integration within everyday use.
Raiffeisen's scope as a major player in the banking sphere of central Europe also reveals the importance of this recent development. The financial organisation has over 16.5 million customers and 2,400 financial outlets primarily within CEE.
Originally the brainchild associated with the realm of cryptocurrencies such as Bitcoin and Ethereum, the concept of blockchain is detailed as a recording of data, processes and transactions spread across a group of computers (known collectively as a ledger). Any agreement within the ledger then has to be updated by all the parties for it to become authorised, at which point this adds a block to the chain of agreements that cannot be erased. The idea behind this method essentially withdraws the need for a middle-party to regulate such agreements, for instance, a government regulator, because an autonomous authority is built into the collective agreement of all parties requiring to be involved with each step.
It has since become a topic of interest in a wider scope than cryptocurrencies through its potential as a new and secure method of storing data. Though still possessing some setbacks, its appeal as a novel technology with great potential has made it a widely discussed topic within the tech industry.
According to Raiffeisen's press release, the company has chosen to take this route in the hope of improving trade finance, capital markets, security services and identity management across their platforms. The website recognises 'Blockchain (as) a team sport, where it takes numerous qualified players to be successful in the field' and highlights the technology's potential to include and benefit from wider groups of users. According to the Blockchain Research Institute website, launched in just 2017 they now have over 70 projects currently in progress in the development of blockchain technology in various fields. They highlight that 'trust and collective self-interest, hard-coded into this new native digital medium for value, ensures the safety, security and reliability of commerce online', and ultimately displays the absolute potential behind what the collective and their members could achieve.