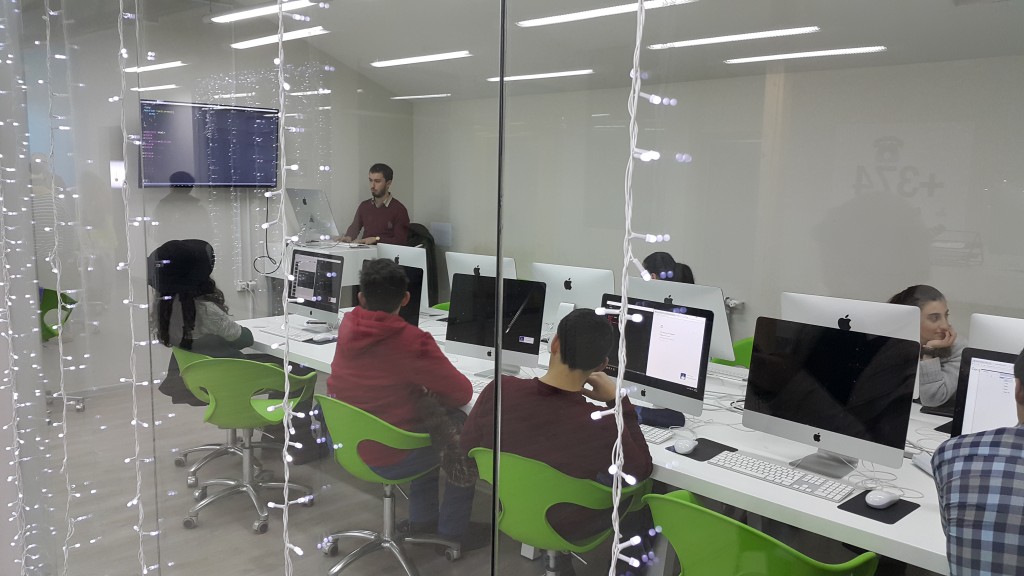 ---
The race after digital talents has already begun in most developed countries where programmers, coders, designers are one of the most wanted employees on the market. Armenia, post-soviet country populated by 3 million people has developed one of the best models of digital education for young students.
Tumo Center for Creative Technologies is bringing the digital environment to students aged 12-18, providing them with a complex learning program as well as advanced equipment, which they would not be able to access on their own. For example, students taking photography lessons are using cameras from Tumo, not to mention fast computers available for each student at Tumo centres.
Tumo has been founded by Armenian-American couple Sam Simonian and his wife Sylva running the Simonian Foundation which fully funds the project with the support of global and local sponsors. Tumo operates as an evening activity for students and it's said to not to compete with school but supplement it. Students are coming in the evening during organized time slots. First Tumo centre has been open in August 2011.
Teenagers have an opportunity to gain knowledge and skills in 4 main focus areas: animation, game development, web development, and digital media. In a two-year cycle, they are exposed to all of those areas completing projects and focusing with time on six out of ten skills, including computer programming, 3D modelling, 2D graphics, drawing, music, writing, online literacy and communication.
All courses are run by experienced learning coaches, not teachers, very often members of Armenian diaspora who come to the country and in this way want to contribute to its development.
Tumo has 4 centres right now in Armenia – Yerevan, Dilijan, Gyumri and one in Stepanakert in the Republic of Nagorno-Karabakh. There are now 10 000 active students in all 4 centres and 14 000 alumni. Some of them already succeeded as entrepreneurs or talented specialists entering job market.