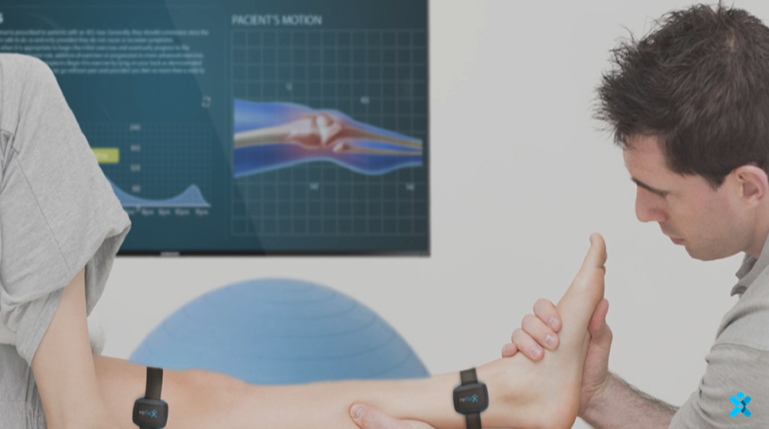 ---
ReFlex is a Bucharest-based mobile app that helps patients to be healthier by finishing their recovery routine, physiotherapist to better monetize by spending less time per patient and insurers to save money by decreasing the surgery needs.
According to Camil Moldoveanu, CEO of ReFlex, 70% of the patients don't finish their physiotherapy recovery, 50% of them will get injured again in 2-3 years and half of them will have to do surgery. The patient starts the recovery program in the clinic but after one month, when the pain is gone and the mobility is back, they are just 30% recovered. The patients want to do the exercises at home and that's when the problems start.
The startup that just recently went through MVP Academy – Romanian Accelerator and has finished the technology-movement detection algorithm, the hardware and the mobile app prototype. The solution comprises a set of smart sensors which analyzes the patient's moves, a mobile app that gives feedback on the exercises performed, a medical platform which connects patients with doctors to monitor the progress and a content platform which provides patients videos to see their scheduled exercises.
In an increasingly competitive market, ReFlex competitors are Dorsavi, Shimmersensing, Mira Rehab and Gait up but the market seems to be big enough for many players.
Our technology is cheap enough to be distributed to the broader market and does not address only top-level sport teams and universities. We can reach with ReFlex over 200.000 physiotherapy clinics in Europe and US, with a total addressable market value of over $10bln. And this market will grow in the next years. says CEO Camil Moldoveanu
The costs are $500 as one-time purchase for the bands and $10/ patient / monthly subscription for the mobile app, content and medical platform.
[easy-tweet tweet="#Romanian #Startup #ReFlex Is Using #Tech To Improve #Physiotherapy" user="150sec" hashtags="CEEmakers" url="http://goo.gl/Z2njW5″]
The business run by Camil Moldoveanu and Andrei Kluger is funded by amb Holding from Vienna. They have successfully managed to enroll two clinics in order to pilot de program and have secured a seed investment round at an evaluation of approximately $1 million. Now they are looking for more clinics to enroll in the program and for physiotherapy medical advisors to work with.