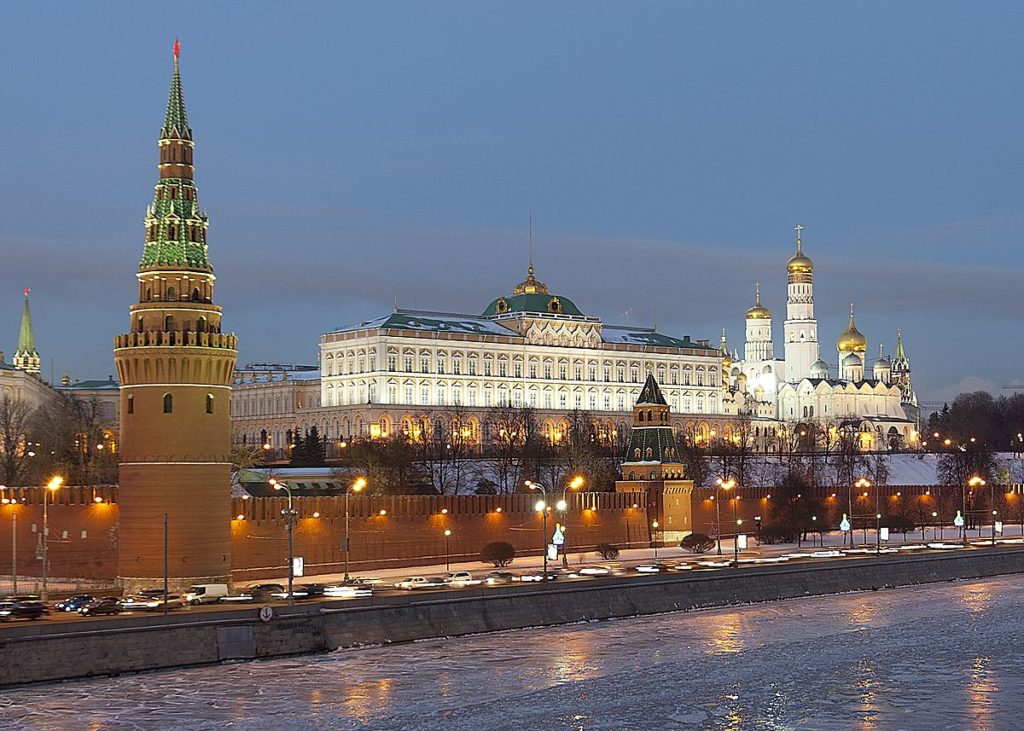 Cryptocurrency & Blockchain Technology
---
Russia's ruling party, United Russia, has launched a site for preliminary voting in the country's 'primaries', with the ability to vote electronically using blockchain technology.
According to Russia's Tass news agency, Vladimir Putin's United Russia has updated its site to facilitate voting access to citizens who have acquired the appropriate authorization via the public services portal.
The party's head of IT projects, Vyacheslav Sateev commented on the development:
"We have updated the pre-voting website, introducing a function in it that allows electronic voting for party candidates, and today we officially launch the resource."
Sateev added that candidates can now update their own personal pages on the website, with news video and photos.  Such personal accounts are now integrated with all the major social media platforms.
The function of the primaries is to facilitate United Russia in nominating party candidates for general elections.  Therefore, decisions made at that stage are not legally binding as they would be in a general election scenario.  To that point, in the past there have been many candidates who contested Russian general elections without standing in their partys primaries.
The main objective in making the change is to bring about improved transparency in the party's electoral process.  "The main principal is to make the elections transparent, eliminating all intermediate links in the electoral process", stated Sateev.  He maintains that the use of blockchain technology in this instance excludes any possibility of changing the voting rules.
In a separate development, Russia will introduce an online voting system for the election of deputies to Moscow's city council in an experimental trial to begin with.  Electronic voting will be confined to one district initially.
Russia has been preparing for the use of blockchain in voting for a number of years.   In 2016, the National Settlement Depository – Russia's central securities depository – tested a voting system based on distributed ledger technology.
In December 2017, Moscow's government announced a pilot project to migrate its 'Active Citizen' voting system to the blockchain.  The 'Active Citizen' platform facilitates citizens in influencing policy decisions in relation to the management of the Russian capital.  The blockchain platform which was established was based on the Ethereum blockchain.
Last December, the southern Russian region of Saratov Oblast held a blockchain-based election involving thousands of participants.  Russian cybersecurity company, Kaspersky Labs, developed the Polys online voting system – based on the Ethereum blockchain – to facilitate the election.
There are a number of benefits to blockchain-based voting systems.  Transparency is a characteristic of any blockchain-based system and this is equally the case in this instance.  Politicians or other bad actors cannot change election results in such a system after the fact as the blockchain provides an immutable record.  Additionally, the potential for voter intimidation should be reduced as citizens are enabled to vote from home rather than a polling station where coercion is more likely to occur.
Russia is making progress in terms of developing its stance on cryptocurrency and blockchain, whilst also moving in some instances to active application of the technology.  Recently, Russian president, Vladimir Putin, set a deadline of July 1 for the enactment of cryptocurrency and blockchain regulations.
The country's railway network are utilizing blockchain to track users of discounted travel on its train system, with plans to approve cryptocurrency ticketing once regulations have been established.  It emerged last month that Russia is also in the process of launching an oil-backed cryptocurrency as a means of international trade settlement.