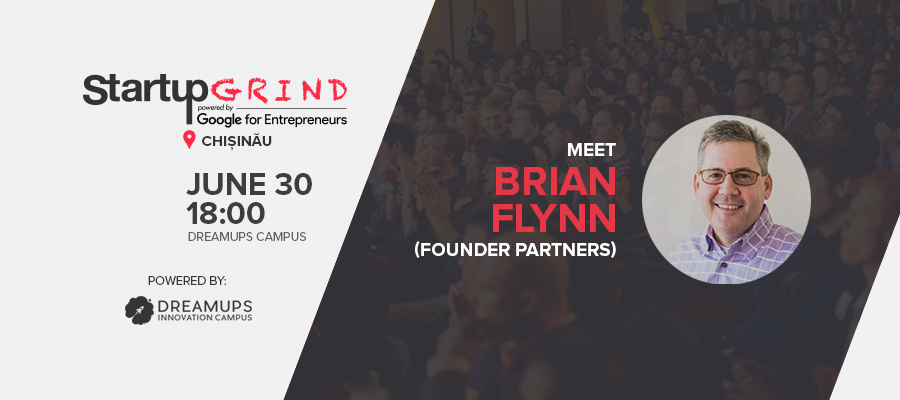 ---
In Moldova, step by step the community of start-ups and entrepreneurs is getting bigger, stronger and much more open to get involved more actively in offline communities that have the required power to connect and to engage aspiring founders. A relevant example which prove that argument is the launch of Startup Grind in Chisinau.
Startup Grind is an exciting opportunity for Moldova's entrepreneurs community that was launched this year in Chisinau and brought in Moldova by Dreamups. At the first event, the local community of entrepreneurs, innovators, founders and young start-upers did have the chance to meet Marcos Polanco, an amazing software engineer from San Francisco. The launching of Startup Grind in Chisinau has lead Moldova closer to Google for Entrepreneurs communities.
The next Startup Grind event in Chisinau will be held at the end of the June. The speaker that will inspire the attendees will be Brian Flynn, a private investor and serial entrepreneur from Silicon Valley. Some of his companies include AdMovate (sold to Yahoo!), Qpod (sold to Groupon) and others.
More than that, he was Head of Corporate Development at Macromedia, where he was able to manage strategy, investments, acquisitions and facilitated the sale of the company to Adobe for $3.9 billion.
If you are interested to join this event, you are more than welcome to learn from the best. Take a look at the agenda, for more details click here.