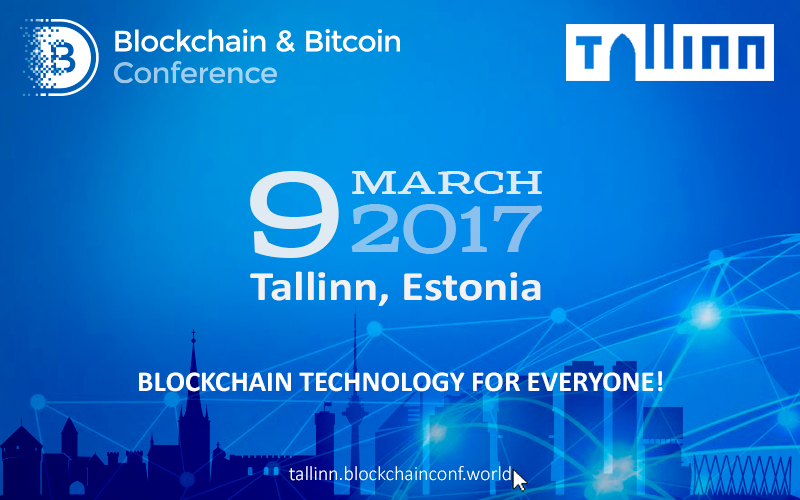 ---
Blockchain format has appeared together with bitcoin popularization and has been used for the first time for this cryptocurrency. A few years later we are trying to learn how to utilise its potential in business and management. Blockchain and bitcoin experts will meet in Tallinn this March at Blockchain & Bitcoin Conference.
Participants will have an opportunity to meet IBM and Bitcoin Foundation managers as well as e-Residency and e-Auction projects representatives with Kaspar Korjus, Managing Director of the world's first international identification platform, Karolina Marzantowicz, IBM leading engineer (Poland), Jon Matonis, researcher of electronic currency and founder of Bitcoin Foundation, and Lasha Antadze, developer of blockchain-based electronic auctions on public property lease and sale, amond the speakers.
The main focus of the conference will be government control projects (Govtech) and possible blockchain applications for public services. Guests will also discuss private and open blockchains for banking management, exchange trade, logistics, retail and social sector.
The event will be also an opportunity for companies to present their software and equipment for bitcoin industry.
Becoming interested in blockchain in 2015, we haven't even supposed how comprehensive it would be in a year. After conferences in Moscow, Kiev and Prague, we have found a lot of partners and permanent speakers. Many of them will come with us in Tallinn. – said Pavel Likhomanov, event curator.
As media partners of the event we have a special discount for tickets for everyone who will post this article on Facebook or Twitter with a hashtag "#CEEmakers".