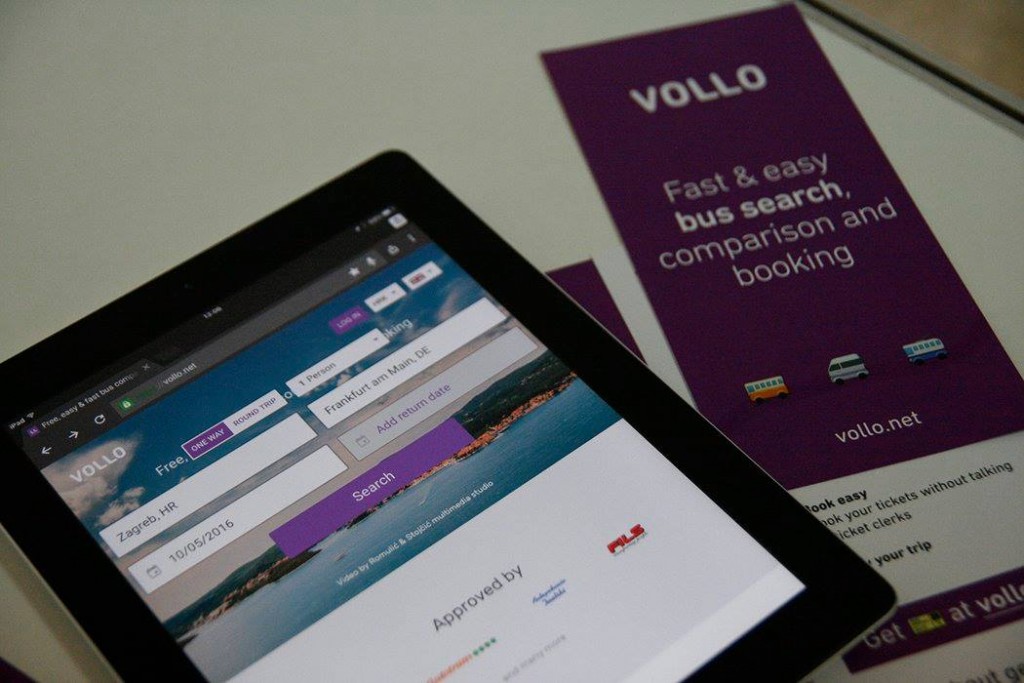 ---
In Croatia, a country visited by more than 15 million tourists annually, passenger transportation is carried mainly by bus operators. Croatian startup Vollo aims to make this mean of travel easy and hustle free.
The Vollo platform enables users to search and compare timetables of bus operators to provide them with transparent and useful information about the cheapest, fastest and most comfortable routes to their destination.
Besides the possibility of purchasing tickets online and mobile, this service provides travelers with information like carriers special features such as availability of the Wi-fi or AC, possible additional costs such as luggage fee, or available discounts.
They see an opportunity within the transportation problem in the region, since there is only less than 10 percent of tickets purchased online in CEE while external trends show an increase of 50 percent in this sector!  Vollo started with Croatia as home market and coach operators as a primary service where they managed to gather more than 85% of companies into the system, including leading carriers on the market even before the website went live.
Although Vollo is currently primarily booking site for coach travel, Vollo's CEO Marko Jukic has a broader vision, with the aim to integrate coach, train, ferry and flight companies into one place, making Vollo one stop solution for traveling from A to B. He adds that the biggest advantage in the development of the project is serving new generations in CEE value experiences rather than material goods.
We've tested the system and seems to be working well for the Balkan region but it needs to integrate more providers to cover the whole CEE region.
[easy-tweet tweet="Summer search tool for #digitalnomads looking for transport in Balkans from @vollotravel" user="150sec" hashtags="CEEmakers" url="http://goo.gl/3cExDu"]