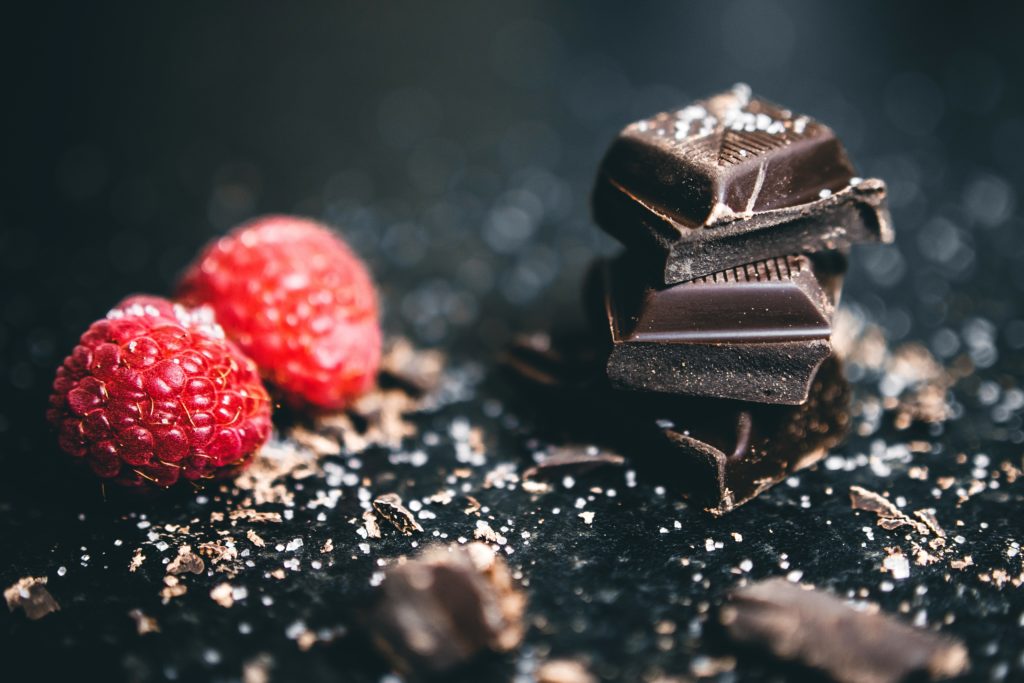 Startups
---
Ukrainian startup Flasty strives to be the 'icing on the cake' and just presented to the CES 2019 conference in Las Vegas its chocolate 3D printer CHOCOLA3D. Will 3D-printing snacks and dishes at home be the next trend to beat European winter?
At around 1800 USD, Flasty's food printers may still be only for the most die-hard chocolate addicts – or restaurants with a taste for innovation. Furthermore, CHOCOLA3D is already used by Russian company Chocolama to offer customized logos and designs made from chocolate.  
And according to the startup, the machines can print everything from sweet snacks to savory dishes such as hummus or pasta. With Kiev being buried by about 80 days of snow each year, Ukrainians can be expected to have ample time to play around with home-cooked – or home-printed – winter dishes.
Print your own restaurant?
 3D printed food is spreading among startups and culinary trendsetters all across the European continent. An early pioneer, Amsterdam-based Food Inc has maximized the 3D dining experience by starting to print almost everything in its restaurants – from the chairs you sit on to the pasta on your plate. The pop-up restaurants have already created a culinary buzz among British and Dutch diners, and will soon embark on a "world tour" around the globe.
But can high-tech 3D printers really convince culinary critics? While it may be easy to accept that silicone has become the prime ingredient to our smart devices, consumers tend to be more conservative on what comes on dinner plates. However, many of the solutions emphasize that the technology can be used to make healthy meals prepared by fresh ingredients.
"3D food printing isn't really that crazy", explains Lynette Kucsma, food entrepreneur and co-founder of Barcelona startup Natural Machines in an interview. "What it's really designed to do is to make fresh versions of the packaged foods you buy in the supermarket."
Indeed, less 'industrially processed' and more sustainable forms of meat may become one main trend in the community of 3D printers. For example, startup NovaMeat has just made headlines with  "bio-hacking" vegetable proteins to mimic the taste and texture of beef steaks or chicken breasts – the 'haute cuisine' of meat imitation and far more difficult than a simple burger patty, celebrates the vegan community the innovation.
Ukraine's startups don't leave you hungry for innovation
With only a handful of Michelin-stars restaurants, the vast majority of Eastern Europe has traditionally been somewhat excluded of the elitist gastronomical scene of the rest of the continent. Yet disruptive startup innovations such as CHOCOLA3D may shake up the industry's dynamics.
Flasty was not the only Ukrainian startup to test its innovations with the more than 180,000 visitors at this year's conference of CES 2019, the "world's gathering place" for all things consumer technologies. It was joined by 9 peers that gave a glimpse of how smart technology may transform your lifestyle, made in Ukraine. The featured startups let visitors take their phone to change the design of a (smart) backpack, the colour of (smart) earings, or remotely feed and play with their cat.
And for those who have never tried Ukrainian specialities such as Borscht soup or Holubtsi, stuffed cabbage, 3D printing made possible by startups might soon be a way to explore much more of what Eastern European culture has to offer.