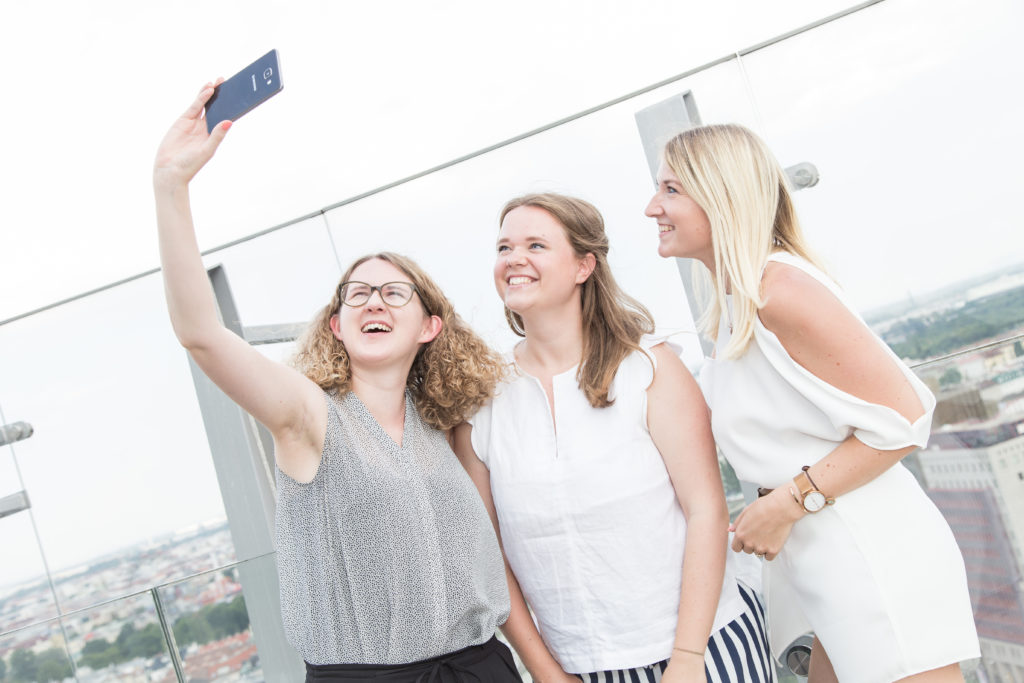 ---
There are so many women who are committed and ambitious, who want to be entrepreneurs but still haven't found the right environment to start their new ventures. Our ecosystem was looking for an expression of the positive power of women supporting women and now Female Founders, the Initiative for female entrepreneurship have launched Grow F, an accelerator for gender-balanced and all-female founding teams.
It is not always hard be successful at work, balance family and career, with the right partner.
The program is created by Lisa Fassl, Tanja Sternbauer and Nina Wöss to support founders on their journey towards the market- or investment-readiness with coaching, workshops, pitch opportunities & investors matchmaking. Giving access to the awesome Female Founders community and corporate partners.
"We want to eliminate entry barriers and create an offer that shows female founders: you are welcome, there is a community which understands and supports you. Studies also prove that diverse teams are more successful and innovative and that women make valuable contributions to a startup's success," says Lena Hödl, program manager of Grow F.
Startups that get accepted into the 3-month program benefit from various tailor-made services. Each startup is paired with a dedicated mentor, who is either a successful founder or a leading industry expert that will act as a guide and supporter of the founding team throughout the entire program. The schedule contains valuable input sessions on relevant topics, starting from "hiring" over "internationalization" to "pitch preparation" and much more. But also personal development is a core factor throughout the program.
"Women often do not feel secure enough in areas such as negotiation or presentation techniques, Grow F soft skill masterclasses will help founders grow on a personal level." Tanja Sternbauer, co-founder of Female Founders.
Zero Equity and no relocation is required
They accelerate a maximum of ten ventures per batch and run two batches a year. You don't have to move to Austria but there will be three on-site working sessions in Vienna, other sessions of the programme can be completed from abroad.
The application phase for Grow F is open until the end of January.
All information and application: http://www.femalefounders.global/accelerator