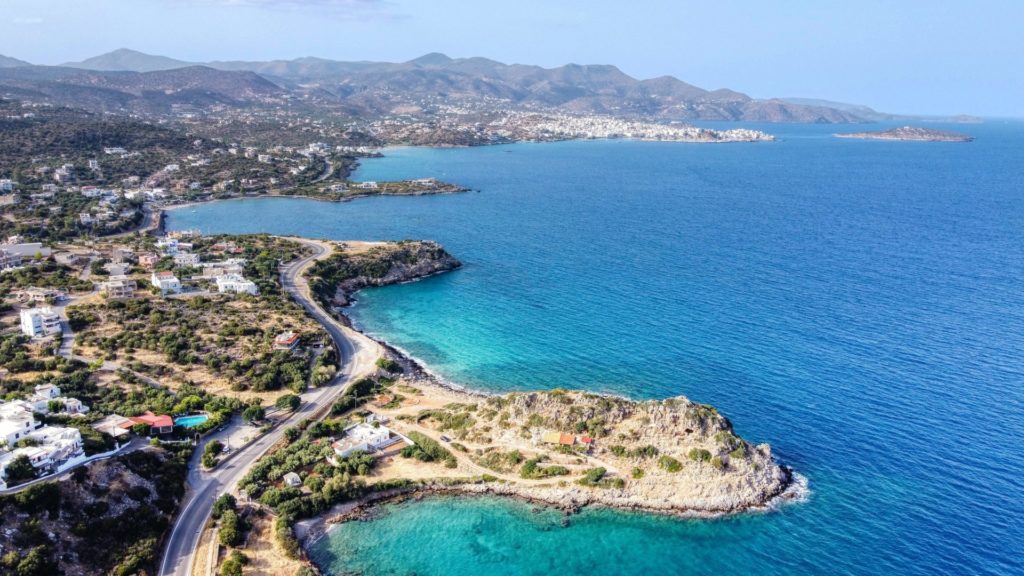 Founders
---
"The mystery of Crete runs deep. Whoever sets foot on this island senses a mysterious force coursing warmly and beneficently through their veins, sensing their soul beginning to grow," wrote Nikos Kazantzakis, Crete's most celebrated author, in Report to Greco.
The world is almost unrecognizable since the days when those lines were penned, but what remains unchanged is the allure of the Greek island dominated by white mountains rising out of the Mediterranean Sea and renowned for its pristine beaches, exquisite cuisine, and historical riches.
Drawing on this immense charm, a group of entrepreneurs have come together to offer location-independent professionals a delightful blend of co-working, co-living, upskilling, personal wellbeing, and leisure.
"We want to turn Crete into a remote work and upskilling hub for digital nomads and company teams," George Fintikakis, the creator of WorknParadise, told 150sec.
The guests will be able to choose to stay in villas or private accommodations and experience a "paradise" setting on a daily basis, he said, adding that they take care of every step of the process, including planning, logistics, and organizing events.
The initiative targets not only individuals but also company teams who work remotely and are looking for customized retreats that allow for planning sessions, strategic meetings, workshops, and team building activities.
Skill improvement
George believes what sets the community-focused WorknParadise apart from the pack is the unique, value-adding partnerships it has with service providers who can help improve the professional and personal lives of visitors.

The idea is to provide a platform where guests can acquire new knowledge and skills in a variety of fields, including marketing, product management, e-commerce, project management, digital marketing, SEO, brand strategy, UI/UX, coding, artificial intelligence, and big data.
Round-table talks are also organized on a regular basis to discuss topics such as the future of work, digitalization, automation, and emerging technologies.
The training aspect of the project was conceived following the surge in need for reskilling and upskilling the workforce thanks to the waves of digital transformation triggered by the coronavirus pandemic.
By 2025, automation and a new division of labor between humans and machines is expected to disrupt 85 million jobs worldwide in businesses across a broad spectrum of industries and economies while creating 97 million new jobs. And it is forecast that more than 100 million workers will need to find a different occupation by 2030.
Through its collaboration with Big Blue Data Academy, WorknParadise offers a complete package of boot camps to professionals and graduates who want to change careers to or start working in data science.
"We also help startups and larger corporations build AI teams via tailor-made corporate training programs and consulting. We upskill professionals and teams so they can work together with other software teams and build data products or added-value services and gain a competitive advantage," Dimitris Mousadakos, co-founder and managing director at Big Blue Data Academy, said in comments to 150sec.
Outdoor activities
Another distinctive element of WorknParadise is its special focus on work-life balance and physical and mental wellbeing of its community members.
With the help of Sweat Vacay as one of its partners, the initiative has infused outdoor workouts with local flavor to create a memorable experience for guests, who are promised a getaway of complete relaxation where they can "listen to the birds and the water with zen garden yoga flows".
"The retreat packages we create on the islands of Mykonos and Crete are not just about work and wellness. A big part of the experience is about culture, history, and a bit of indulgence. I've had so much fun meeting locals, artists and artisans, ship captains, tour guides, restaurateurs and chefs, farmers and more," Lauren Demarest, co-founder and CEO of Sweat Vacay, told 150sec.
She explained that the funtivities they organize range from wine tastings and biking tours to sailing to the ancient island of Delos to see the ruins. "It's all about one good idea supporting another and making memories for everyone involved along the journey."
"The local government in Chania is supportive of working visitors, with a new, young, progressive mayor's ambitious plans to engage the city in welcoming visitors and making life easier for digital nomads," says the team behind WorknParadise, inviting adventure-seeking professionals to experience Crete along with like-minded people who are forgoing traditional offices and instead choosing to work while they traverse the globe.