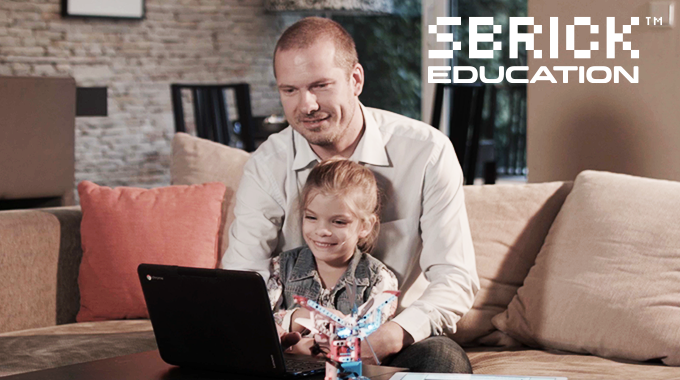 ---
Apple is the biggest tech company in the world, and LEGO is the world's #1 toy company. Until now the two weren't compatible, but SBrick Plus changes that and allows people to build and program their models with Apple Swift Playgrounds.
The first product they have built was the SBrick, a remote control solution for LEGO builders that they launched in 2014 on Kickstarter and collected 100.000 Eur. Since then they've continued to develop the SBrick and are proud that they have more than 20k satisfied SBrick users worldwide.
Now it is this time for SBrick Plus, their latest product.  While on the outside the two look identical, a lot of development has gone into the SBrick Plus. It  now accepts sensors (from the WeDo 1.0 range). For builders and hardcore gamers, this means that they can now put sensors (proximity, tilt) into their models. They've handed out the SBrick Plus to several of the best-known builders, and they've already created some amazing things with the SBrick Plus.
SBrick Plus can also be programmed using the SBrick app, but it also breaks new grounds since you can also program it with Apple Swift Playgrounds, Scratch and Javascript. It's great if you just want to play with it, but it's education component makes it an amazing product for the classroom.
For example, you can have a puzzle that needs to be solved: writing code that will enable a robot to find its way out of a maze. The same exercise can be solved using Scratch, Javascript or Apple Swift. For a student, this means that as they become better in programming and move on to more complex programming languages, they will understand with ease what to do and what result can be obtained while for teachers, this means continuity in the classroom.
[easy-tweet tweet="#Remote controlling of #LEGO redefined by #Hungarian #startup @smart_brick" user="150sec" hashtags="tech" url="https://goo.gl/ZmDSc7″]
To get to this point, they've teamed up with Cambridge University to produce lessons and activities that parents can do with their child, where both can learn together. Since most parents don't have a  programming background, SBrick's team spent extra time on making sure that these lessons are really easy to follow and fun to do.
If you want to learn more about what they've created and where are they going with SBrick, check out their Kickstarter campaign or take a look at their website!