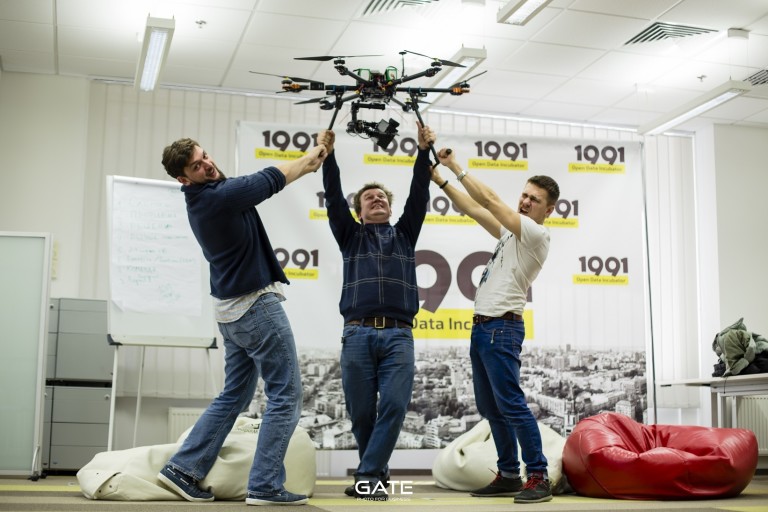 ---
With roughly 42 million hectares of farmland, agriculture fuels the Ukrainian economy, accounting for a 17%-20% share of the country's GDP. More than 30% of total exports are agricultural. The second industry which is driving the country is IT.
Despite this strong position, there is also agreement that Ukraine still has plenty of underexploited agricultural potential. A chronic lack of modern harvesting equipment and technologies remains one of the main obstacles to increasing grain output and quality.
At the moment there is a rise of the interests to AgTech startups to combine the two biggest industries in Ukraine.
The simple solutions which will help farmers and contribute to the agro sector development is highly promoted by the newly formed community AgTech Ukraine. The main aim of the community is to create a platform for information exchange and interaction between IT and agro business as well as to inform farmers about the possibilities existing and new technologies for agriculture and beneficial results of their use in an integrated structure.
The recent success of agtech startups from Ukraine is the story of Agri Eye Startup which was founded by four Ukrainians from Odessa in February 2016: Andrew Sevryukov (CEO), Ivan Balashov (COO), Roman Kravchenko (CTO) and Alexander Krivoruchko (CFO). Startup was a participant of three-month incubation program of 1991 Open Data Incubator and is now at Top 10 startups in Ukraine in 2016 according to UVCA. In May, 2016 Agri Eye raised the first investment of 150 000 USD from EasyPay Group companies.
[easy-tweet tweet="#AgTech sector is boosting in #Ukraine. Agri Eye received first round #investment #startups" user="150sec" hashtags="CEEmakers" url="http://goo.gl/uONfzl"]
The mission of Agri Eye is to provide remote sensing technology  and automation system to every farmer. Agri Eye combines a high-performance multispectral camera carried by a drone and online mapping service. The project is a complete technology solution, which includes
system for collecting and monitoring data on sown areas,
navigation system for quality control of agricultural machinery,
cloud-based analytical system for the collection, storage and intelligent data processing algorithms based on Machine Learning and Intelligent Prediction.
"By combining technologies of chemical analysis, remote sensing and mapping we created an affordable solution (less than $2 per hectare) able to save up to 30% of land farming costs", said Andrey Sevryukov, the CEO of Agri Eye in the interview to Goal Europe.
Agri Eye plans to take a 20% market share of smart solutions for the agricultural sector for three years.