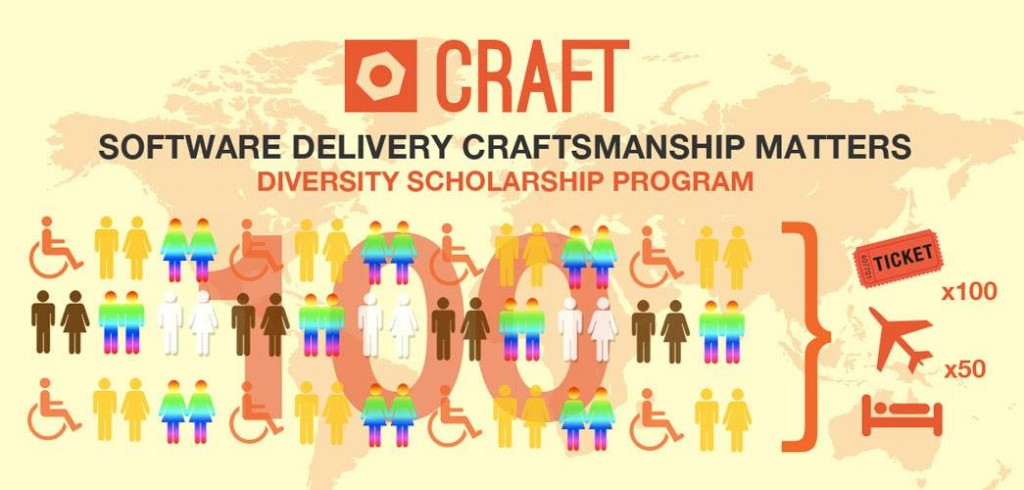 ---
Craft Conference organizers Ustream, Prezi, and Ericsson have created the diversity scholarship program, which will give 100 underrepresented participants in the IT sector the opportunity to attend for free, with some receiving flight tickets and accommodation, too. The deadline to apply is March 10, 2016.
"The world of programmers includes an unreasonably low percentage of people belonging to any minority groups, while diversity is extremely important in this profession too. said Gergely Hodicska,  head of Development at Ustream, the main organizer of the conference.
Craft, one of the region's largest technology conferences, will host it's greatest number of participants this year, as 1700 engineers will participate from more than 40 countries which takes place between April 26th and April 29th.
They are encouraging 100 participants from underrepresented backgrounds (such as women, people with disabilities, people of color, the elderly, low-income) to apply so that they can have a unique chance that would otherwise not be possible.
"People with different views give different answers to problems. For us, it is very important to have this diversity at Craft, to inspire as many people as possible" said Gergely
Of those that are selected to be eligible within each group, half will receive support from the organizers for their travel costs as well. This means that they will receive flight tickets and accommodation in a value of up to $500USD. This year's diversity scholarship program is being funded from the money left over from last year's conference, and the revenues from tickets supporting diversity. These are purchased by companies which consider diversity at the workplace  to be an important issue. So far, 33 companies have bought 47 such tickets in total.
Craft 2016 will have 22 workshops, 14 meetups, and more than 90 speakers speaking on 6 stages.The biggest stars at this year's conference include: Dan North, Adrian Cockcroft, Martin Fowler, Marty Cagan, Gojko Adzic, Michael Feathers, and Mary Poppendieck.