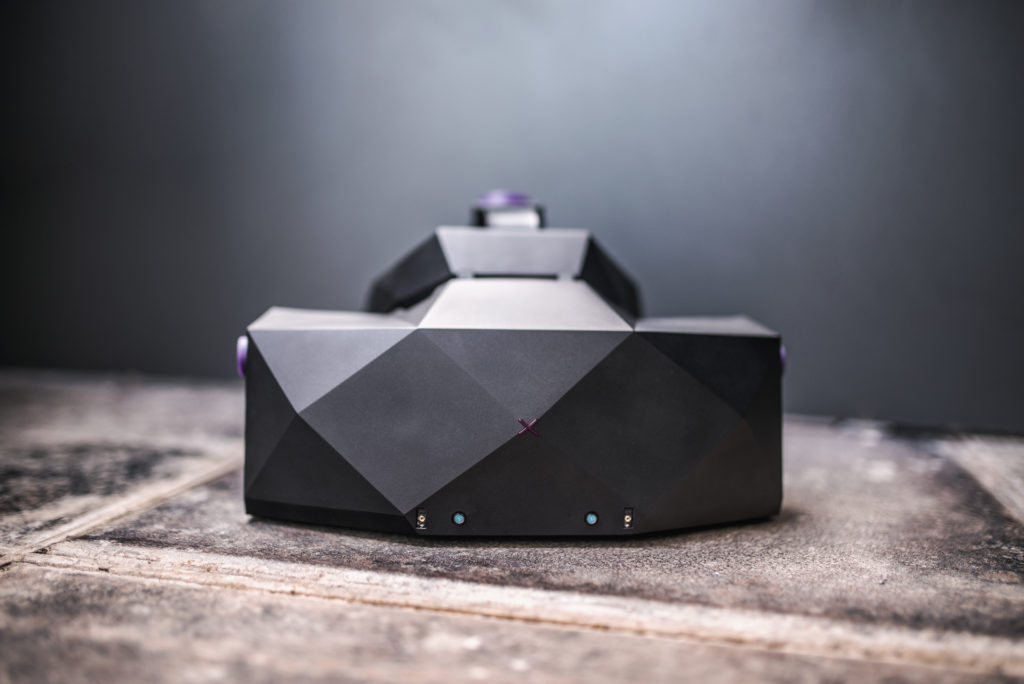 ---
The world of virtual reality (VR) is a competitive field to enter into. VR headsets can take you into another world and are so far dominated by brands such as PlayStation, HTC and Samsung, setting users back a small fortune for the ultimate gaming experiences and real-life imaging.
Despite stiff competition however, a Czech VR company has recently launched a professional VR headset that has been pitted against the likes of the VR giants.
At the end of last month, a Prague-based tech company called VRgineers announced the launch of the XTAL VR headset which is geared at professional designers and is pioneered with field-of-view image quality and specifications that make the technology perfect for creating and training. The company was co-founded by Marek Polcak (CEO), Vaclav Bittner and Martin Holecko in just 2017 before breaking onto the scene with a product that is identified as the world's most accurate VR headset.
What's more, the headset was introduced with a breakthrough technology known as AutoEye which, is the first of its kind in the industry, and means that users can align their eyes specifically with the headset view – adding optimum virtual viewing. An added leap motion sensor is a further addition that pits the technology out amongst the rest which gives users the ability to use 180×180º hand-tracking, which in short, means using your own hands in the virtual images.
CEO of VRgineers Marek Polcak recently spoke of his company's initiative. "Over the last year, we've invested hundreds of hours talking to our enterprise users across industries, gathering feedback and learning what makes VR usage in professional applications difficult," says Polcak. "Then we put all our passion into creating the next generation VR headset that addresses these issues. We firmly believe XTAL will become an indispensable component of engineering, manufacturing, designing, and training processes, and enable you to do more while saving resources, money and time."
As well as a weight reduction and streamlined design, XTAL has taken a small fund of $1.5 million and created a technology which completely outshines other enterprises. The company has also already forged a number of exciting partnerships which are set to only see the startup flourish.
"For ŠKODA AUTO engineers, it is crucial in the design revision process to display the digital model of the car in the highest true-to-life image quality possible and a corresponding field-of-view,'' suggests Leos Cerveny, Virtual Reality and Digital Factory Coordinator in ŠKODA AUTO. ''For that purpose, the VRgineers headset is the only choice on the market achieving such quality standards."
It was at last months VRX Immersive Enterprise Expo in Boston that, Forbes wrote, the Czech startup marked its position against other tech conglomerates such as Acer and Samsung. When testing the technology, the report continues to list the meticulous accuracy in details that were utterly convincing to the writer. As the world of virtual reality continues to develop, and as tech companies rally to cater for the continuing demand for accurate imaging, it seems only a matter of time before VRgineers is as common a brand name as Acer.