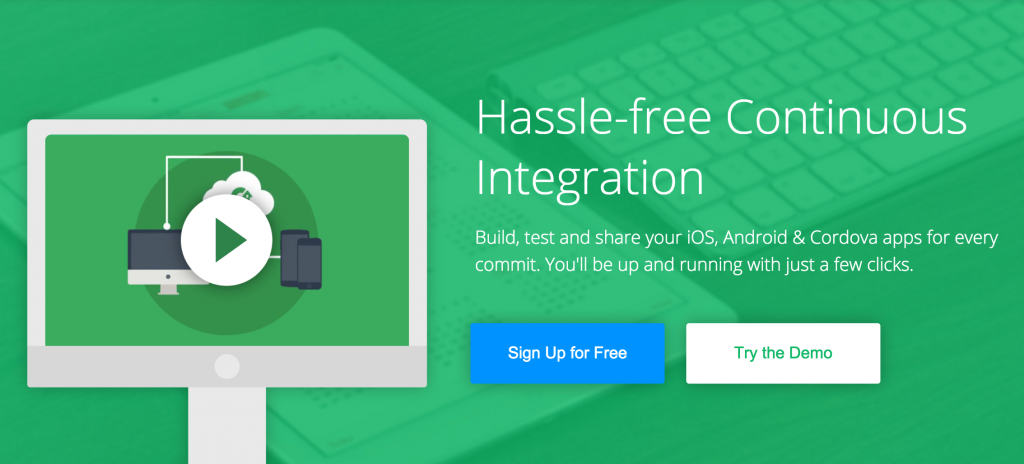 ---
Vahur Orrin interview with Triin Kask, Estonian founder, a natural born entrepreneur, tech-woman and startup activist, who has founded and participated in several startup companies.
What is your big idea for mobile app development? There are many companies like yours around the world already, what's so special about the service you offer?
We believe that it is possible to build higher quality software that's delivered to users faster. It is so exciting to live at a time when awesome emerging technologies have the potential to let us live beyond the current constraints. However, getting these new solutions into the hands of end-users is often a laborious and time-consuming process.
That is why we want to enable our users to meet the two key requirements of modern software creation: speed of development and delivery, coupled with uncompromising quality. Our first mission is to help mobile app developers to build, test and distribute their apps automatically without any human interaction.
Greenhouse CI grew out of a Tartu-based mobile app development company called Mobi Lab. When we were developing apps in Mobi Lab we often needed manual interruption in the development process. At the same time, we all understood that these kinds of processes could be automated and decided to create an in-house software platform that would help us solve this challenge.
When we had completed the Greenhouse CI product, had tested it within our team, and saw that it was helping to make our own team more productive, we realized that our product could also be rolled out to all the 6 million mobile app developers in the world. When we originally formed the company we were aware that there were several competitors who focused on continuous integration but that there was nobody who focused specifically on mobile app developers.
Who are the investors? How much money has been invested in Greenhouse CI?
We have recently closed an investment round with local business angels. These angels have invested previously in Fortumo, Mooncascade, and Insly. This seed investment will help us grow the team and develop the product in the next months; in January we were accepted to Seedcamp. This London based hub is one of the oldest incubators in Europe, which in recent years has added an active investor programme and actively contributes to the development of startups.
What does your business model look like? How will you commercialise your product?
Development teams using our services pay us a monthly subscription fee. Right now we have paying customers from each continent and more than half of them are from the US. The rest of our customers come from countries like Canada, Great Britain, Russia, Germany, Australia, Japan and Estonia. We are pleased that we already have paying customers, but there is plenty of work to do to scale the business up and to reach all the mobile app developers in the world.
What do you want to achieve during next 12 months?
The next 12 months will be a very interesting time for us. The closed investment round in December and participation in the Seedcamp program this year, will help us target and achieve the next investment round. We need this rapid growth in order to reach all the continents and all the mobile app developers in the world. We are also in the process of developing further products for big software companies, which will be ready in June. By the end of the year we would like to have revenue numbers which will prove the existing demand in the market. We have big plans with Greenhouse CI and we know that we are just in the beginning of our exciting adventure.
Article written by guest author – Vahur Orrin