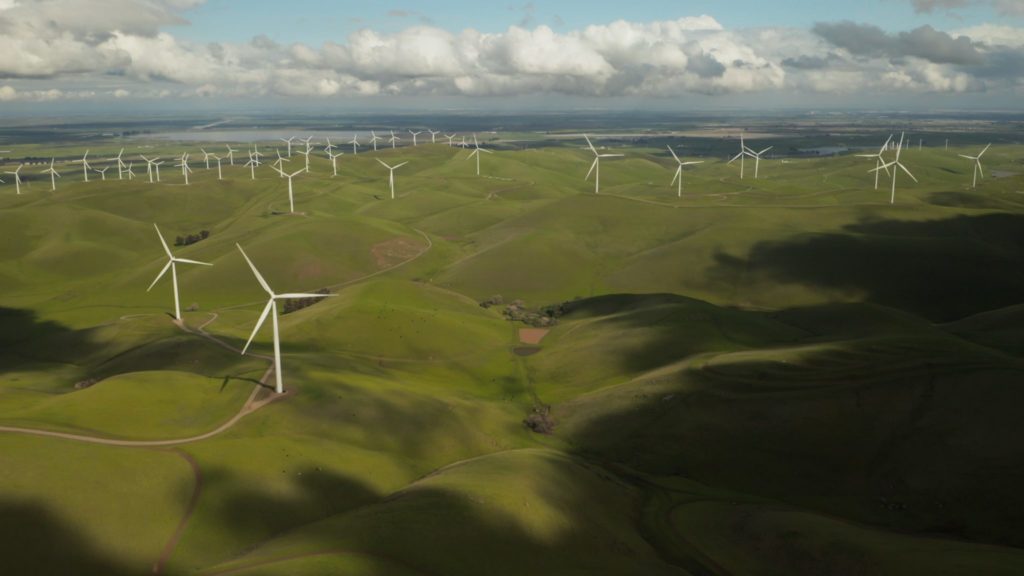 News
---
The Green Party Alliance might be considered one of the biggest victories of last week's elections, winning the largest amount of representation ever with 69 seats.
"The Green Wave has swept across Europe,'' Ska Keller, President of the Greens said in a press release. The European Green Party brings together national parties that share the same visions for Europe. ''Green parties have exceeded expectations in countries such as Germany, France, Ireland, Denmark, Finland and Austria and will play an ever more important role in shaping the political debate across Europe over the coming years. This trust given to us by voters is both a task and a responsibility to put green policies into action."
As the dust settles, the incoming class of 2019 will bring with them policy changes across the board, further underpinned by the EU's two largest voting blocs being essentially swept away.
We've already mentioned how important MEPs are to shaping policies that can influence technology and startups. But what changes does the green movement, now the fourth-largest voting bloc, demand from technology and innovation in Europe?
Increased renewable energy
According to the 2019 priorities of the Greens, ''we must go for 100% renewables, use our energy efficiently, phase out fossil energy and nuclear power while creating sustainable jobs in affected regions. To cut emissions fast enough to reach the 1.5°C-world we will push hard for a just transition towards a net-zero-emissions economy.''
Though this might be testing for countries that currently uphold coal-heavy production, increased investments into clean energy across the board are likely, if not inevitable.
NER300 is just one initiative created by the European Commission that channels up to two billion euros into low-carbon energy demonstration projects. According to the program, it provides a means to explore Carbon Capture and Storage (CCS) and renewable energy technology (RES) within the European Union.
This might mean a growth in new wind farms, which last year Europe invested over 2.6 billion euros into growing. Alongside increased renewable energy efforts, the European Greens are likely to push for focus into the EU carbon budget and carbon prices in order to make sure low-carbon initiatives get off the floor and are encouraged more widely.
Investments in Green innovation
Green politicians have also signalled for economic development to run alongside that of sustainable initiatives. For instance, Horizon 2020 is an initiative that prepares the European Union for innovation yet also places importance around sustainability and greener development. It has received over 80 billion euros of funding over a six-year period and hopes to enhance the EU's competitiveness with other pioneering 'green-focusses' nations. It is likely that such policies will receive more attention from Parliamentary Greens.
Green technology investments would be made possible through proposed Europe-wide industrial policies, and the 'greening' of industries such as manufacturing and digital technology. Acknowledging that corporations and industries will too have to play a defining part in switching to greener business, controlling the power of large corporations might open innovation avenues to startups and smaller companies.
''We call for an effective and independent EU authority to supervise the digital sector in order to control and limit the market power of big corporations,'' the group's 2019 proposal explains.
Although the proposals demand that ''industrial (de-)regulation and trade agreements must not be allowed to undermine or stand in the way of environmental and social progress,'' there is, however, little information about how such limitations would be upheld by the parliamentary group.
Changing infrastructure
Although initiatives such as InterRail exist which allows young travellers to visit different European countries via a train ticket system, criticism has been directed at Europe's rail lines which are not helped by a number of national rail strikes in Europe in recent years.
The European Greens will likely push for a transformation of transport links in Europe and hope to reduce flight use across the continent for that of faster trains and night train alternatives.
''One core Green goal is to transform the transport sector across Europe to overcome our dependency on polluting cars as quickly as possible, to stop the increasing pollution from aviation and to invest extensively in regional and cross-border railway networks,'' the group's policy explains.
This might also lead to increased flight costs and taxation of carbon-heavy transport methods as a result.
The 4th Railway Package (4RP) is an initiative enforced by the EU that allegedly aims to improve rail networks in Europe whilst also opening railways up to private buyers. With hopes this operation will be implemented from next month, according to the Economist, more competition on the continent's rail lines might just be what is needed to drive down costs and improve rail lines.
Europe's Green New Deal?
In an interview with Euractiv held in April this year, the leading representative of the European Greens, Bas Eickhout, said ''there is a strong national competence in energy policy. The next step is getting a green new deal on the European level. It means to a large extent investment in our green industry.''
The 2019 proposal outlines: ''Europe has the chance of becoming a global leader in the just transition to a carbon-neutral circular economy through a Green New Deal, overcoming the austerity paradigm and ensuring economic development that benefits all.''
Although the US parallel has faced criticism from government politicians, there is a chance that Europe might follow suit with a green new deal of their own. This is amplified by the thousands of young people marching across the globe for climate change awareness, and statistics explaining that climate effects are to be felt a lot sooner than expected.
At the moment, just 4% of EU startups are focussed on "green technology" in comparison to 5% working in fintech. Despite this, comparative rate investments in fintech are considerably higher. So a new "Green Deal" might ultimately also lead to a new wave of demand and investments among green tech startups.
''This promises good work and decent jobs, sustainability, social inclusiveness, improved crisis resilience and stability,'' the Parliamentary Greens explain in the proposals. ''We want to do that in partnership with economic actors, employees, unions and businesses in order to promote economic security.''
With the latest growth in Green-focused parties at European Parliament level, calls for a Climate and Industry Commissioner might become more vocal, as pressure mounts on countries to meet zero-emissions targets. A lot now rests on the newly elected politicians once they take their seats, to live up to the promises made to their constituents.