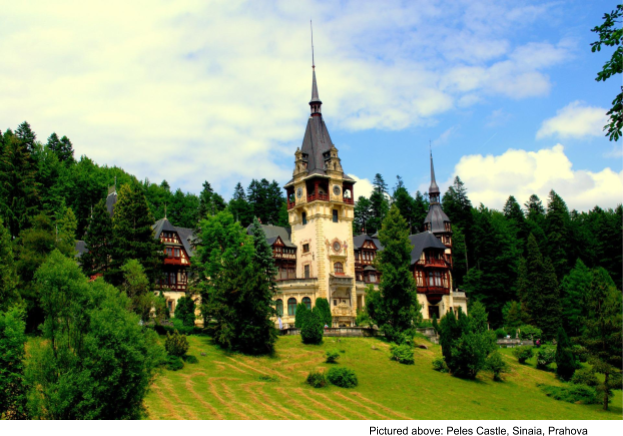 ---
This new platform analyzes all Romanian locations on Instagram and showcases the most favoured spots.
Alexander Stoica-Marcu is the founder of the ProductLead.me startup, a visual commerce and marketing company based in Romania. The most recent project of the startup comes in the form of Getout.social; an app that analyzes the best locations in Romania according to a variety of factors on Instagram.
The app ranks the locations based on five categories: the most watched locations, most popular locations, top location ratings, and most popular posts. It also gathers data from the "OMG NO IG" top mentions (those who do not have an account). It then uses these categories to rank the top 7 counties in Romania whilst also processesing information from 400 plus brands and over 3,000 influencers.
Cluj, Constanţa, Bucharest, Timişoara, Sibiu, Iaşi and Oradea were the 7 counties analyzed in the study. As well as being named in order of most popular to least popular, there were more than 500 bars, restaurants and cafes displayed within the counties.
Instagram is the 5th most popular iPhone app in Romania. Many people use it to check out recommendations, follow hashtags and keep in touch with their social circles. Users will use hashtags to post content about the places where they like to eat, drink, or spend some time with their friends. Getout.social plans to use this information to create an app that teaches locals more about the geography of their home country.
According to Maria Cutinov, Online Copywriter at ProductLead.me, Getout.social started as a simple analysis of the most popular locations in Constanta. Then, it grew to other cities.
When people plan to meet with their friends, they like to have options. The goal of Getout.social is to find these options and present it to friends and family looking to spend time together and in turn, the local businesses of those areas get an increase in sales since more people visit.
Romania is in the midst of branding itself as one of the top countries to visit in Eastern Europe and it was just in 2017, the country saw a 10.4% rise in tourism compared to the previous year. With an app like Getout.social, the best destinations can be made available to tourists with little knowledge about Romania which certainly adds to the end goal of making the country a tourist hotspot in Eastern Europe.