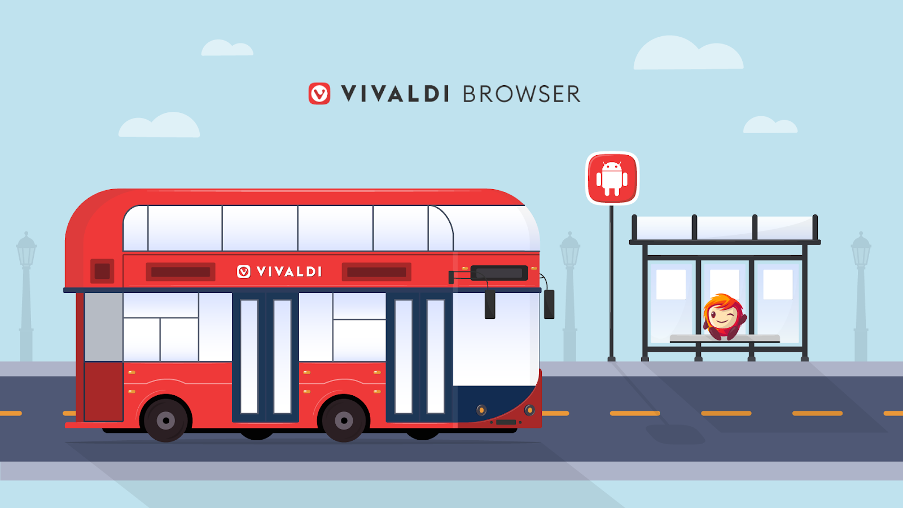 Featured
---
Vivaldi, the web browser founded in 2016 by Icelandic-Norwegian programmer Jón Von Tetzchner, has released what it calls the world's first double-decker browser tabs for mobile web browsing.
In a press release, Vivaldi said that when they launched the Two-Level Tab stacks feature on their desktop browser earlier this year, the feedback from users was extremely positive and it was "heralded as a genius way to manage lots of web pages."
Because of this, they decided to bring the unique tab organization solution to its Android browser as well to help mobile users get organized while surfing the web.
The new feature comes just in time for some. In May, Carnegie Mellon University released a study that found that 55% of people have trouble closing tabs because they're afraid they contain information that they'll need or want at some point. The study also identified 30% of people surveyed believed they had a "tab hoarding problem."
With people working remotely on all cylinders, the constant deluge of messages on Slack or Microsoft Teams, coupled with emails and a full browser window of open tabs can translate into anxiety and stress for many.
Vivaldi is looking to relieve some of that stress by providing a bit more organization for your browser — even if in your own life it's tougher to get organized. 
"All features in Vivaldi are built-in, based on your needs and feedback. So if you're already hoarding tabs on your Android, Two-Level Tab Stacks will likely make your life a whole lot easier," the communique from the company read. "You can stay organized and keep your screen tidy. Tabs inside a group will show in a second row, but they'll stay hidden when you don't need them."
Vivaldi has always ingrained in its DNA that browsers should adapt to the needs of the users, and not the other way around. Its high degree of customization sets it apart from more mainstream browser competitors.
Founder and CEO, Jon Von Tetzchner has always aimed to provide advanced tools without sacrificing performance or security on his web browsers. Furthermore, his intuitive platform promotes self-organization and collaboration across departments and projects to further enhance your web browsing experience.
In addition to the Two-Level Tab Stacks on Android mobile, Vivaldi also announced a few other updates to its browsers including:
Theme Sharing: Allows users to color and customize their browsers and share with friends.
Translate Panel with automatic translations: Powered by Lingvanex, the new Translate Panel empowers users to translate snippets of text, allowing for granular context.
Panels for Tablet browsing: Vivaldi has always been a big proponent of the best browsing experience on tablets, but with this latest update, the browser has added "Panels" to help you optimize the available screen space on tablets and Chromebooks. Now, all tablet users will have their go-to tools within easy reach in the browser's sidebar.
Vivaldi continues to provide its users with the tools to express themselves fearlessly when browsing the web, and tabs will not get in the way of their mission. Putting privacy first, closely followed by a myriad of additions to significantly benefit customization, the company is making internet browsing easier than ever.
The company is continuing to push the boundaries of what's possible for a web browser in the age of digitalization. 
Disclosure: This article features a client of an Espacio portfolio company.