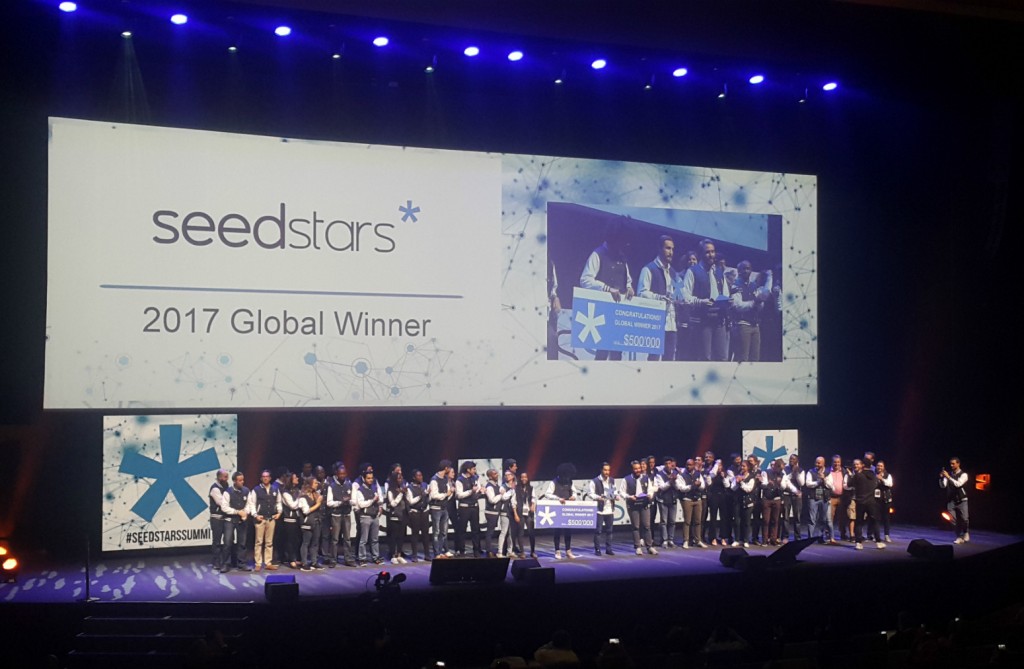 ---
Seedstars Summit gathered more than 1000 participants this year, but this is definitively not the most important number. Seedstars World team managed to get people from 70 countries and 5 continents to meet and share their ways to change lives of billions.
Here, in Europe, we are great with "the biggest" and the coolest events in tech industry EVER. Some of the startups founders say they don't even attend conferences anymore because it's a waste of time. And I am not surprised with this statement, especially when you meet the same people, in the same cities, or even worse – only in your country all the time. But there is nothing more educative for entrepreneurs than going abroad to see that there is much more to explore than we have initially thought.
When was the last time you heard or read any tech news from Philipines, Jordan, United Arab Emirates, Mexico, South Korea or Peru… Don't worry, no one is up to date with startup industry in every single country. However, Seedstars Summit is a real eye opener and helps to realize that there are way more markets than Europe and United States, way more ideas and way bigger competition.
Meeting entrepreneurs from literally all over the world brings the thought that maybe the idea you are working on is not that unique, maybe there is someone already implementing product similar to yours in a country you would never consider as your target market, maybe you need to work harder to get to know your future clients better… There are over 7 billion people living in the world and Europe together with USA makes only about 15% of global population.
An aspiration to run a global business requires something more than internet access and a good product idea. It requires humility and awareness that global doesn't mean European or America. It is a constant learning process about your potential clients and market opportunities. You will never achieve a global success in tech entrepreneurship by sitting at your desk in front of the screen. And it does not matter how fast is your internet connection is.
Emerging markets are said to have a huge investment potential for high-risk early-stage investors in the following years and their biggest advantage is that they probably know about all the competition they have in developed countries. It is us who know so little what is happening in places where visa-free travels and Schengen Area rules don't apply.
Participation in Seedstars Summit teaches that the world is way bigger than we think and this is high time to take it seriously – your country is not the center of the universe.