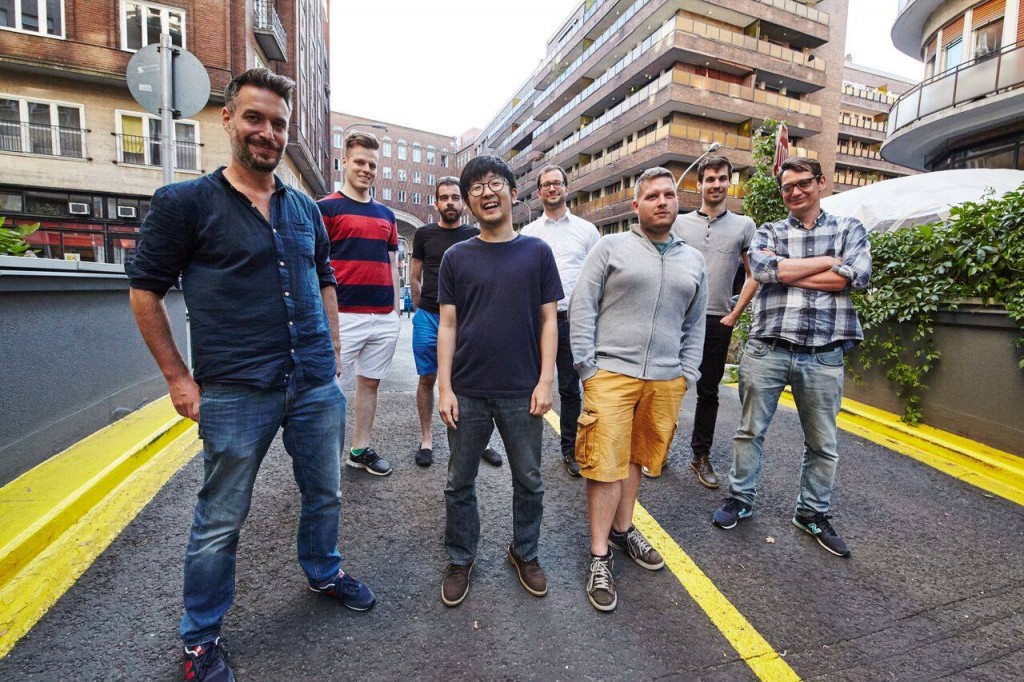 ---
Cycling has become the best alternative to public transport in crowded cities. As more people switch to two wheels, cycling accessories have become a huge market with enthusiasts spending more on useful gadgets than the bike itself.
Shoka Bell has just launched on Kickstarter and has already raised 80%,over $60K of it's goal in just a few hours! At the heart of Shoka Bell is a collective of keen cyclists who simply want to make cycling safer, easier and more fun! Shoka is built around the Cycling Lifestyle. It combines  a  navigation  system,  front  light,  security  alarm  and  bell  into  a  single  unit that  can  be  mounted  on  a  handlebar.
For  every  bike ride you can change the sound of the bell. Honk  for  a  car,  a  polite  ding  for  pedestrians, or  even  record  your  own message. Through  the  app  custom ringtones can be created and even more sounds are available to download for free. Every  time  a  Shoka  Bell  is  rung,  it's  shared  with  the  Shoka  community  and collectively  users  will  warn other  cyclists of dangerous  junctions  and difficult  routes.
Shoka  Bell  will  alert  you  to  upcoming  problem  areas with  an  easily  visible  series  of 72 LED lights on the top of the device. Shoka Bell always chooses the safest route, simply enter the destination in the companion app and Shoka Bell guides you turn by turn using clear arrow signals.
Bike security is also vital if you're a cyclist. Shoka Bell will alert you if your precious bike is moved. The clamp that is permanently attached to your bars acts as a motion sensor,  if  any  movement  is  felt  the  Shoka  Bell  will  ring  and  light  up  to  alert  you wirelessly up to 250m away.
Here's a full list of features:
Navigation – Simply connect your bell to the Shoka app, set your destination and let the top LEDs guide you
Safety and Community – Every time a Shoka Bell is rung, the data is collected and alerts riders that a difficult route or junction is ahead
Bell –  The joystick on Shoka Bell allows users to make 8 different custom sounds – e.g a loud honk for a passing car or a simple ring for a pedestrian
Security Alarm – Take your bell with you, the permanently attached clamp acts as motion sensor and alerts you if your bike is moved
Light – Adaptive light with 8 front facing LEDs so that you can be seen, but not blind anyone
[easy-tweet tweet="#Hungarian @getshoka is a #crowdfunding success on@Kickstarter" user="150sec" hashtags="CEEmakers" url="http://goo.gl/PaJ0jv"]
Daniel Falus, CEO and Founder of Shoka commented: "Cycling is a fantastic way to get around, it's eco-friendly, cheap and healthy too, but it hasn't really changed in a hundred  years.  With  Shoka  Bell  we're  taking  cycling  into  the  future,  every  cyclist should  be  able  to  navigate  safely  and  by  building  a  community  that  shares  its knowledge  Shoka  Bell  can  create  the  best  routes  for  everyone.  We  are  excited  to bring  this  to  the  Kickstarter  community  and  can't  wait  to  get  Shoka  Bar  onto everyone's handlebars.