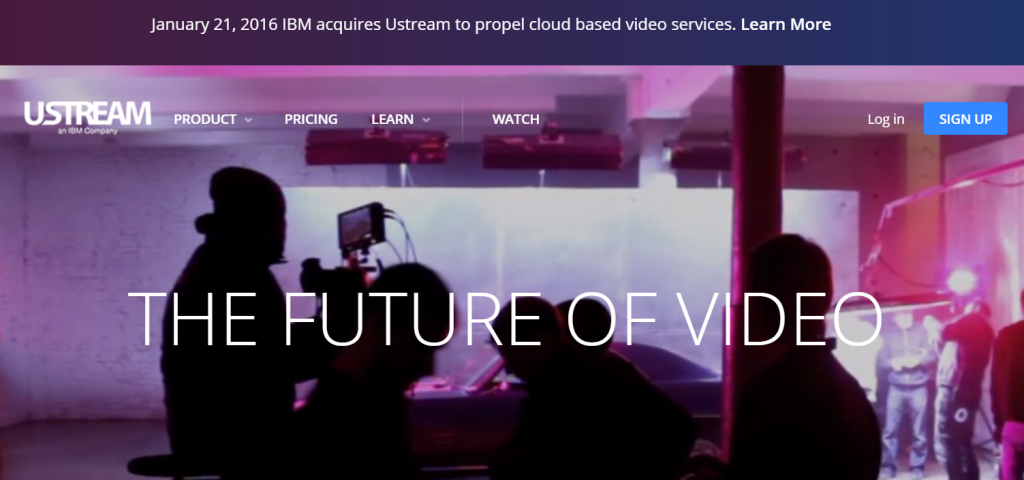 ---
IBM announced that it has acquired Ustream, a provider of cloud-based live video streaming services in a deal where financial terms were not disclosed, Fortune magazine reporting that UStream could get about $130 million in the deal. Ustream, based in the US but with a Hungarian cofounder, Gyula Feher and and develpment offices in Budapest, was one of Hungary's most successful startups that transformed into an established company.
According to IBM's press release, Ustream joins the newly-formed IBM Cloud Video Services unit that combines assets from IBM's R&D labs and strategic acquisitions. The reason that IBM decided to buy Ustream is that video has become a primary method for engaging with customers and employees through a wide range of media assets, including webcasts, conference keynotes, training & education webinars, customer care, how-to videos, and more.
At the heart of the Ustream portfolio is the open Ustream Development Platform which enables clients to create custom video apps to run video on any device and embed video into any application, securely and reliably. Clients can use the company's real-time social sentiment analytics to gauge audience reactions to the live streaming content. IBM will integrate Ustream's development platform into Bluemix to allow clients to provide distinct video services to developers.
In addition, the Ustream portfolio comprises several video solutions, including Ustream Demand, which enables marketers to collect and automate leads into marketing workflows and manage live and on-demand videos from a single dashboard; Ustream Align, which enables secure internal employee communications; and Ustream Pro Broadcasting which offers live video streaming at scale.
"Video is the most powerful and emotional medium," said Brad Hunstable, CEO, Ustream. "Increasingly it is becoming the favored form of communication, not just for entertainment, but also for business. We've built a video platform that is easy-to-use, yet incredibly scalable, secure and powerful and it is these qualities that made us an ideal addition to IBM's portfolio."