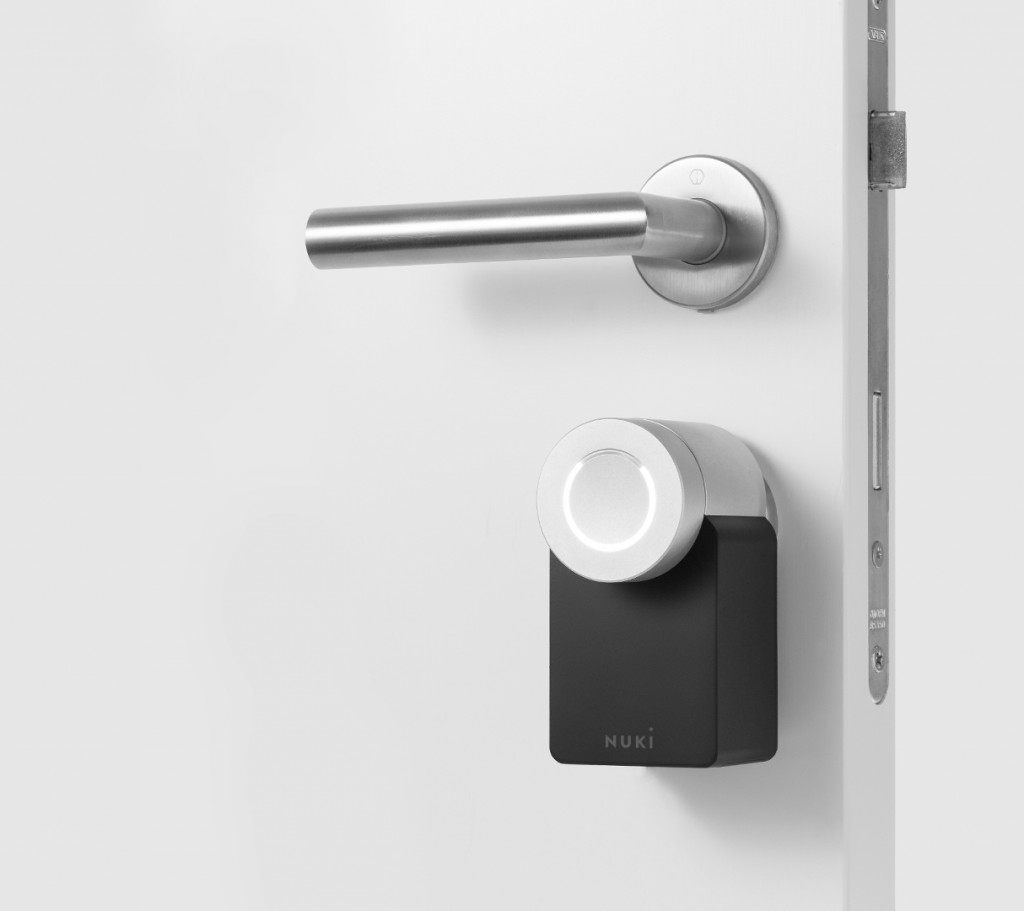 ---
Austria startup Nuki, based in Graz, has raised €2 million sum in a seed investment round. Among the financial backers are the existing investor Up to Eleven, as well as Venta Beteiligungs – a real estate investor from Graz, Aquis Sanitär, which has specialized in manufacturing high-end plumbing products and is also a manufacturing partner of Nuki, and Austria Wirtschaftsservice through its Double Equity programme. Nuki had previously raised $385k via successful Kickstarter crowdfunding campaign, and now is heading for scaling its revenues and growth.
"We are very happy that we will be financing the next phase of the company's development with two strategic partners. The fact that Aquis Sanitär AG is on board as our industrial partner confirms the Nuki setup and gives us an ideal environment for the expected growth," explains Martin Pansy, Nuki CEO.
Nuki is the first smart doorlock produced in Europe and targeted for the local market. With Nuki you will no longer have to carry a key, just having your smartphone in your pocket is enough to enter your house. Thanks to Bluetooth & GPS, Nuki automatically detects when you approach your home and unlocks the door for you. When you leave, Nuki locks the door behind you, while your smartphone remains in your pocket. Noki is designed to fit on doorlocks with EU cylinders, and costs 199 euros. The Nuki Combo, consisting of a Nuki Smart Lock and a corresponding Bridge costs 279 euros. Nuki also tackles the security issue with a sophisticated enough encryption mechanisms.
Safety first: How safe is Nuki? A simple explanation of our encryption concept: http://t.co/UxVAUwS0SX pic.twitter.com/7NWJ1mPdlQ

— NUKI (@nuki_smartlock) October 8, 2015
European startups tackling IoT and smart-home issues have been rising recently. The market, being much different to American, is only slowly adopting the trend of connectivity and Internet 4.0. A large issue connected to that is integration of the devices and gadgets with each other and smart-home platforms like Nest from Google.
[easy-tweet tweet="No more home keys with the first smart door lock for EU market @nuki_smartlock" user="150sec" hashtags="CEEmakers" url="http://wp.me/p6MtIQ-12Y"]