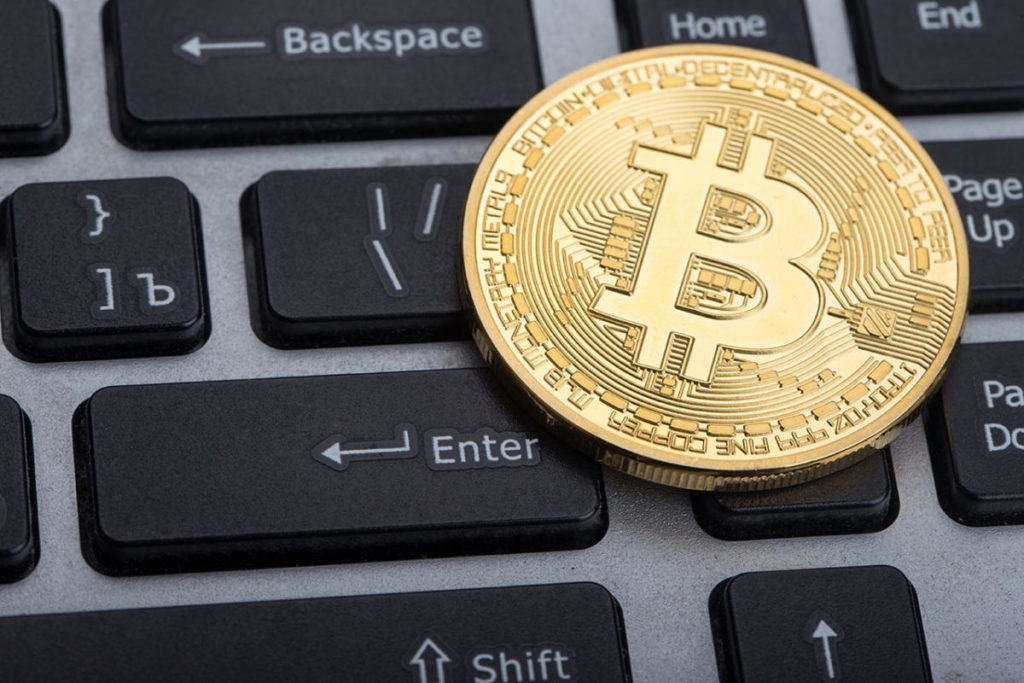 ---
This article is sydnicated from our partners at East-West Digital News
Mail.Ru Group, an LSE-listed leading Russian Internet company, has announced that its ad platform myTarget began accepting Bitcoin (BTC) and Bitcoin cash (BCH) as payment means for running ads on the group's properties.
These properties include Russia's top social networks Vkontakte (VK) and Onoklassniki (OK) as well as two dozens of online resources related to the Mail.ru and AM.ru portals. In January, according to Mediascope/TNS, the total audience of these properties exceeded 51 million desktop users aged 12-64 across Russia (not taking into account mobile-only users and users from outside Russia).
The move also concerns MyTarget's ad network. Even publishers who already signed up with this network will receive the option to get paid in cryptocurrency, said the group.
Last year Mail.Ru Group's advertising revenues amounted to 23.8 billion rubles, or around $412 million, up 28.9% from 2016.
The Russian group is partnering with BitPay, a global bitcoin payment processor, to convert cryptocurrencies into cash. For the moment, Mail.Ru Group will not accept other cryptocurrencies, such as ethers, "because BitPay doesn't process them," the group's press service told us. "But BitPay will take the exposure."
We have asked Yandex, the other Russian advertising giant, if they also intended to introduce payments in cryptocurrency, but didn't receive their answer yet.
The birth of a market
Mail.Ru Group's move will not remain unnoticed in the advertising industry, which will inevitably be affected by the irruption of cryptocurrencies.
Operating in this field, a Russian startup called AB-Chain — which I am proud to serve as a strategy advisor — has estimated the size of digital advertising budgets in cryptocurrency in the next coming years.
AB-Chain analysts found that this new market could reach anything between $16 and $32 billion globally by 2021 — which would account for a non negligible fraction of total global digital advertising expenditures, $375 billion that same year according to eMarketer's predictions.
AB-Chain's analysts based their calculations on the amounts already or expectedly raised by startups through ICOs; then they tried to estimate how much of this money would go to digital advertising, having studied the post ICO plans of some 30 companies, and extrapollating from them.
Planned expenditures of companies having conducted an ICO in 2017
Estimated total digital advertising market in cryptocurrency, 2018-2022
Source: AB-Chain
When asked about cryptocurrency ad budgets putting aside the specific case of ICOs, AB-Chain's founder Vladimir Dyakov told me that cryptocurrencies are in the process of becoming "a rather common payment means" to remunerate freelancers and small businesses."
"Thus, when marketing their services, freelancers and SMBs will have cryptocurrency to spend, fuelling the development of this new market," Dyakov believes.
One must admit that settlements in cryptocurrency are much easier, quicker and less costly than traditional payment means — and even PayPal, where transfers are immediate but commission fees are high for businesses (4.7% in the case of a transaction our company made recently).
"The advantages of paying in cryptocurrency are even more compelling when talking about cross-border settlements, so cryptocurrencies bound to gain more and more importance due to globalization," added Dyakov.
"So, the question is not whether or not a part of the ad market will switch to cryptocurrencies, but when this process will reach significant levels – and how advertisers, agencies, ad networks and publishers should to get prepared to work with these new currencies," Dyakov concluded.
Russian startups in the running
AB-Chain launched its ad network with crypto payments months before Mail.Ru Group's announcement. But it is not the only Russian startup operating at the intersection of blockchain, cryptocurrency and advertising.
Bitclave, which claims to have raised the equivalent of $25 million in an ICO in November last year (see EWDN's regional ICO report), is building what it calls "an anti-Google search engine where all money goes directly to users."
The BitClave Active Search Ecosystem is intended for customers to "control their identity, decide who has access to their data, and get remunerated in tokens each time their data will be used for marketing purposes."
BitClave told us they're actively developing their platform, but could not specify any launch date.
Another Russian startup in this field is mytime (see EWDN's story), a platform designed to reward online buyers of services for their time. For example, a video game aficionado may receive tokens for every minute of online fun, while a taxi passenger may get these tokens from the taxi company based on the time he spent on the road. Meanwhile, service partners will be able to earn tokens by attracting loyal users to the platform, says mytime.
mytime's concept is very close to that of Basic Attention Token (BAT), a US startup which raised the equivalent of $36 million in less than a minute in May last year.
Following these trends closely, East-West Digital News is participating in an international research about blockchain and advertising, along with leading experts and industry resources. Please feel free to reach them at report[at]ewdn.com to participate in this research or receive the final report.