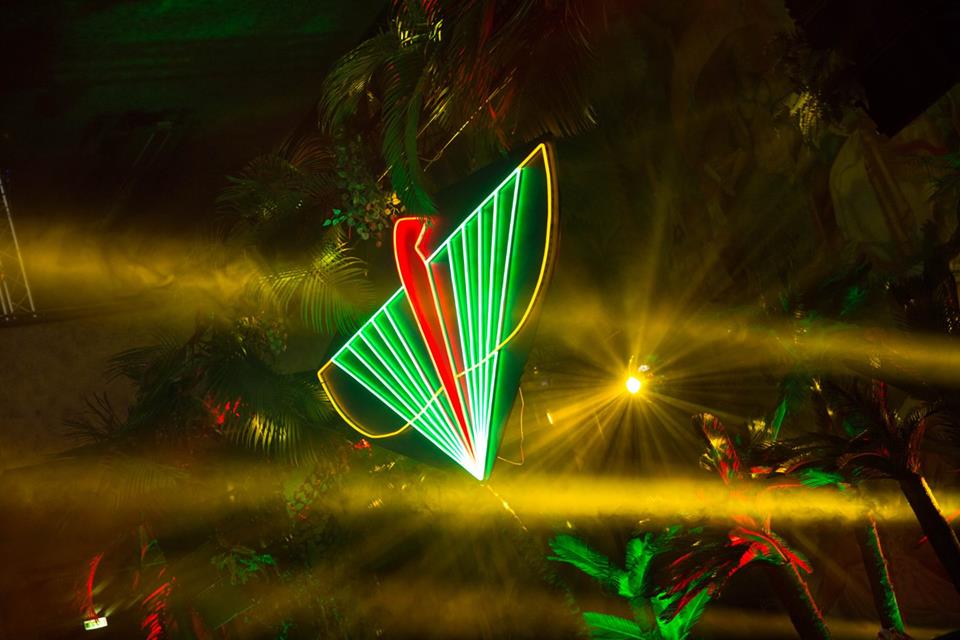 ---
Hugo Amsellem began building startups because he wanted to create a music label, an endeavour which started online. It was as a result of this that he became drawn into the world of tech and though his music project was eventually put on hold, his work and understanding in the industry had set in motion the prospect of an exciting opportunity in the startup sphere.
Five years later, Amsellem is now Director of The Family which, like its name suggests, is a collective that brings entrepreneurs and startups together within Europe. This is not an incubator, nor an accelerator programme, but rather a family-esque unit which will support and inspire its assortment of members in order to utilise and finetune their best assets, growth and potential.
'Emancipation is the goal. Entrepreneurship is the way. Education is your tool.' – The Family Manifesto
Now spanning three locations in Paris, Berlin and London, the dilemma that Amsellem embarked upon resolving was a lack of inspiration when it comes to diving into the startup ecosystem.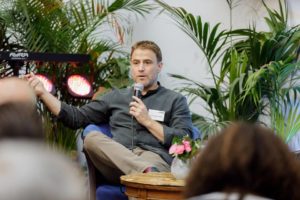 ''We saw a lot of problems at the time in the Paris scene and the biggest problem… was that the mindset of the of the tech Paris scene was toxic,'' Amsellem tells me. 'And by toxic, I mean you had a lot of money in Paris, you had a lot of skills… but that you had no ambition.''
"What it means is that none of the ambitious kids were thinking about doing a startup.'' he continued. "If you're born Lebanese or American, and if you're young and ambitious a startup is one of the things that you definitely consider doing. If you're French it's banking and consulting, but you don't do startups.''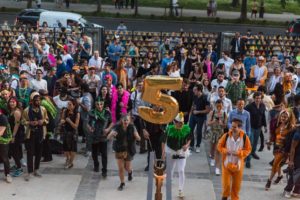 The group began by creating videos which could inspire a change in mindset and enhance ambition closely followed by workshops that were geared to conjure the ultimate attitude which would see success in entrepreneurship and technology.
"[Our goal was] to have the people fall in love with these kinds of new quests or fall in love with the topic and this got us famous,'' Amsellem pointed out.
The locations that have been selected as The Family hubs all deliver similar messages despite catering to a different startup scene, and that is an important median that will see the success of the organisation. Amsellem acknowledges that Paris and London bear closer similarities through ambition, whilst Berlin's decentralised nature suggests that smaller pockets of entrepreneurship will have a larger influence on the ambition of the whole country.
'FOR THE 1ST TIME IN HISTORY, THE YOUNG MUST TEACH THE OLD' – The Family Manifesto.
It was five years ago, at the start of The Family's life that an initial 600 startups were invited to become members.
''We gave them access to The Family for whatever they needed. And then we started to build an infrastructure of services, so so basically they could kind of delay their need for funding, spend less money on stupid things and concentrate on building their product and finding the users.''
Amsellem was quick to set his organisation out from the rest of pioneers within the sphere, from a quirky website to empowering messages about building a collective startup continent. The company recruits up to20 new startup contenders every two months, and there is no end date for if they want to remain in The Family or not. Their startups also have the opportunity to use The Family buildings for meeting space, attend talks and be provided with expertise in their desired area and the qualifications to enter this club are simple:
''We really focus on a certain breed of founders, but not a certain type of company… we want all of them to have the intention of building something as big as an Empire.''
'PARTYING IS A SERIOUS MATTER, WE ARE PROUD BARBARIANS,' – The Family Manifesto
Identifying The Family as a cross between a club and a place of education, the success behind the movement appears to stem down to a strong determination to succeed in the entrepreneurial age.
"We didn't want to copy a thing from the US and bring it to Europe because Europe is different." Amsellem says. "The place is decentralized … and it took us some time to find a model to support the best ambitious European founders''.
''We never compromised over our freedom because when you want to create something new, that goes against everything that is being done in general, especially at that time in France … you need to have a strong form of radical thinking and you deploy radical thinking around the mindset and around education.''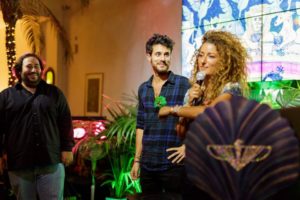 A Frenchman himself, Amsellem also speaks frankly about the true potential that can be found in collective, family-like institutions that overcome differences rather than solidify them. To then recognise the differences between individual startup ecosystems and play to their strengths, combined with the love for a collective European entrepreneur network, exposes a vast potential for the ever-growing Family network and related benefits.
''The European project as a political and economical one is one that we cherish and admire. Sure, we can do a lot of things better, but we really believe in the basics of what Europe is trying to do.''
''We really want The Family to be the European platform for startup creation,'' he continued. 'And potentially for other people and other continents to either connect with Europe and be the landing strip, in a way, for foreign founders to also emigrate.''
Whether part of a European startup or interested in launching technology in the continent, The Family speaks to a desire that many entrepreneurs wish they had access to: someone who has their back. The group is only set to get larger and louder in its messages across the continent and with Amsellem at the helm, he is certainly on the way to pioneering a collective startup sphere that will connect companies with all corners of the European continent.