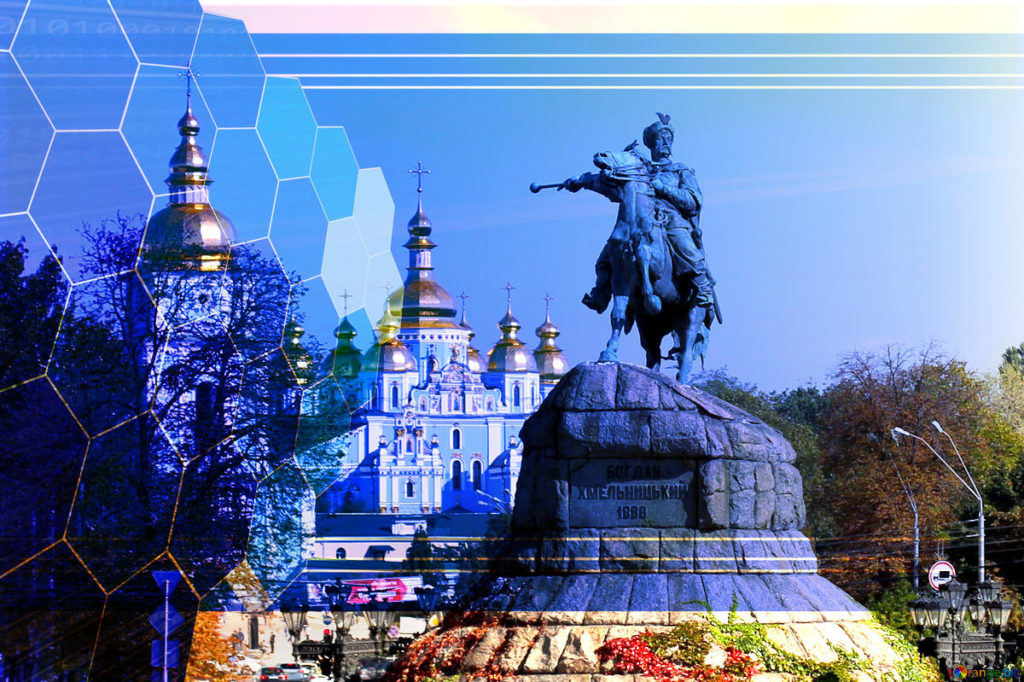 ---
Ukraine has seen an influx of cashless payments this year, with more customers opting for digital transactions rather than paying in cash. It marks a shift away from traditional money handling mentalities within post-bloc countries and a growing trust for financial institutions and digital alternatives in the market.
In the first six months of this year, the number of cashless transactions spiked, revealing a 28.2% increase in the volume of card payments in comparison to 2017, according to a study undertaken by the National Bank of Ukraine. This totals over US $21 billion worth of digital transactions throughout the country in the first half of this year alone and it marks an increase in card payments in supermarkets, card to card transactions and also online shopping.
Improved digitised processes have been welcomed as a positive step for the eastern European country and forms part of an ongoing strategic programme by Ukraine's National Bank, coined the Cashless Economy Project, which will continue implementing developments in the country's financial systems until 2020.
The growth in card usage has been slow and relatively steady over the past few years however such records don't shy away from the reality that until very recently, many Ukrainians still preferred not to store savings with financial institutes. It was at the end of 2016, for instance, that the Kyiv Post wrote of how prominent Ukrainian politicians and lawmakers, with millions in savings, kept money in cash form due to a distrust of banking systems. Furthermore, although many Ukrainian citizens receive salary payments through digital methods, a larger proportion of citizens continue to opt to pay for things as large as cars and even houses with cash. It is a fear of the digital that in part stems from ex-soviet connotations that question the reliability of banks, amidst a tumultuous political system, a recent recession and Russian-border conflicts. So what has changed?
One reason behind it might be PJSK Privatbank, which is the country's main lender and largest promoters of online payments. It is now in the hands of financial institutions alike to encourage stores to incorporate cashless payments and enable cash-free transport options into everyday Ukrainian life. The benefits of shifting towards cashless payments could, in turn, ultimately diminish the possibility of corruption and allow for a more efficient taxing system.
As well as an increased accountability which comes hand in hand with card transactions, the process aims to lessen governmental costs associated with printing money and essentially propel the country forward in economic progress and international cashless payment processes. Banks have also pointed to an expanding infrastructure as enterprises allow for more cashless payments. On a wider note, what cashless freedom might also eventually indicate an increased use of cryptocurrencies, which reportedly is something that Ukrainian authorities recently addressed when discussing the creation of a transparent digital-asset marketplace.
"Above all, cashless payments are convenient, fast and secure for Ukrainians,'' Director of the NBU Retail Payments Department Serhii Shatskyi said. ''The state also benefits from greater use of cashless payments that propel its technological and innovative development and channel additional financial resources into the real economy."
Despite recent growth reported from the country, there is still some way to go in comparison to other countries. Poland, Sweden, as well as countries such as Canada and the United States all recorded substantially smaller averages of cash payments and just four years ago, Ukraine was identified as one of the largest users of cash across the continent. It remains to be seen whether the cashless initiative will come into effect and boost Ukraine's growth and influence in the international financial sphere.