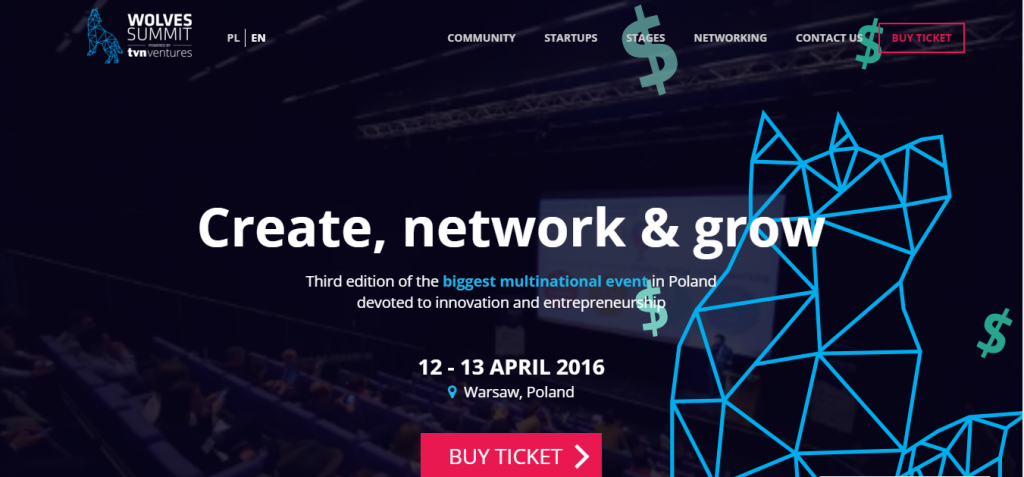 ---
The second edition of the Wolves Summit powered by TVN Ventures is already behind us! During the conference, which was held in the heart of Warsaw's Palace of Culture and Science, there were over 1500 wolves present from all over the world (61 countries): 251 startups, 156 investors, and 304 executives.
It is worth mentioning that Wolves Summit has been the first conference on such a big scale, not only in Poland but in the CEE as well, where over 80% of the participating startups came from abroad, and only 20% of the ideas were represented by local entrepreneurs.
This edition can be summed up in one word – "networking". Attendees who did not bring any business cards probably regret it to this day, and will regret it for many days to come. During the conference, there were more than 1,832 scheduled meetings, and anyone who had the opportunity to look at the speed date saw what a beehive can feel like. Record-holders held more than 60 meetings in 3 days.
Representatives of startups who came to the conference had two objectives – firstly, make appointments with and get to know as many investors and corporations as possible, and on the other hand – give the best presentation and pick up a check for $ 100 000 dollars in the competition "The Great Pitch". With more than 250 startups in the competition, the six qualified startups for the final were as follows: Toothscan, Elephant Door, Cortechs, Recast, Speech Matics, and Sphere Play. Finally, the jury decided to award Cemal Kavasogullari, CEO of Toothscan, the prize for a startup that is going to revolutionize the dental industry.
Seven different thematic paths (including startup, marketing, technology, and fashion) were available for participants at Wolves Summit. The most popular paths were marketing, which hosted such speakers as Paweł Danielewski, Thomas Gorski, Catherine Młynarczyk, and Barbara Stawarz, and startups, where experience was shared by representatives of investment funds such as TVN Ventures, Black Pearls VC, Wyra, or acceleration program brands such as Poczta Polska or Axel Springer Poland Plug and Play.
The third edition of Wolves Summit is to be held in April 2016 and will bring even more value – STAY TUNED.