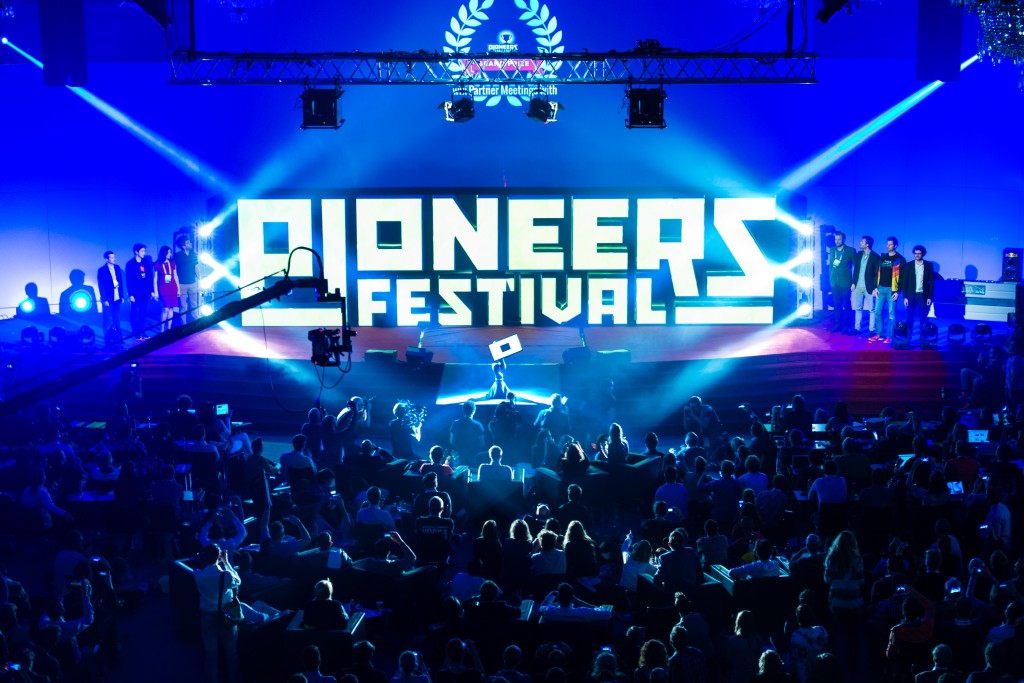 ---
Over 500 international startups and 300 investors will meet at the most awaited startup event in CEE, Pioneers Festival, which is celebrating its 5th anniversary this year. And it will be my first time there.
Why everyone is so excited about Pioneers? – people ask me when I say I am off to Vienna next week. I don't know about everyone, but here are 5 reasons of my excitement.
The meeting point
I am not the biggest fan of large scale events and usually I attend them as a speaker rather than participant. However, Pioneers Festival is really a meeting point for people from all over the Europe and people from other continents interested in the local ecoystem . I am already looking forward to see many friends from CEE. I have no idea how many coffees I will have to drink there 😉
Startups registered for free
This is a practice which I truly appreciate and support. Not charging startups for participation and giving them so many added values at the same time is just awesome. Organizers say they invited 300 investors – I guess this is the only event in Europe where startups may hunt for investments without spending all their pocket money on registration fee. Pioneers charge only investors and corporates, because hey, aren't they supposed to have some money? 😉
Variety of super cool speakers
The agenda of Pioneers Festival looks like well-designed set of topics and personalities which will inspire, educate and motivate. However, I really want to meet Manoj Bhargava, the person who has pledged to give away 99% of his 4 billion dollar wealth to help innovate healthcare, energy, and water for a more sustainable life. And of course Jimmy Wales, the founder of Wikipedia. I hope that Pioneers Festival media pass will make this dream come true much easier than anticipated 😉
Diversity is the key
I've had an awesome chat about diversity with Lauren Napier, Communications Manager and Nora Sarga, Event Manager from Pioneers Festival, when interviewing them to the article Pioneers Festival Calling For Women in Tech. The subject was gender diversity, however, Lauren and Nora several times emphasized that Pioneers promotes diversity in general, which is expressed in the spectrum of nationalities, industries, expertise and opinions which are represented by invited speakers and participants.
My co-founder wanted to go
Yes, Adrian has been talking about this event for months and, to be honest, I was not really excited about this plan. However, the closer we were getting to the event, the more people in the industry were talking about it. And this time, obliged with a media badge, I thought #letsdothis, and I decided to go as well 🙂
Expectations
I need to admit that as a first-timer I have some expectations of how Pioneers Festival will go and what kind of benefits will bring for me as a participant and for 150sec.com as a media partner. I will definitely let you know in my next article about this event.
Drop us a line, if you want to meet and chat over a coffee in Vienna. Feel free to follow us in social media for daily updates from our trip: Twitter, Facebook, Instagram and Snapchat: read150sec.
[easy-tweet tweet="5 Things That Made Me Attend @Pioneers Festival 2016″ user="150sec" hashtags="CEEmakers,Pioneers16″ url="http://goo.gl/SSJhfL"]
You are stuck at the office next week? No worries! Big part of Pioneers Festival will be live streamed and accessible on the Pioneers Festival homepage: https://pioneers.io/festival2016
Follow Pioneers Festival on social media to be up to date: Twitter, Facebook LinkedIn, You Tube, Google+