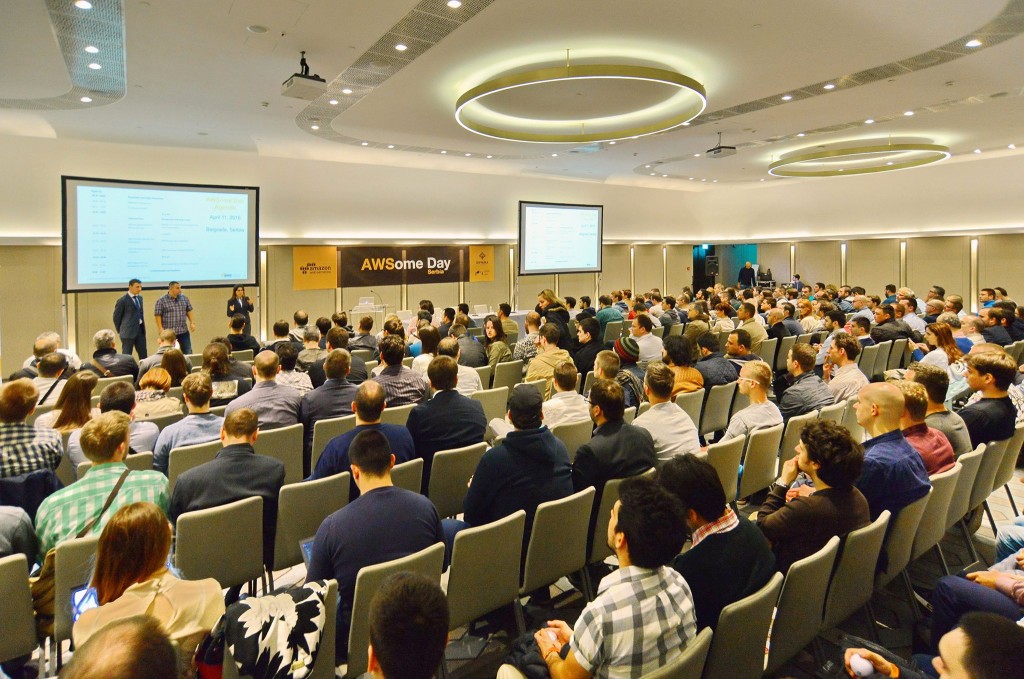 ---
The first AWSome Day in South East Europe took place in Belgrade, Serbia on April 11th, 2016.The event was organized by Amazon Web Services and local AWS partners Devana Technologies and CLOUDWEBOPS that are AWS
AWSome Day is an event where Amazon Web Services introduces services and business model to the local IT community. This was the first time that such an event took place in the SEE region, and Serbia had the honor of hosting it. It's not a surprise if we tell you that Devana Technologies is the first regional AWS Technical Partner and CLOUDWEBOPS is the first AWS Consulting Partner in SEE.
The event was a great place to start the first chapter in collaboration between AWS and the SEE IT community. There were more than 250 people who were interested to hear more information on AWS, to learn how to work with AWS accounts, and how to join AWS programs of Technical and Consulting partnership.
The event took two separate tracks – the technical track and the business track. The technical track gathered over 170 people, engineers and technicians from the entire region who had the opportunity to learn how to get started with AWS, and how to handle some basic operations. The business track, designed for managers and C-level executives, took a different course. Managers from regional companies heard what are the benefits that they can have from using AWS for their business, how to look after the accounts and payments, and how to join AWS Partner Network and gain numerous advantages from such programs. More than 80 people attended the Business track.
At the end of the day, we can say that AWSome Day Serbia was quite a success. With guests from Croatia, Slovenia, Bulgaria, Macedonia, Bosnia and Herzegovina the mission of the event was completed – to gathered the entire region and to introduce them to Amazon Web Services.
AWS is still a new technology on this market, but people here can value quality, and they can surely recognize it in the AWS packages and Partner programs. The fact is that the IT market is rising in this part of Europe, so we strongly believe that AWSome Day Serbia is just the first chapter in an excellent story.