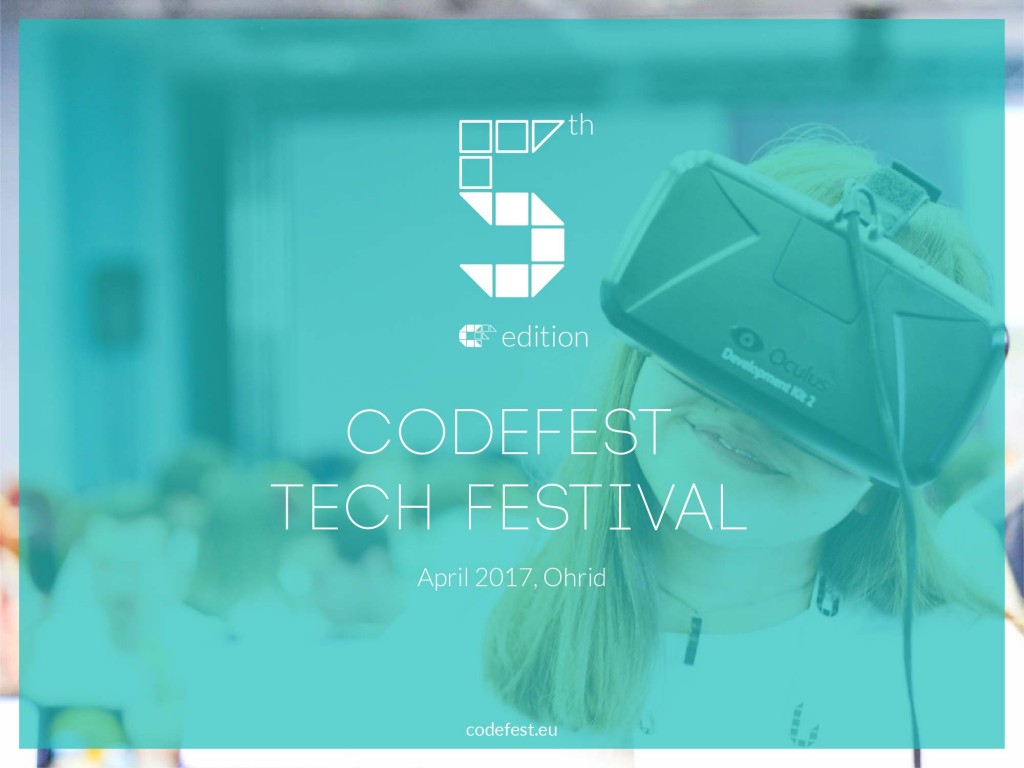 ---
The technology festival Codefest will have its 5th anniversary edition this April, 7th to 9th, in beautiful Ohrid, Macedonia. The event is founded and organized by the Development Association Startup Zone. Codefest Tech Festival is comprised of 3 tracks: a one-day conference, Codeference, addressing some of the hottest topics in the tech and startup world; Codefest Marathon, a 32-hour long hackathon-style competition where teams compete with their own creative and innovative hardware and software ideas; and a Business Expo where companies can showcase their products with mini stands and also headhunt among the talented participants.
So far, the event's main focus audience was students primarily through Codefest Marathon, but from this year the target audience expands in a way that for the first time now, apart from access to the Codeference and Expo, the Codefest Marathon will also be open in three categories: Youth (up to 16 years old), Students (17 years old to Master studies) and Professionals (employed, freelancers, or in any way non-students). Participants will compete at the Marathon in each of these categories separately. To apply for the Marathon, teams need to have 2 to 5 members and a creative and innovative tech idea that is being developed for the first time. It is a condition for acceptance that whole development of the idea begins at the Marathon during those 32 hours with no work done before.
One of the hallmarks of Codefest Tech Festival is the quality of global experts that are brought to the events as Speakers, Mentors and Judges. For this year's event, the first set of announced mentors, speakers and judges include Orlin Dimitrov, CTO of POLYGONTeam in Bulgaria, Benedikt Glatzl from Austria, Head of Product at Ulmon and previous Googler at their HQ in Dublin, and Gary Stewart, CEO of Wayra UK, a prestigious accelerator and investment fund. Some previous special guests at Codefest Tech Festival include representatives from companies like Microsoft, Facebook, Google, Viber, Adobe, The Digital Loop, renowned authors, etc.
The venue for Codefest Tech Festival is hotel Inex Gorica, right by Ohrid lake. Ohrid city is a very unique touristic destination known as "the hidden pearl on the Balkans". There is an international airport on the outskirt of Ohrid which makes it easily accessible.