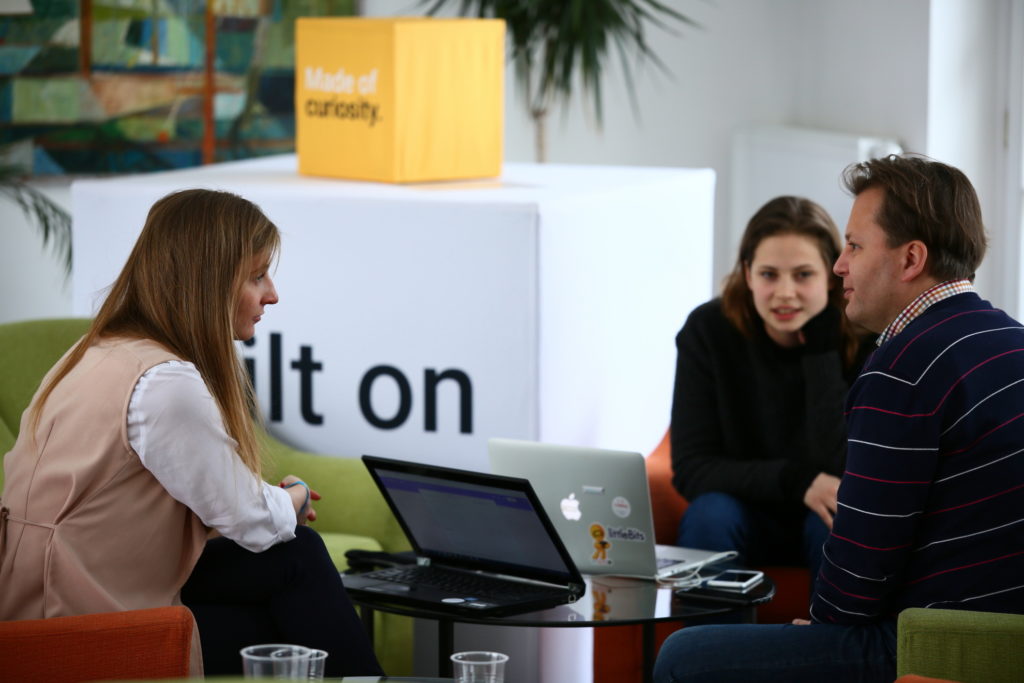 ---
Budapest-based Design Terminal has just chosen 6 startups based on their innovative social impact for their mentoring program.
The Mentoring program, which kicked off in 2017, is a 3-month long business development phase for early-stage businesses.
Startups are chosen based on their drive to have a strong social impact, and the program aims to solve a social challenge.
The organization focuses on community building and social innovation, but another of its pet projects is to increase the number of female founders – 30% of the founders of the businesses that applied this year had a female team member.
The 6 successful startups will take part in an intense 3-month business development program at no cost to the teams. They are given support in advancing their business models, their organisational and legal background as well as their marketing communications. After this program, the businesses become more valuable and are ready to receive their first investors. The diverse group of local and international mentors will help their businesses progress, as well as offer the cooperation of their partners, such as EON, MOL, Knorr-Bremse and BlackRock Budapest.
Design Terminal is one of the only incubators that focus on social impact, and this is what makes their program unique. Former businesses that have participated in the program include Route4U which helps wheelchair users in their commute, Platio, which develops pavement generating energy, and GyermekSOS, that takes some of the strain off emergency healthcare.
A record number of 125 businesses applied to the international program, from 25 countries including Taiwan, Germany, Israel and the United Kingdom.
The teams participating in Design Terminal 2018 spring Mentoring Program:
GloveEye (HU)
GloveEye is a tiny, portable and affordable device, helping the blind and partially sighted by converting printed text to Braille. The product is similar to a glove, with a special Braille cell inserted in it. The users only have to slide their index finger on the text and the device translates it in real time.
LearnIT (Latvia)
LearnIt provides curricula for teachers to help them organise coding clubs, workshops and daycare camps for children in the ages between 9-16. Their target group is not only the parents, but also the private and state schools.
FabriXense (Israel)
FabriXense is a startup introducing a novel approach for intelligent wearables used for medical workwear. Their smart clothes can measure biomedical parameters (heartbeat rhythm, breathing, oximetry and blood pressure) without getting in contact with the skin. The company's aim is to help monitoring pregnancy and the fetus from the ovulation period, through the childbearing and after giving birth.
StudyX (GB)
StudyX is a training service backing up companies so that their users could reach the online and offline courses on their own devices, turning them into personalised micro courses. This way they can nourish commitment for the courses amongst the employees.
Nold Technologies (HU)
Nord Technologies is a software and hardware developing startup specialized in smart homes. Their first product Nord Open is a bluetooth based device controller, working with their own interface. The problem they solve is reducing the number of remotes controlled by one person and the unpleasantness coming with it, such as butteries running out easily.
CollMot Robotics (HU)
CollMot is a startup providing aerial drone services. They have mainly worked in the entertainment industry with their intelligent drones (e.g: providing drone light shows and and drone-launched fireworks) up until now. Their aim is that the possibilities provided by drones should be used in the fields of agriculture, environmental issues, industrial measurements or any other useful public service.